A mail carrier in South Dakota had to take a detour on her route when she found an abandoned puppy in the middle of a gravel road. The black and white pup with big ears appeared to be only a few weeks old at the time. He was exhausted and underweight, so the mail carrier put him in a box that normally holds packages. She kept him with her for the rest of the mail route, and he was a great companion.
The puppy has come a long way since then. At the end of the route, the mail carrier made one special delivery. She brought the pup to a shelter to make sure he was cared for.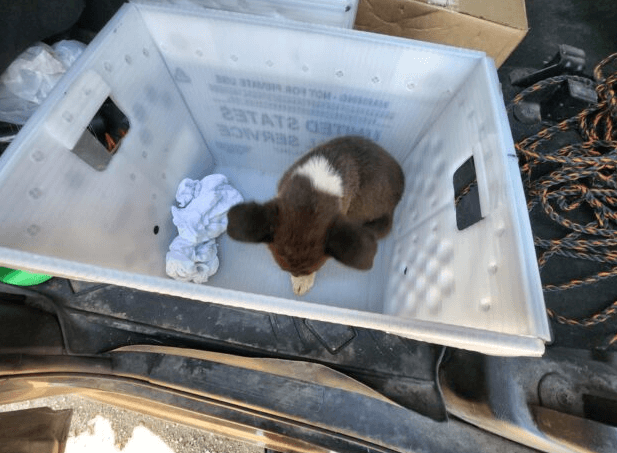 RELATED POST: Kind-Hearted Cyclist Pedals Injured Stray Puppy To Safety
Priority Mail
The organization transferred the adorable puppy to Ruff Start Rescue in Minnesota. After hearing about his journey, they named him "Priority." A woman named Taya offered to foster Priority so she could help him gain weight and become healthier.
Priority was only about seven pounds when he entered foster care, but he had no problem keeping up with the bigger dogs. He was very friendly and confident despite everything he had been through.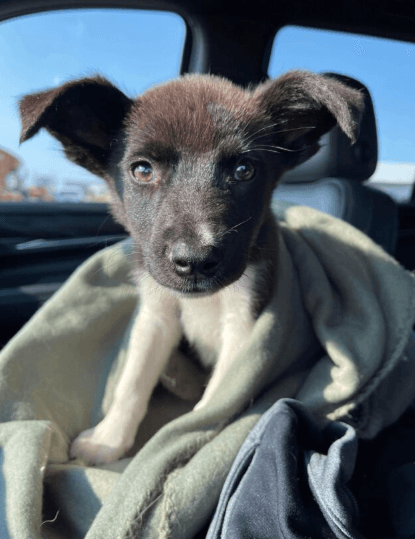 "You might say he's a much bigger dog in a small body. He has fit right in with our resident pack," said Taya. "Despite being ten times smaller, Priority definitely holds his own in some epic wrestling matches!"
Once Priority was ready to begin the search for his forever family, the rescue posted about him on Facebook. No one would be able to resist his bunny ears and head tilt, so they knew he wouldn't be available for long.
Delivery to a Forever Home
Sure enough, Priority found his forever home shortly after his post went up. Priority's foster family handed the pup to his new mom, and both of them seemed ecstatic to see each other. She plans to keep his name.
His new family said they have about five acres of trails at their home that Priority can explore with them. It's clear that he'll never have to feel abandoned again.
RELATED POST: Stray Puppy With Natural Human-Like Eyebrows Finds A Forever Home
Azure Davis from Ruff Start Rescue hopes this story reminds people to call an organization if they find an abandoned animal. One call could save a life.
"It's important people know there are many organizations like ours that can step in and help provide resources to find the owners of a lost pet and if that doesn't work, find a home for the animal," said Davis. "We just want to empower more people to make that initial save."
There won't always be a kind mail carrier around to save dogs, so we all need to do our part. Priority found the amazing life he has today because so many people helped and supported him.