When faced with the difficult decision of surrendering a pet to a shelter, some owners may resort to pretending their pets are strays. This was the case for two dogs, Tay Tay and her daughter Holly, who were brought to the Southhold Animal Center in Long Island, New York by three young women claiming to have found them wandering the streets. However, the women made the mistake of leaving their names on the dog tags, and upon further questioning, they admitted that they were actually the dogs' owners but were unable to keep them due to losing their home.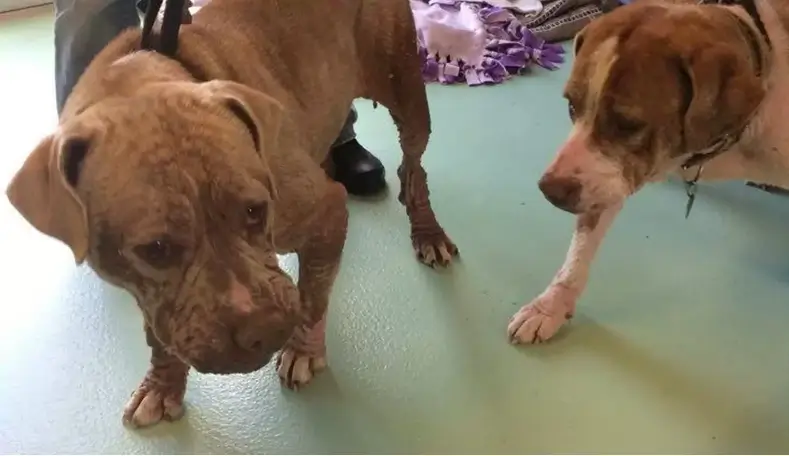 The shelter took the dogs in and had them checked by a veterinarian, only to find that they were suffering from severe skin infections and arthritis. Despite receiving treatment, Tay Tay and Holly will always bear the scars of their neglectful past, with bumpy skin and thin hair. This has made it difficult for them to find a permanent home, as potential adopters may be put off by their appearance.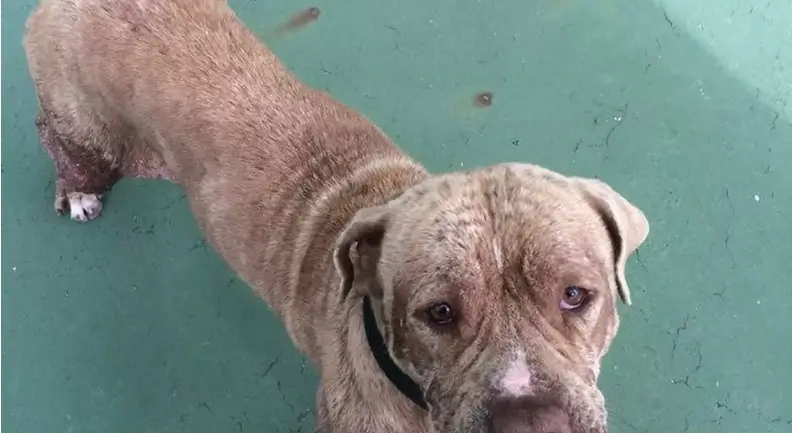 Nevertheless, shelter manager Gabby Stroup is hopeful that someone will see beyond the dogs' physical imperfections and give them the loving home they deserve. Tay Tay, in particular, is described as a friendly and affectionate dog who loves to be around people and enjoys belly rubs and lounging on the couch. Stroup started a Facebook page for Tay Tay in the hopes of finding her a forever home, and the North Fork Animal Welfare League, which runs the shelter, is accepting adoption inquiries for both dogs.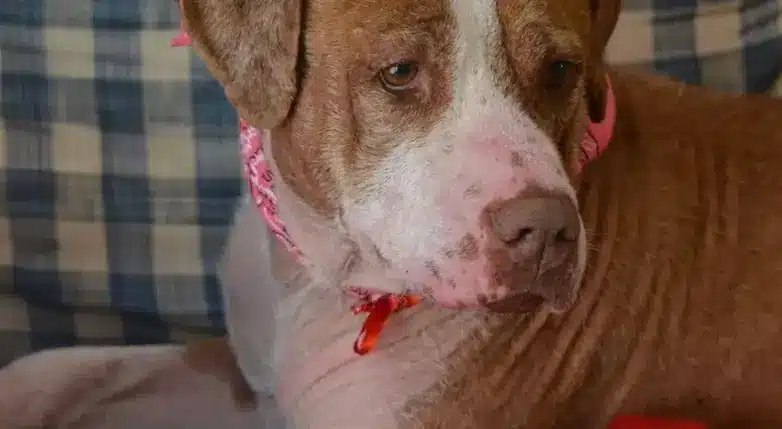 It is a sad reality that many animals end up in shelters due to circumstances beyond their control. While surrendering a pet is never an easy decision, it is important for owners to be honest about their situation and to take responsibility for their pets' welfare. Pretending that a pet is a stray not only puts an additional burden on already overtaxed shelters but also makes it harder for the pet to find a permanent home. Tay Tay and Holly are just two of many animals who have been abandoned or neglected, but with the help of caring individuals and organizations, they can still have a bright future ahead. >>… RELATED POST: Dog Dumped With Suitcase At Train Station Kept Waiting But Owner Never Came Back