Remember hugs? Remember showing warmth and affection by wrapping your arms around a friend? These days, hugging is much less of a common occurrence. But luckily for all of us, doggies can still safely hug other doggies.
In fact, hugging other dogs just so happens to be a favorite activity of a little 1-year-old Corgi named Wallace. He likes to stop and give a squeeze to any willing dog he passes on his daily walks. Wallace is nothing but gentle, and both canines and consenting humans alike get to enjoy his furry hugs.
Raminick, Wallace's brother, told The Dodo his dog is just a social butterfly.
"He's the biggest sweetheart. [Wallace]'s always very happy to be around people and other dogs. He loves to give face kisses to people and when he sees another dog, he's always the one to initiate a play session."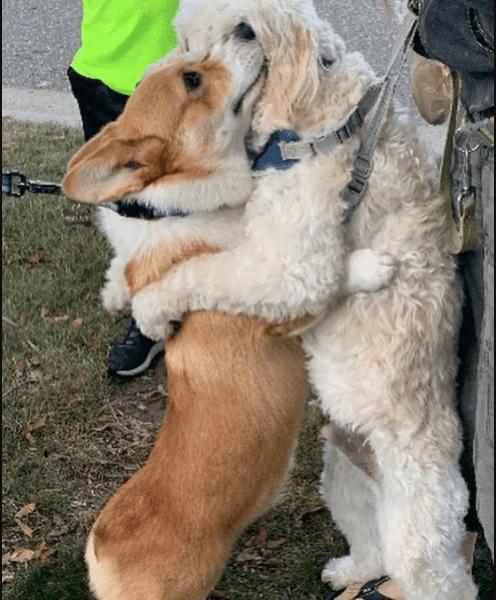 He especially loves to snuggle his best friend, a Great Dane named Daisy.
"They always hug when they see each other. And one of her paws weighs as much as Wallace's entire body."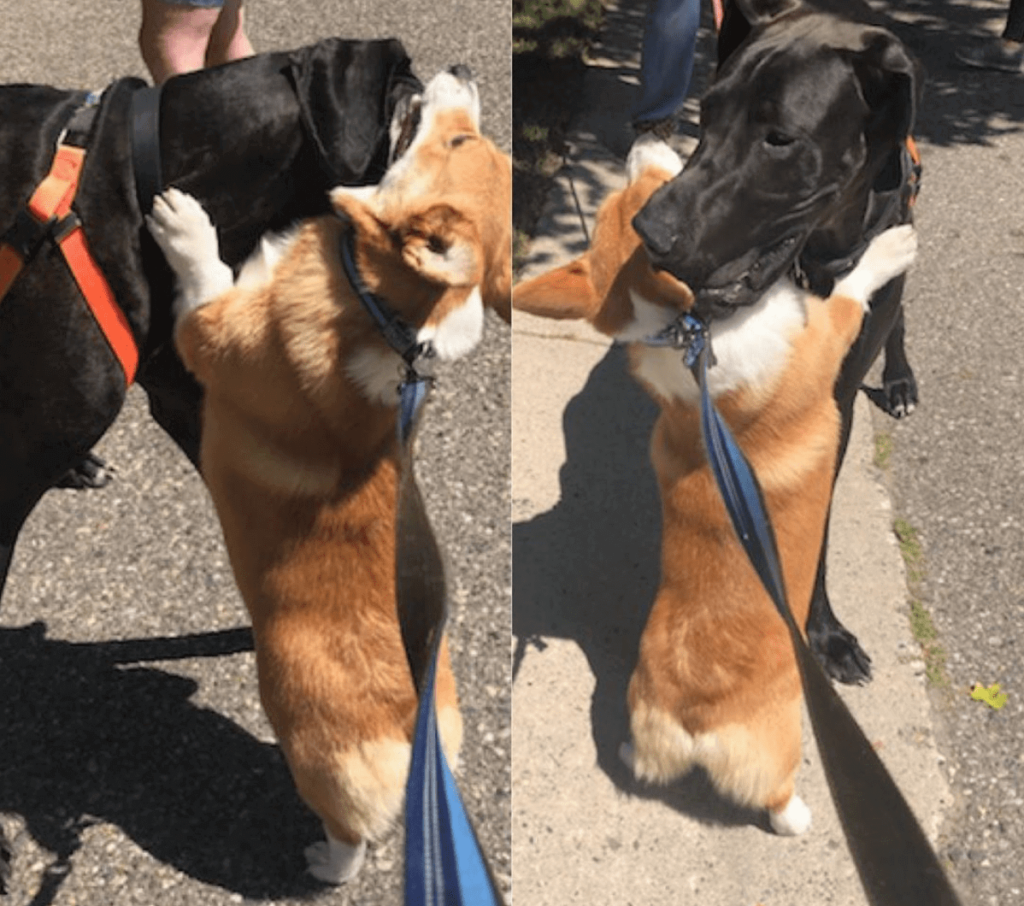 As a breed, Pembroke Welsh Corgis are known to be very affectionate. They're also a very huggable size, weighing no more than 28-30 pounds as adults.
Many might jump to say his humans taught Wallace this "trick." But the truth is: this adorable behavior is all Wallace, his brother says.
"The thing I find interesting with his hugging is that he wasn't trained to do that at all. I think it comes down to him being really excited about playing with another dog."
You can see the excitement all over his smiling face! His family is just glad their pup makes other people and dogs happy every day.
Just A Happy Go Lucky Guy
Given that he's the hugging type, it shouldn't surprise you that Wallace loves just about everything and everyone. He brings so much joy to his family and neighbors.
"His favorite things are morning and evening cuddles, playing fetch and me chasing him around the house. I don't think Wallace has any dislikes."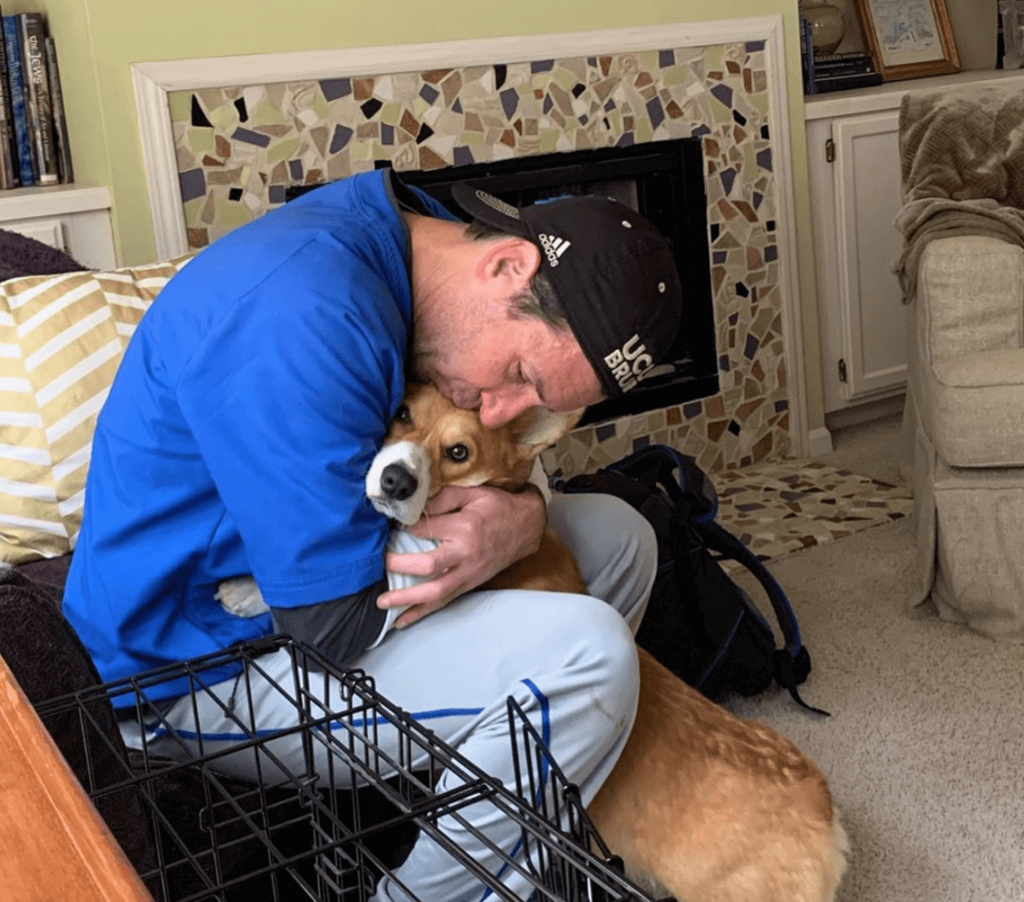 I sure wish I lived along Wallace's walking route. I miss hugs, but I'm happy to see someone gets the physical intimacy they deserve every day!
As any good dog should be, Wallace is on Instagram. Follow him here to see more Corgi hugs (something we could all use in our lives.)
Please SHARE to pass on this story to a friend or family member.
RELATED POST : Puppy Dumped By Owner In Middle Of Nowhere, Chases A Jogger And Begs To Be Rescued