We all know that collisions between dogs and vehicles are frequently deadly encounters. When the accident happens on a freeway, the likelihood of living seems even slimmer. One tough dog named Scout has proven that sometimes anyone can beat the odds.
The German Shepherd Mix found himself on one of the busiest freeways in America. He got hit once. Then he got hit again. What happened next was astonishing.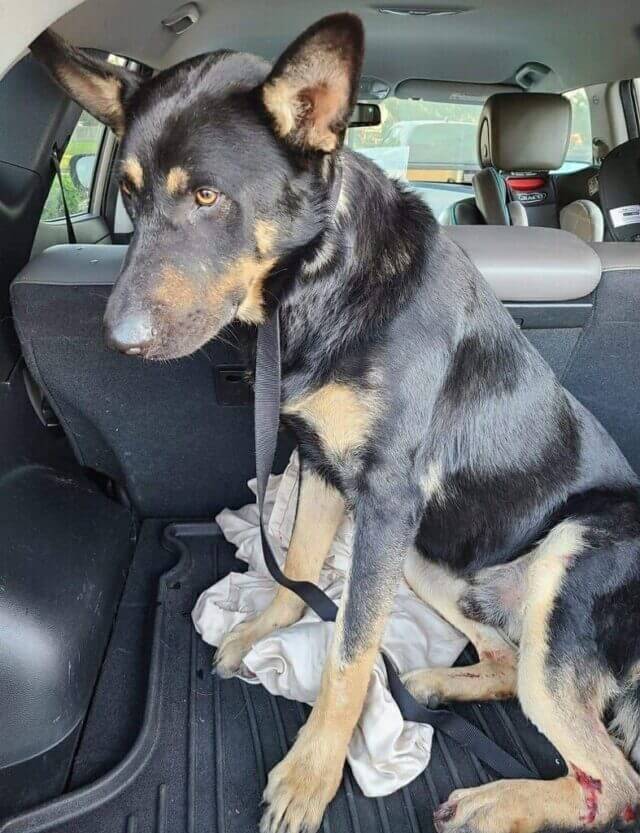 Driver Sees a Dog on Gulf Freeway Near Houston
The Gulf Freeway is a very busy stretch of freeway that brings Houstonians from the busy center of the city all the way to the coast in Galveston. It was a shocking sight to see a dog running along the fast-moving traffic. Kaitlin Airola of Pearland was driving home when she witnessed cars swerving to try to avoid hitting a dog. That's when Scout was hit the first time.
Kaitlin said that the dog was obviously injured and was seen hopping along the left lane of the freeway. That's when poor little Scout got hit again. Kaitlin was determined to save the dog. She and several other drivers stopped to help him. His rear leg was visibly broken and he was in shock.
Helping Hands Arrived to Bring Scout to League City Animal Shelter
League City Pets Alive posted to their Facebook page,
"Sweet Scout was hit by a car last night on I-45. He was a big 87 lb dog, all alone, on the side of the freeway in pain. Luckily an amazing person stopped to help him. She could tell he was in so much pain and could barely walk. Once she got him in her car she didn't know what to do."
"After waiting several hours on the side of the road in the dark, she was able to find help for him. With the help of one of our LCAS volunteers, she was able to fundraise for his emergency care and find a transport for him to us."
"Our little village rallied together and with the help of his rescue angel, her friend, 2 volunteers who coordinated transport from ER to us and fundraising for ER visit, 2 more volunteers and LCAS staff to transport him to another veterinarian so we can get his care started."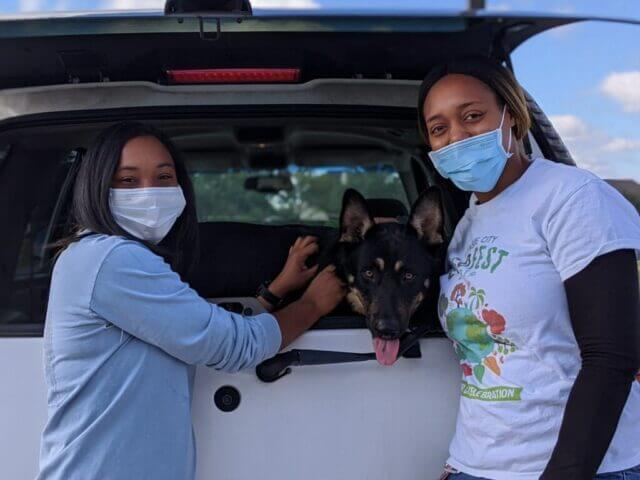 Scout is Recovering Well and Looking for a Foster Family
League City Pets Alive gave a "Scout Update" on their Facebook page. It said,
"Today, we were able to make an appointment for him at the orthopedic specialist on Thursday morning. He is doing great in the shelter, but he would be better in a foster home. If you are able to foster him, please fill out our foster application here:
"We can't thank everyone enough for all the support we have been receiving in honor of Scout. We are so luckily to have such a supporting community. We will keep everyone updated as more information comes. Thank you from the bottom of our hearts!"