A baby moose fell into a lake and struggled to stay afloat while its mother watched helplessly from the water's edge. Fortunately, nearby fishermen were willing to help. However, they were hesitant to intervene because they didn't want to harm the calf or anger the protective mother.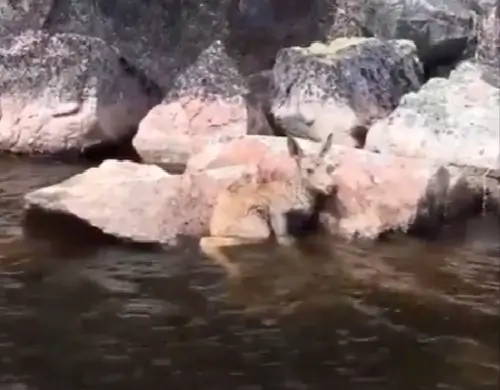 The fishermen decided to wait and give the mother moose the chance to rescue her baby. But an hour later, the calf was still in the water and in distress. The fishermen then stepped in to save the struggling animal. Two of them carefully lifted the calf from the water and onto the shore, ensuring it was a safe distance from the edge.
After shaking and shivering from the cold water, the calf stood up on its own. However, it initially followed the fishermen back to the water. So they waited until the calf was reunited with its mother.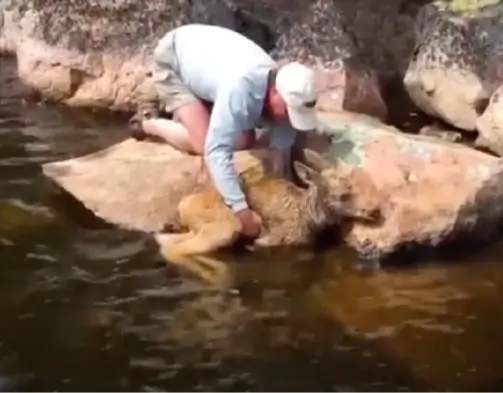 The heartwarming rescue was caught on camera, and the video can be viewed below. Witness the touching moment of a baby moose saved from drowning with the help of kind-hearted fishermen.