Losing a pet is never easy, and the staff at Smiths Station Animal Hospital knows that. That's why they go above and beyond to provide comfort for their patients and clients during these heartbreaking moments.
The Lee County, Alabama vet clinic recently posted a photo on Facebook that's gone viral. The image shows a jar filled with Hershey's Kisses with "Goodbye Kisses" written on the side. Smiths Station veterinarian, Dr. Nicole Namie, said, "This jar is reserved for our euthanasia appointments…because no dog should go to Heaven without tasting chocolate."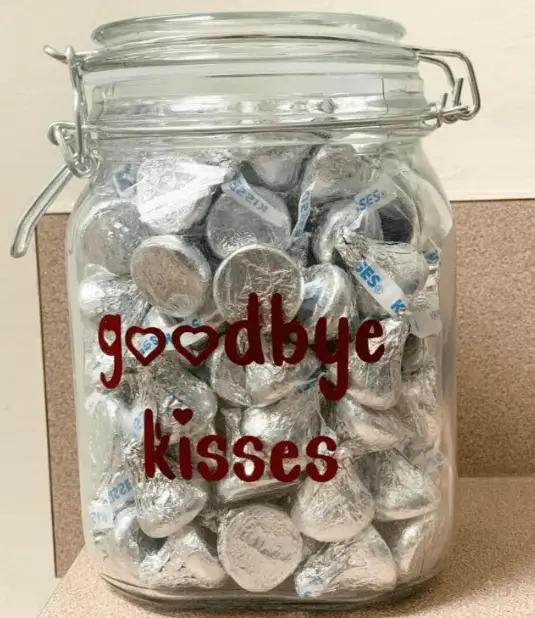 A Sweet Gesture: Going the Extra Mile
Pet owners know that chocolate can be harmful to dogs, but in their final moments, Dr. Namie believes it's okay to break the rule. She and her staff keep snacks and candy bars on hand specifically for these appointments. It's not a service that clients expect, but they appreciate the gesture. On nicer days, the clinic invites families to sit outside with their pets for a picnic to make the final moments more memorable.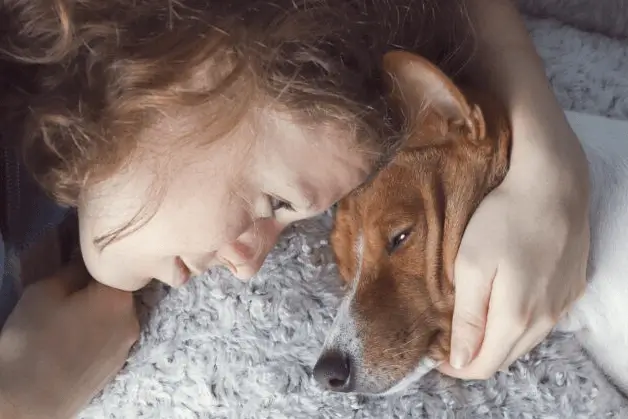 Above & Beyond: Treating Clients Like Family
Dr. Namie and her staff treat their patients and clients like family. They recognize that pet owners are saying goodbye to a member of their family. Electing to euthanize a pet can be an incredibly vulnerable time, especially for children who are saying goodbye to a pet they've grown up with. That's why they try to make the experience as comfortable as possible.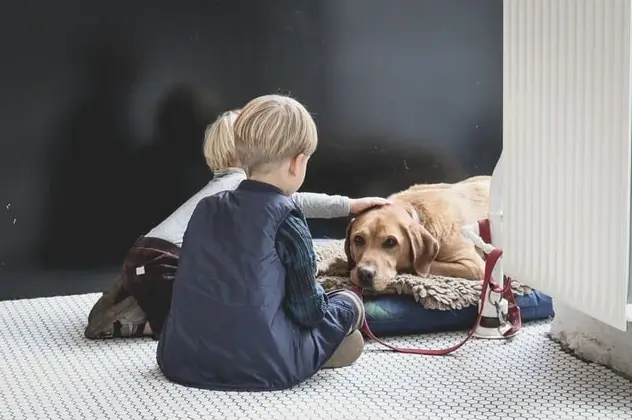 Kisses Go Viral: Sharing Stories of Love and Loss
The clinic's post has received over 13,000 comments and 126,000 shares on Facebook in just over a week. Readers have been sharing their own stories of love and loss, and some have even sent anonymous bags of Hershey's Kisses to the clinic to help them continue their work.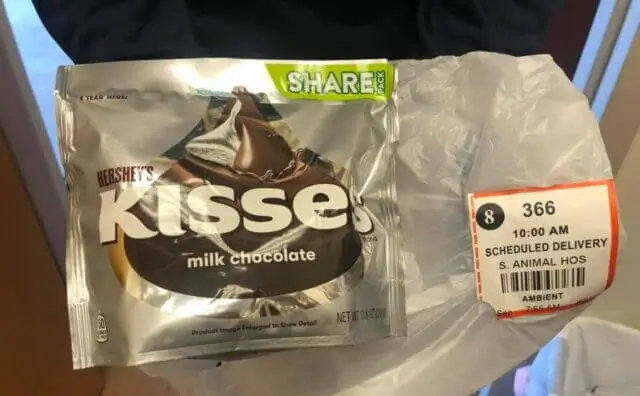 Love, Pass It On: Renewing Compassion and Community
Smiths Station Animal Hospital hopes that more vet clinics will start offering "Goodbye Kisses" to help put a positive spin on families' final moments with their pets. They believe it's a way to renew a sense of compassion and community in their work. The clinic has compiled the photos of pets that have crossed the Rainbow Bridge into three short videos, which are available on their Facebook page. They are overwhelmed by the response to their post and grateful that it has touched so many hearts.