Brian and his dog Hugo have a special bond that started when Hugo was just an 8-week old puppy. Brian immediately taught him how to give hugs, which led to a surprise as Hugo grew into a full-size dog who still loved to give hugs. As Hugo grew, his gentle hugs turned into more playful and silly hugs, even running full tilt at Brian.
However, as time went on, Hugo's demeanor changed, and Brian discovered that Hugo was partially blind in his right eye, which affected his depth perception and ability to navigate heights. Despite this, Brian was determined to help Hugo and became his loyal human step stool.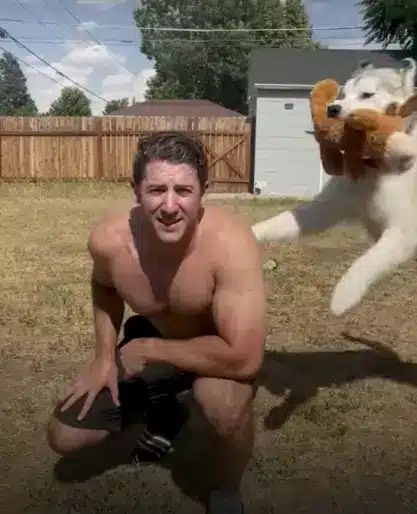 Unfortunately, Hugo's health continued to decline, and Brian and his wife were faced with a major life decision. Despite the challenges, they were committed to never giving up on Hugo.
The heartwarming story of Brian and Hugo is a testament to the incredible bond between humans and their furry friends. Even in the face of adversity, Brian and his wife were determined to provide the best life possible for Hugo.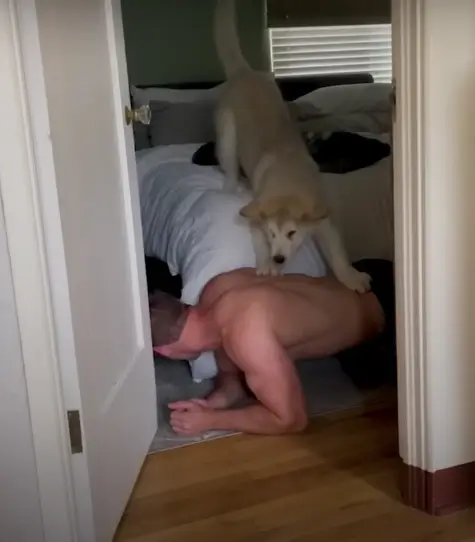 This story is a reminder that the love and dedication of a pet owner can make all the difference in the world for their beloved companion. It's a story that will inspire and warm the hearts of pet owners and animal lovers alike.
If you want to see the incredible bond between Brian and Hugo, you have to see it for yourself. Join team Hugo and witness the incredible journey of a special dog and his loving human family.