WARNING: Content may be sensitive for some readers.
Asher, a 5-month-old puppy, had his paws screwed to a bathroom door by his former owner. The people at the animal shelter couldn't believe it when someone asked for help. Who would do something so cruel to a sweet puppy?
Even though the puppy hurt, he was still very friendly. As people took him down from the wall and brought him to safety, his tail never stopped wagging. Animal rights activists are doing everything they can to help him get better, but he still has a long way to go. His abuser is getting what he deserves, which is good.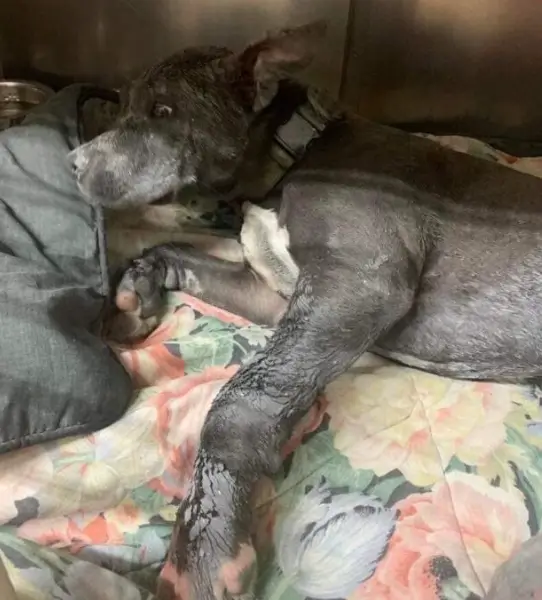 RELATED POST: Police Officer Ensures That Puppy Found Freezing Will Never Be Cold Again
A Case of Severe Mistreatment
On February 25, 2022, Tyler Austin Jerdo shut himself and his puppy in a bathroom. He used a power drill to screw the helpless dog's front paws to the door. It's not clear why. He also put paint on the puppy. Police think that Jerdo was high on something at the time of the crime.
When the deputies got there, they saw that the bathroom door was being held shut by a birdbath, an air conditioner, and some weightlifting equipment. When they got inside, they were shocked to see the dog hanging by his paws from the door frame.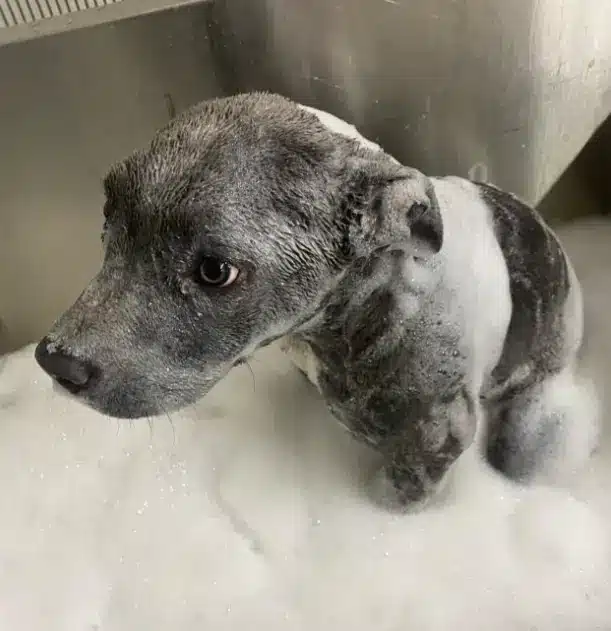 Rescuers were able to get one screw out, but the second screw was so deep in the dog's paw that the dog had to be pulled off it. They took him quickly to the South Carolina Union County Animal Shelter.
Officers tried to take Jerdo into custody, but he fought them off. He hit an officer in the head to get away, but he has since been caught again. Jerdo was charged with mistreating animals, resisting arrest, and having methamphetamine with the intention to sell it. He was denied bond.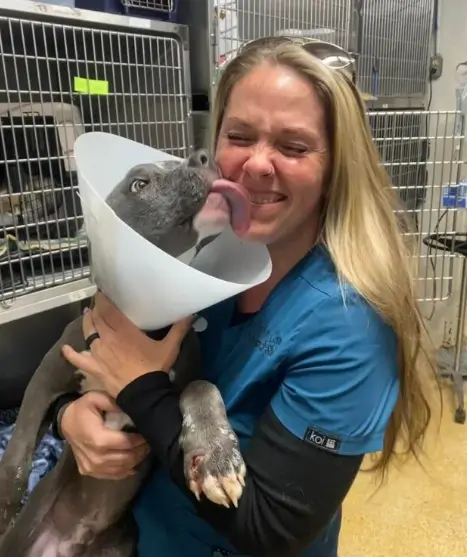 Asher's Future Looks Good
As soon as he got to the shelter, Asher was in a good mood. But the shelter's director, Holly Wise, was worried that one of his legs wasn't getting better. His injury is worse than what the shelter can take care of.
Wise said, "He needs a specialist." "We want to save his leg in any way we can. Two kind volunteers are driving him to Charleston today, where he will be taken in by a great rescue group.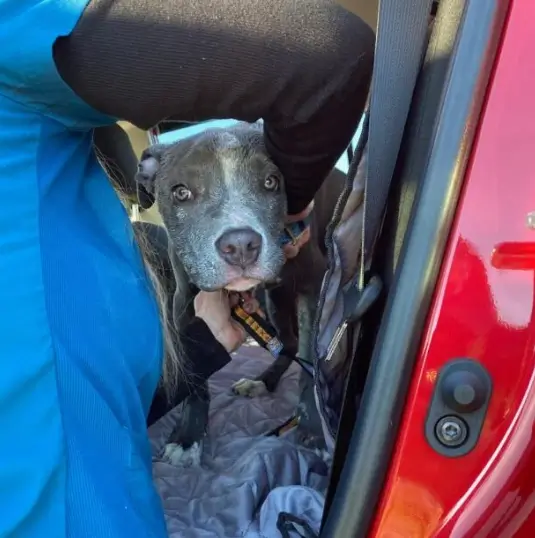 So, Asher is now living in Charleston at a place called Rescued in SC. As soon as they heard his story, they offered to help, even though they didn't know how bad his injury was. He will soon have surgery to help him get better in the long run.
Many people have said they would like to adopt Asher, but Wise said that is not possible right now. Before looking for a good home, the puppy needs to finish all of his medical care. Both groups will keep their followers up to date on his journey and let them know when he is ready to be adopted.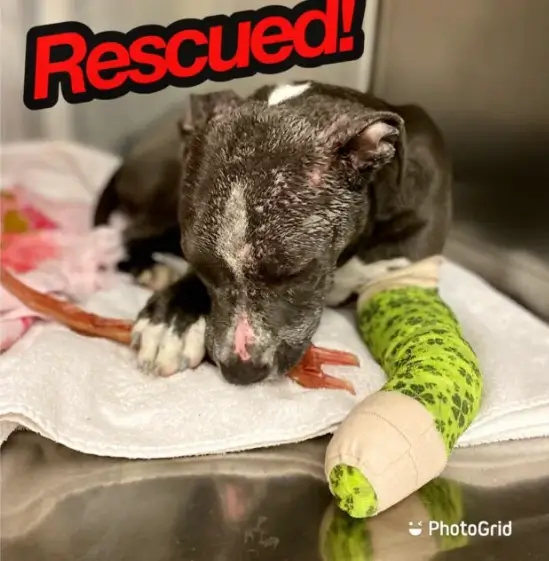 RELATED POST: Emaciated puppy found dumped in trash, her microchip reveals culprit and justice is served