Pisa, a baby goat, has a neurological problem that makes it hard for her to keep her balance. She couldn't stand on her own, but she found the right "crutch" to help her get through it and give her the strength to keep going. We just can't get enough of this cute pair!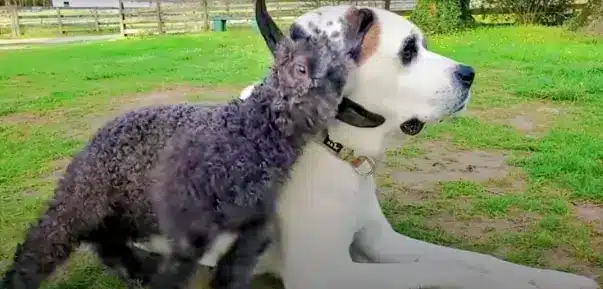 Colton, the rescue dog, has a lot of patience for Pisa. His love is very strong. Pisa has learned to rely on her best friend to help her get around. The baby goat was born with a problem in its brain that made it hard for it to stand up and move around. This was terrible for Pisa. She wanted to play with the other animals and talk to them. It wasn't right that they could run around while she couldn't.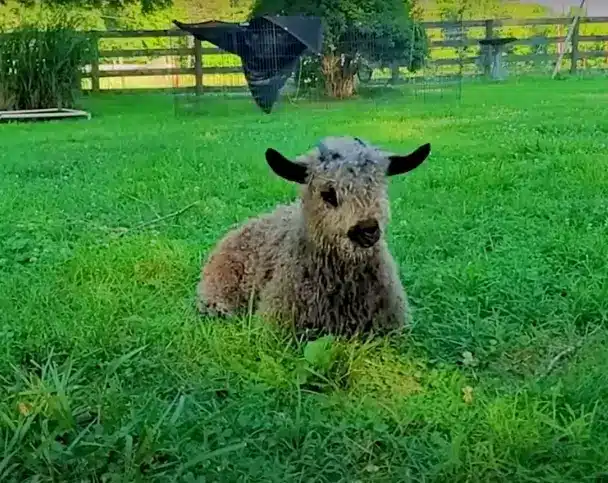 Pisa was a very active toddler, so she didn't just want to stand and walk—she wanted to run! Pisa lives on a beautiful farm sanctuary that is set up to take care of her disability. Her human, Susan, does a great job helping Pisa, especially when she got the baby goat its own wheelchair! But she still loves every chance she gets to hang out with Colton. See! Pisa also likes dogs.
RELATED POST: Man adopts Pit Bull from shelter, but she refuses to leave her best friend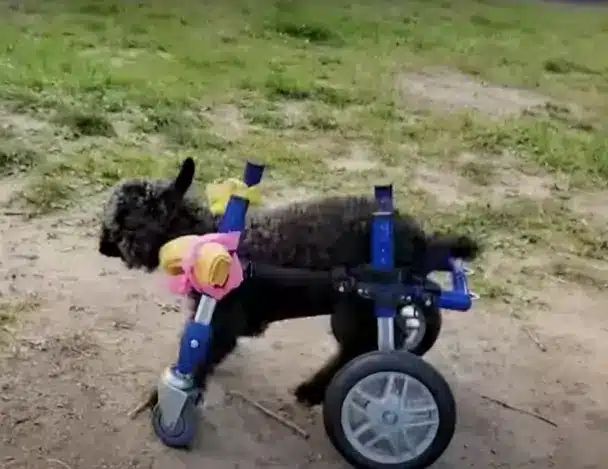 Please 'SHARE' to pass on this story to a friend or family member