Firefighter Mike Thawley has been saving lives in more ways than one. He has a soft spot for dogs in need, so when the Sacramento Fire Department rescued a Pit Bull puppy near a debris fire, Thawley knew there was more he could do to help them. Five years ago, he fostered and adopted a Pit Bull that was saved by Sacramento firefighters. So, he decided to do it again!
The tiny puppy is now living his best life with Thawley's family, but his journey to get there wasn't easy. Thawley hopes this pup's story will help end harmful Pit Bull stereotypes.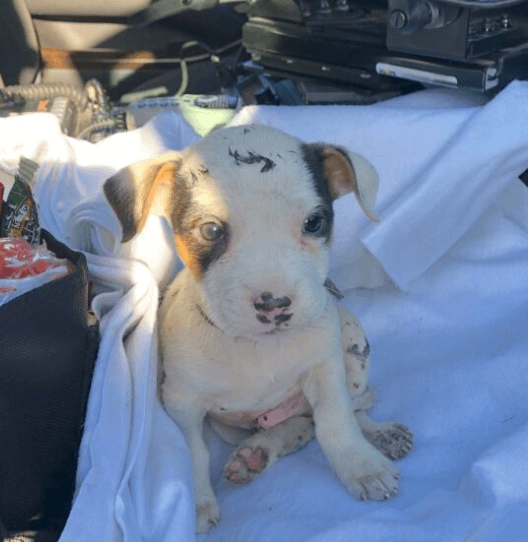 Puppy Saved From Fire
The innocent puppy, now named Loki, was found near a debris fire. Despite being close to the flames, the pup didn't have any injuries after. So, the firefighters sent him to the Front Street Animal Shelter to help him get adopted.
Loki's story touched Thawley, so he chose to foster him through the shelter until the dog found his forever home. The firefighter had done something similar in the past. Five years ago, he fostered his Pit Bull named Chunk, who was chained to a fence and had mange when she was rescued. So, he wanted to provide comfort for Loki just like he had for Chunk.
However, it didn't take long for Thawley to fall in love with Loki. After a few weeks of fostering, he decided to adopt the puppy and welcome him into the family.
"He will be adopted, and he will have a big sister named Chunk because Loki will be living with us," Thawley said.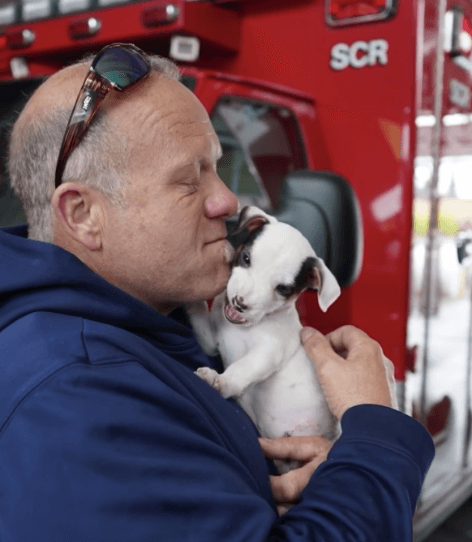 A Forever Home!
Thawley named the pup "Loki" after the God of fire. The Sacramento Fire Department posted a video of Thawley talking about how Loki stole his heart. In the video, Loki seems to adore his new big sister. But he has a lot of energy to keep his family on their toes!
While the family loves all dogs, Thawley adores Pit Bulls most. Since they're often unfairly judged, he advocates for them and shows the world how wonderful they can be. They deserve love just as much as any other dog.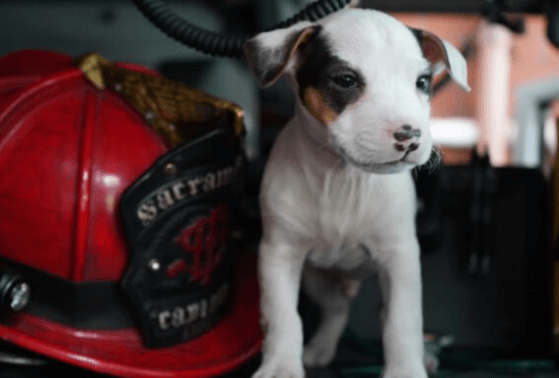 "He's a tri-color pit bull mix, a breed that is misunderstood, but definitely one of the most family-friendly and loving breeds out there," Thawley said.
The Sacramento firefighters did an amazing job saving Loki and Chunk. And Thawley saved them again by opening up his home to them. Sometimes, all a dog needs is a little love and support to thrive!