A woman was going for a casual bike ride in Thomasville, Georgia, when she witnessed a horrific scene. She spotted two men holding something under the water of a creek. As she got closer, she realized that they were holding a dog. In a panic, she scared them off, risking her own life in the process. But luckily, the woman was safe, and she saved the dog's life too.
The Pit Bull, now known as Miss Hicks, is doing much better. It's unclear who those men were and why they were trying to kill her, but this sweet pup deserves justice.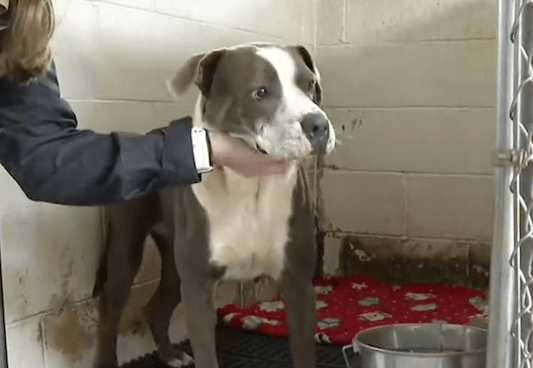 Standing Up For What's Right
When the woman saw two men trying to drown an innocent dog, she yelled at them. They got startled and took off running, leaving the dog behind. The men almost hit the woman as they sped off in their vehicle. The woman endangered herself by speaking up, but she did what was right.
She guided the terrified canine out of the water and called for help. Then, she waited by the dog's side and comforted her until animal control officer Lauren Warburton arrived. The two of them worked together to get Miss Hicks safely in the vehicle. Warburton described the dog as muddy, wet, and traumatized. So, the staff at the Thomasville-Thomas County Humane Society had to be extra gentle.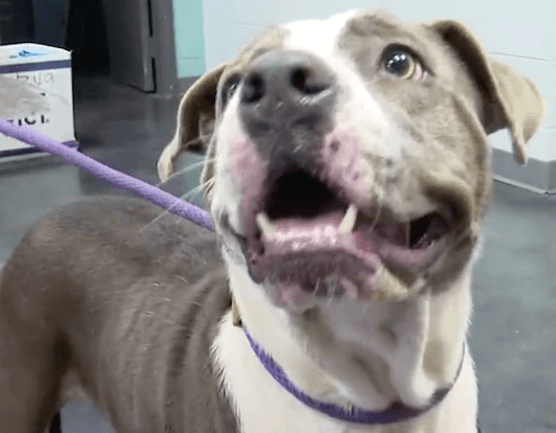 "I took the time to actually give her a sponge bath because I didn't want to put her in water after what she'd been through," said animal care manager Jessica Collins. "All they want is love and to be with a family that's going to love them and take care of them for the rest of their lives."
Ready for Adoption
Now, the shelter staff is confident that Miss Hicks' tragic story will have a happy ending. She has come a long way since she arrived. The 4-year-old pup was terrified and in shock at first, but now, she's very happy and loving toward the humans who care for her.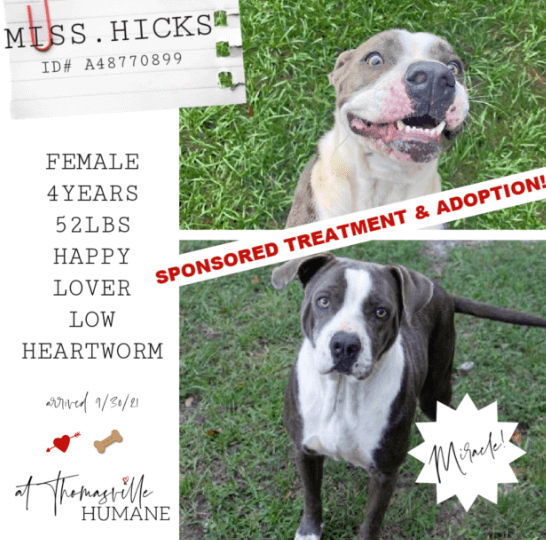 The woman who saved Miss Hicks wanted to keep her identity private, but she is sponsoring the dog's adoption fee and heartworm treatment. Everyone involved is very grateful that this kind stranger stood up against abuse, and they hope most dog lovers would've done the same.
If you or someone you know would like to adopt Miss Hicks, you can visit the humane society's website for more information.