Two Pit Bull brothers, named Keiko and Niko, were being sold as 'fighting dogs.' A kindhearted woman named Tawny saw their post online and knew she had to help. She only had room for one puppy so she adopted Keiko. But then two months later, Niko was still waiting for a home. Tawny couldn't fathom where he might end up, so she went and picked him up immediately. The brothers' reunion was incredible. They snuggled up to one another, relieved they were back together again.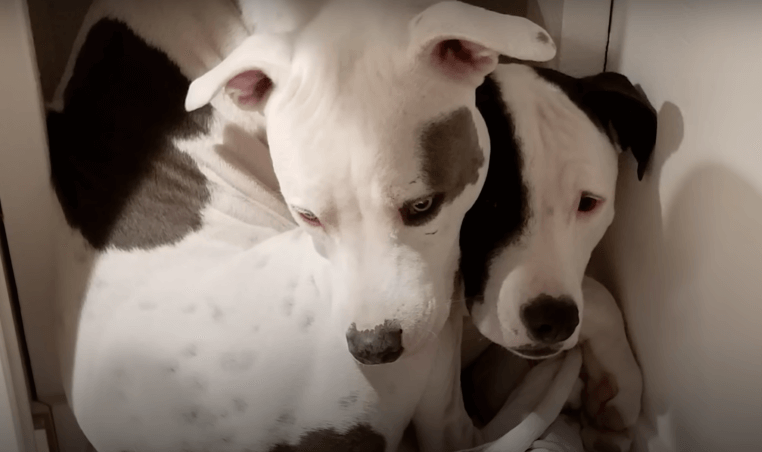 Tawny quickly learned that shelter cats need homes too. The woman with a heart of gold contemplated bringing a kitten home to add to the pack, even though she admits she's not a cat person. Tawny adopted Wasabi and prayed her two Pitties accepted her into the fold. Wasabi was so tiny and Tawny made sure to teach the dogs to be extra gentle with her. Amazingly it was the tiny kitten Tawny had to reprimand to be gentle with Keiko and Niko!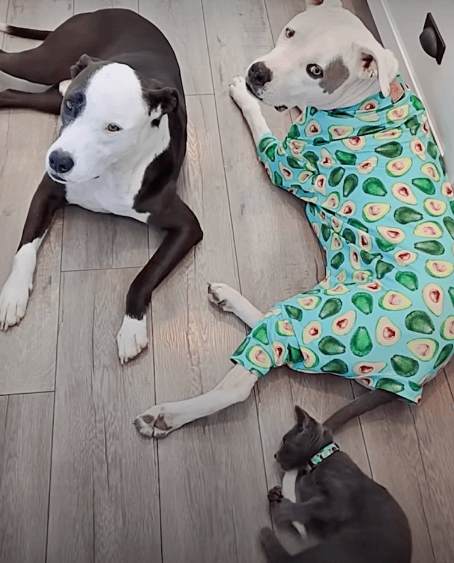 Wasabi fit in so nicely that Tawny decided to treat her more like a "dog" than a cat. She learned how to walk on a leash and embrace outdoor adventures along with her brothers. The result is too darn cute to miss! We are so happy that this family seamlessly came together!
Please 'SHARE' to pass on this story to a friend or family member