In a recent viral video, a dog's loyalty is put to the test. And not only did Jessie the Staffordshire Bull Terrier succeed, but she saved her canine sibling's life! Security footage of her humans' pool shows her Pomeranian brother named Chucky fall in.
As Chucky struggles to get out, Jessie rushes to save the day. She eventually pulls her tiny friend to safety and becomes a hero. It seems that dogs aren't only a human's best friend, but they're also there for each other.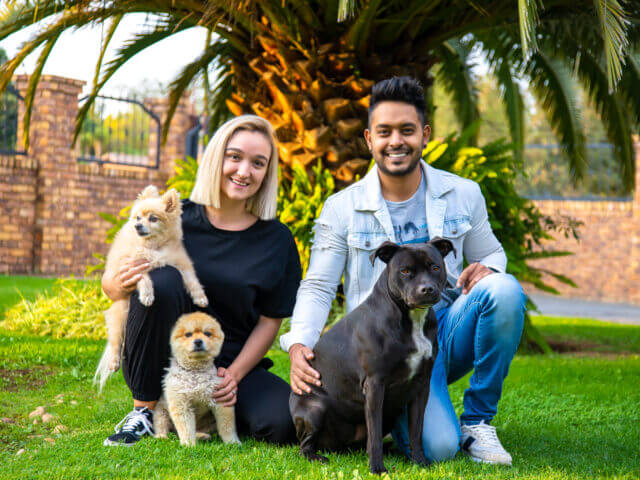 A Daring Rescue
7-year-old Jessie and 13-year-old Chucky have always known not to go in the pool unsupervised. So, their family made the mistake of not covering their pool in South Africa. But sadly, they didn't see the problem until it was too late. Luckily, thanks to Jessie's quick thinking, they can learn from their mistakes and be more cautious in the future.
Security footage around the family's pool caught a heartwarming, but terrifying moment between the two dogs. First, Chucky is seen walking near the shallow end of the pool. He falls in near the stairs, but doesn't know how to get out. In a panic, he swims to the deep end, making it even harder for him to escape.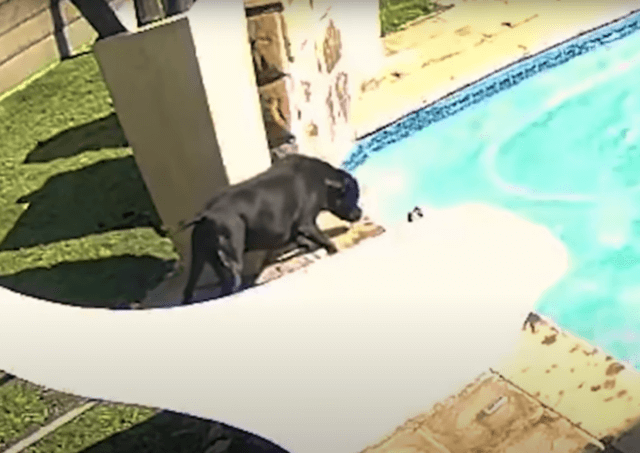 Soon, Jessie rushes outside and sees her brother in danger. She immediately jumps into action and tries to find ways to pull the tiny dog out of the pool. Yet, it's clear that she's scared to accidentally hurt him, so the full-length security footage takes about a half-hour. But the viral clip only shows the highlights.
Every time Chucky paddles to a new side of the pool, Jessie follows along on the shore. She tries to pull him out by his ears a few times, but stops when she realizes it might hurt him. Finally, she gets a comfortable hold of him and pulls him out. He shakes off on land and keeps walking as if nothing happened. But his caring sister follows close behind to ensure that he's safe.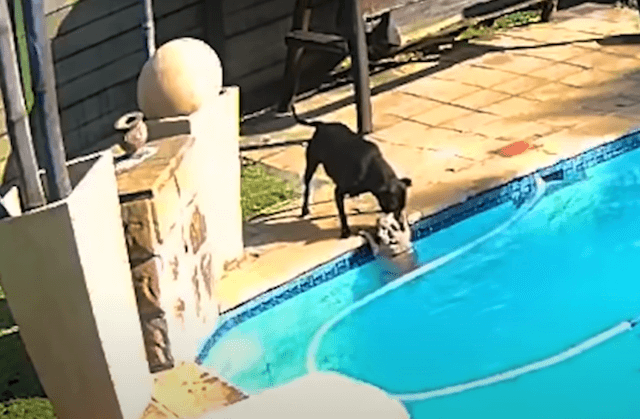 From Rescue Dog To Viral Hero
When Byron and Melissa Thanarayen came home, they were surprised to see that Chucky's hair was damp. They thought maybe he dipped his head in a water dish, but there was no water spilled in the house. They never expected him to fall in the pool, but then they watched the security video and were in shock.
"It was heart-wrenching to watch. We still struggle to watch that video today, just thinking of what could have happened if Jessie was not there," Byron said. "I'm really proud of her, considering she is the youngest."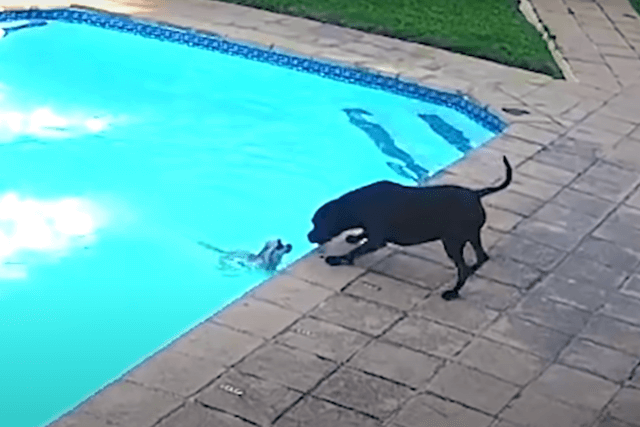 Luckily, both dogs were healthy after the incident. The family is so grateful that their Pit Bull acted as a lifeguard. But the couple is now installing a pool cover to ensure their safety in the future.
Byron and Melissa are incredibly proud of Jessie, who is a rescue dog. Staffordshire Bull Terriers often fall under the "Pit Bull" category, making it harder for them to get adopted due to harmful rumors about the breeds. But hopefully, Jessie's kind heart will shine through in this video to show the world how loving Pit Bulls can be.
Watch the Incredible Rescue Below: