Pernille is a 5-year-old girl from Norway who just loves German Shepherds. She was visiting kennel Finika to pick a puppy for herself, but ended up being bewildered at the sight of the many dogs in the kennel. She wanted to play with ALL of them, and the kennel owners decided to fulfill this sweet girl's wish!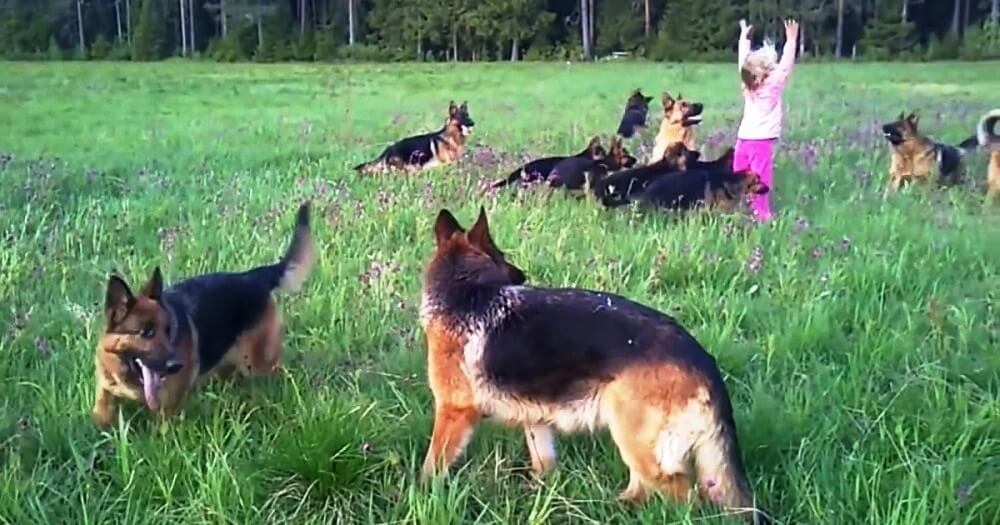 Little Pernille takes the 14 German Shepherds from the kennel to a nearby meadow and fearlessly invites them to play with her! The dogs get excited and they start following her like a formidable army. They look like they are having the time of their lives as they run and jump together, play fetch with her, and even help her pick flowers!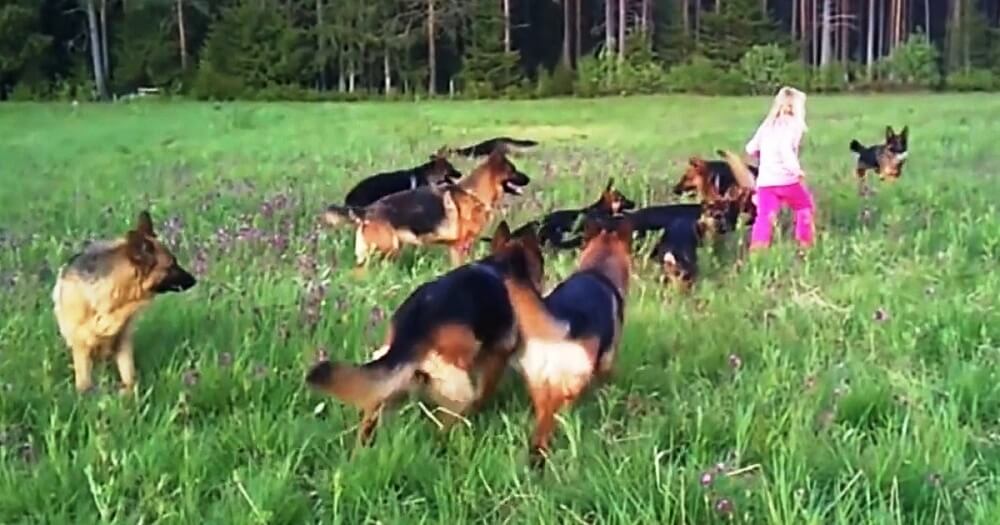 German Shepherds are known to be "fierce" and "powerful". But Pernille proves that GSDs are equally capable of being gentle and protective companions to children. The dogs in this video easily recognize that the little girl is sweet and kind to them, and this automatically makes them loyal to her!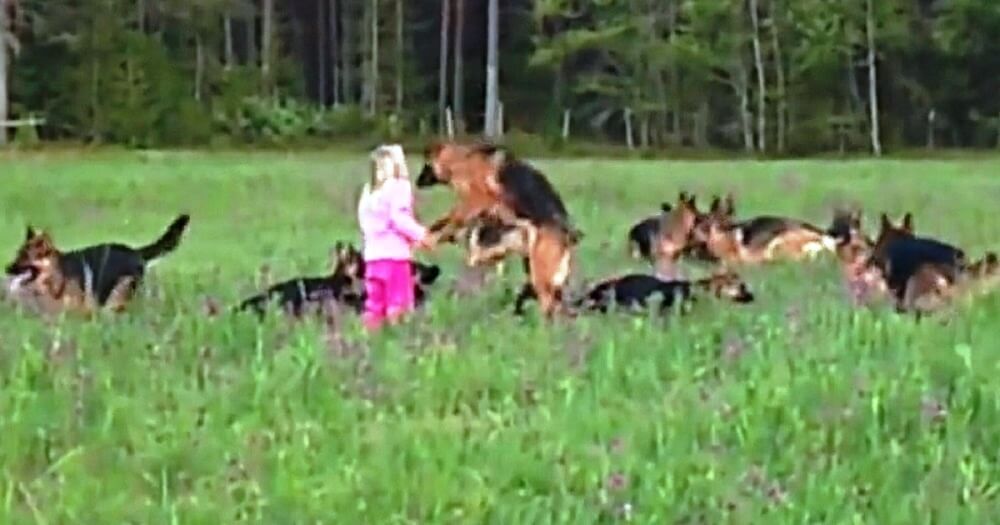 Pernille's bond with these German Shepherds is one of the purest forms of love we've ever seen. The unmistakable happy vibes in this video will surely warm your heart to the core! This is what heaven must be like!
Click the video below to watch Pernille happily frolicking around in the meadow with the 14 German Shepherds!
Please 'SHARE' to pass on this story to a friend or family member