Kilo is a dog who didn't have an easy start in life. He was kept starved in a miserable backyard where he was used to breed puppy litter after puppy litter until he was eventually left in a kill shelter in California.
It was there that he encountered Candice Miller who was a volunteer. At the time, she had three dogs of her own and didn't want to take on any more. However, there was something about Kilo that made her feel bad for him.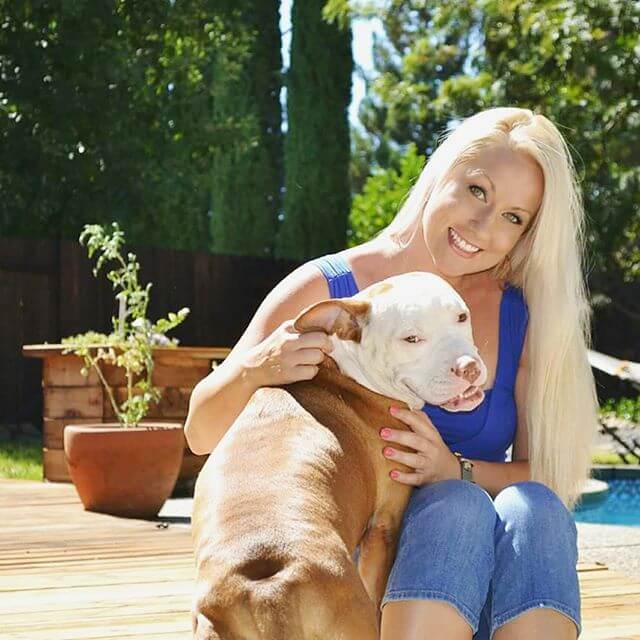 He spent most of his time at the back of his cage, eventually approaching Miller with great hesitation. But no matter how much she got him to build up his trust in humans, he still lacked enough confidence to get the interest of potential adopters. And as a result, after two months, he was put on the list for euthanasia.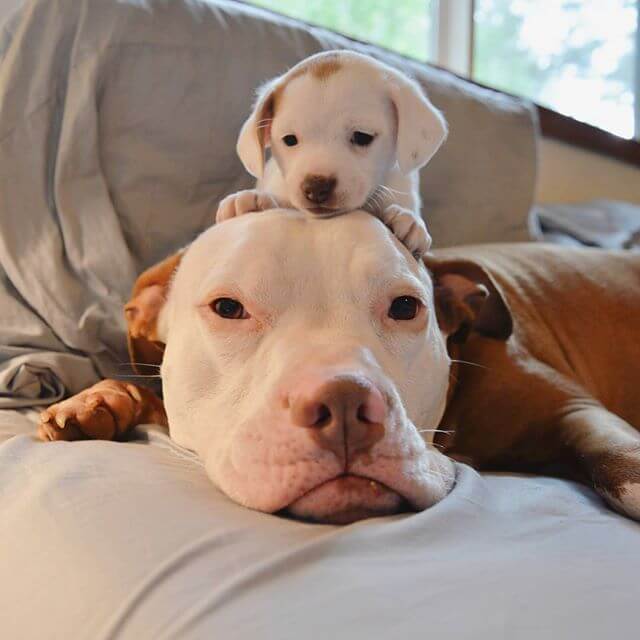 On his final day, Miller contacted the shelter, only to learn that Kilo had been placed in the holding area before being taken to the kill room. She immediately got into her car, rushing to save him.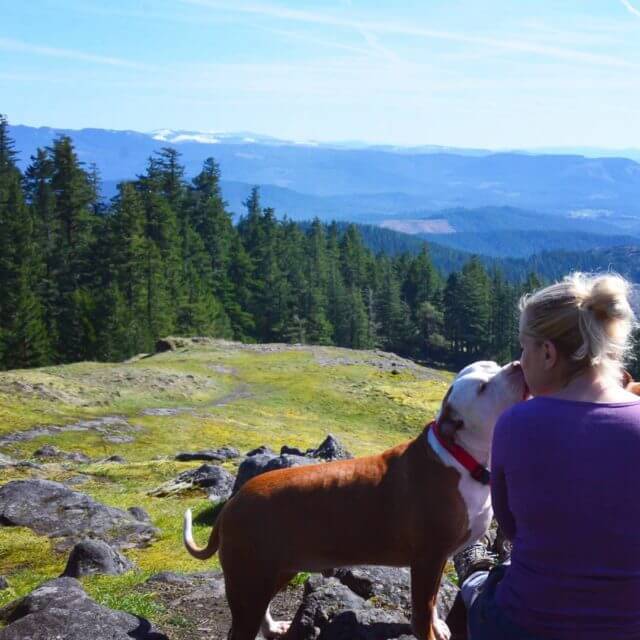 "The rest was history," Miller said. "Kilo came into my life at a point where I needed him the most … We both had been through some bad stuff, but together we are absolutely happy and healthy."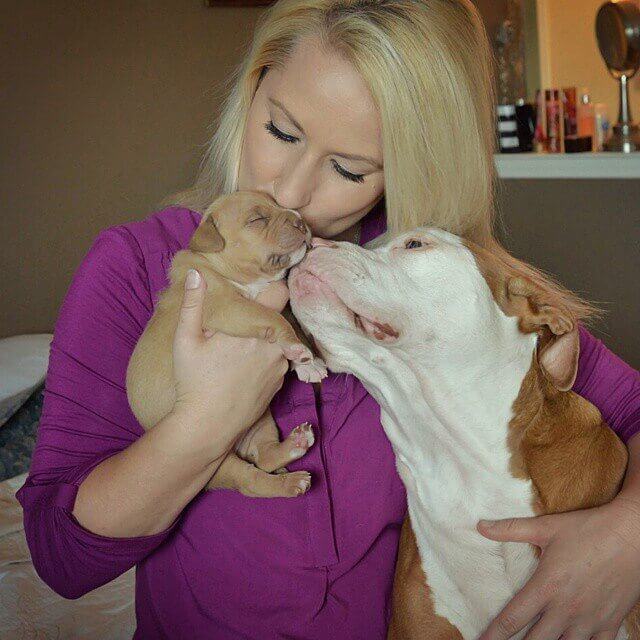 As Miller soon found out, Kilo was a very loving addition to her brood. Not long after his arrival, Miller took in 3-day-old Penny, an orphaned puppy who needed constant care.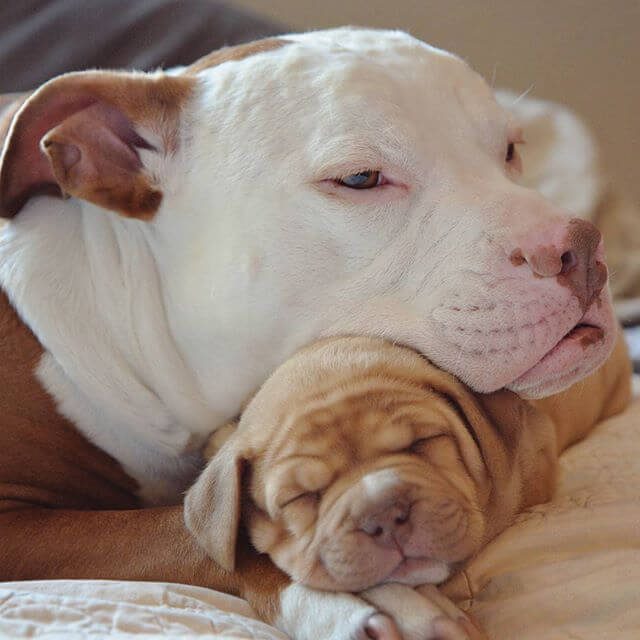 At first, Penny kept refusing her bottle – that was until Miller tried putting it on Kilo's belly. His body helped to warm the formula enough to give Penny the illusion that she was nursing from her mom. And that is how Kilo found his calling.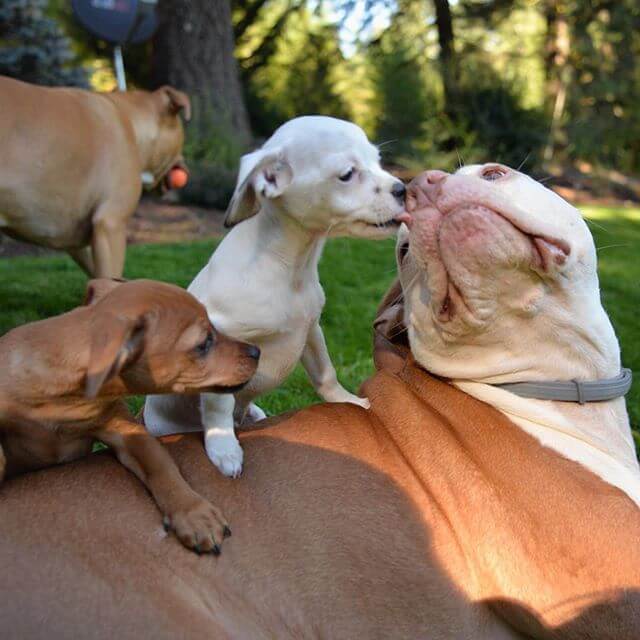 To this day, Kilo and Penny are the best of friends and are inseparable. The puppy has now blossomed into a healthy adult who absolutely adores her surrogate father.
And while Penny will always be special to Kilo, the male dog has gone on to help Miller foster an estimated 200 puppies!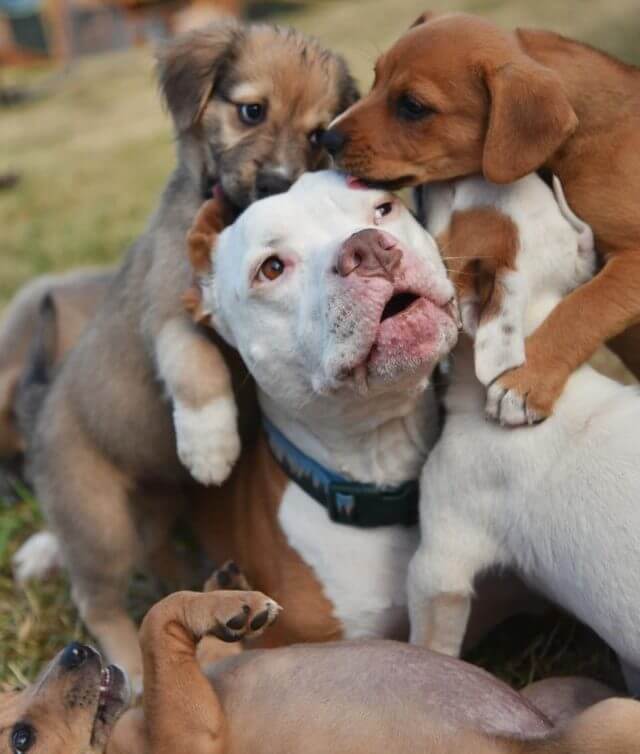 "He really made me passionate about rescues," Miller says. "He just takes care of them."
His foster puppies love him – they play with him and test his patience, which Kilo has to spare in spades. Litter after litter of puppies, Kilo is always there to raise them and show them what it means to be a dog.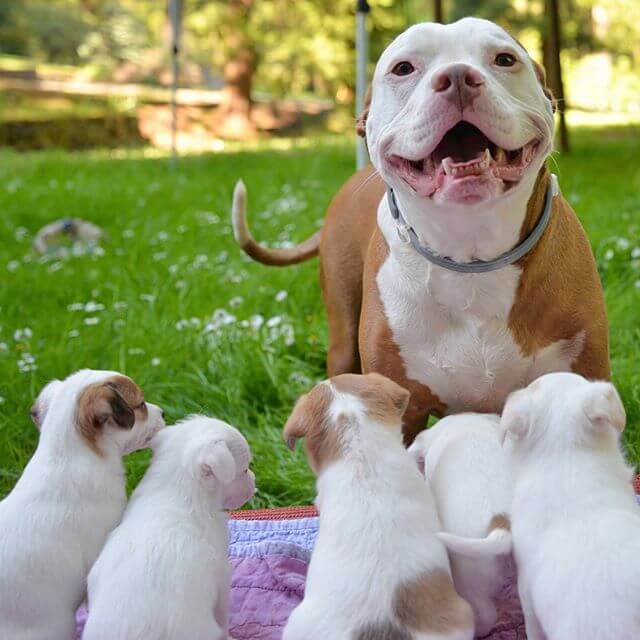 Kilo is a wonderful foster dad, whether it is because he saw so many of his puppies come and go while he was being used as a breeding dog, or whether it's because he's still a puppy at heart himself.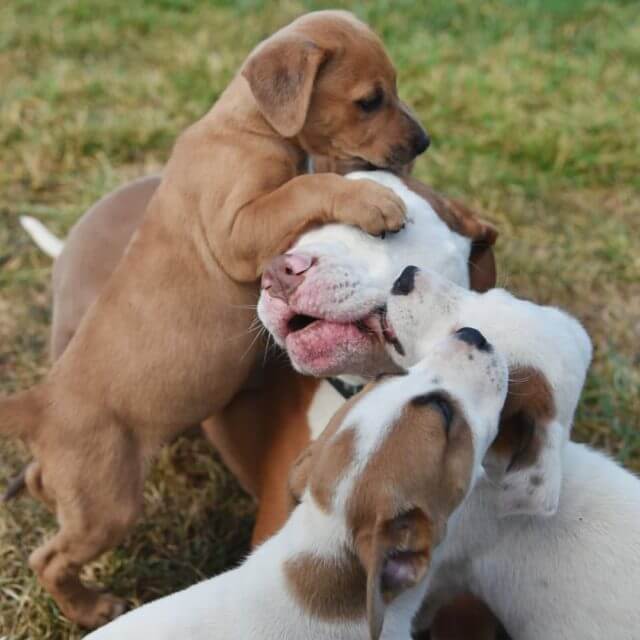 Since Kilo came into her family seven years ago, Miller has moved to a 12-acre property in Oregon in order to accommodate her growing canine family and foster rotations.
And if you want to keep up to date on Kilo's adventures as a foster dad, you can follow him on Facebook or Instagram. Trust me, the photos and videos will keep a smile on your face.