Wrangler, the Labrador Retriever, achieved more in his life than many humans do. The service dog started his life as the first "Puppy with a Purpose" on The Today Show, and then he went on to be a guide dog and a police K9. As he grew up on the TV show's set, he gained many fans, including celebrities.
But sadly, sweet Wrangler's life was recently cut short. He passed away suddenly at six years old, due to liver disease. He had such a big impact on the world, and he will be missed greatly.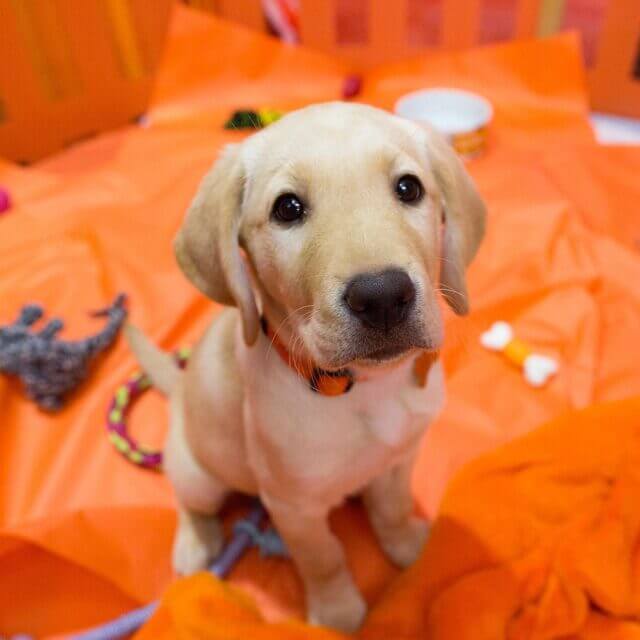 From the Spotlight to Saving Lives
In 2015, Wrangler became a member of The Today Show as their first Puppy with a Purpose; a program that allows guide dogs in training to live on set during the day. That experience gives them plenty of socialization so they can grow into focused, confident dogs.
At night, Wrangler stayed with a handler, who helped train him for service dog duties. But of course, everyone on the show's set also did their part to help. Viewers even chose his unique name.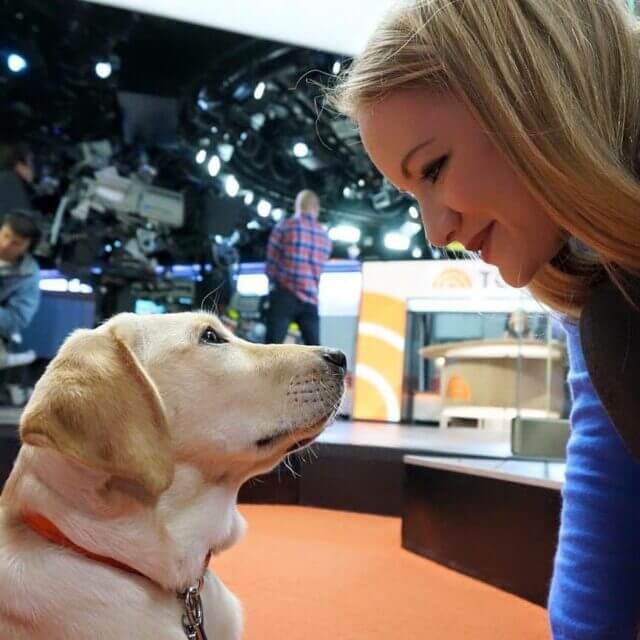 After his time on the show, Wrangler became a successful service dog. Then, he went on to become an explosives detection K9. There was no slowing him down! So, when he passed away with little warning, everyone who knew him was heartbroken.
"I'm sad to write that last night Wrangler passed away suddenly from liver disease," wrote Saxton Easton, Wrangler's original handler. "In his short 6 years, Wrangler did more than most humans. He started a wave of national media coverage for guide and service dogs, he worked as a guide dog, and most importantly, he protected thousands of people every day as a Connecticut State Police Explosives Detection K9."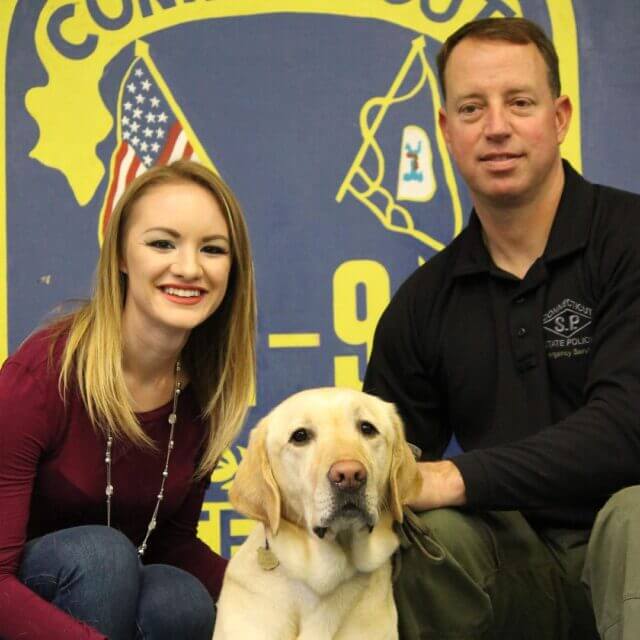 Rest in Peace, Wrangler
Of course, Wrangler is known for his many accomplishments, but there's more to it than that. He was also a lovable pup who warmed the hearts of many. He fell in love with every human he met.
"To me, Wrangler was my super early morning buddy. He had the most perfectly squishable neck rolls. He rarely caught the ball, but never stopped trying. He was one of the few Labs I know who wasn't fickle with his love. And I know that my life would look very different today if he hadn't been a part of it," wrote Easton.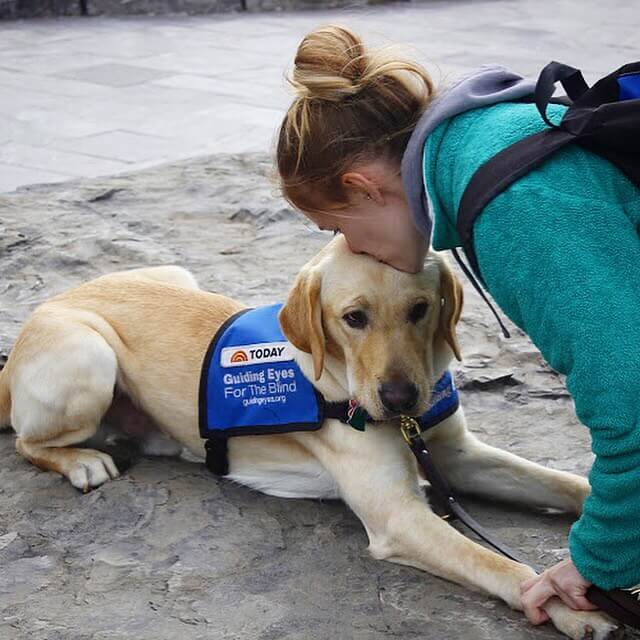 Easton was with Wrangler for his puppy years, teaching him how to be a well-behaved service dog. She said that while she missed him when he completed training, it's so rewarding to see dogs like him go on to help people. And Wrangler certainly did his part to make the world a better place.
Rest in peace, Wrangler. Thank you for all the lives you changed.