There's nothing sweeter than the bond between a boy and his dog. A good pet can change a kid's life, providing a loving and loyal friend and playmate.
But one boy and his new puppy have an especially strong bond, as they share something remarkable in common.
Marvel is a golden retriever puppy born with a unique difference: she was born missing her right front paw.
While many people would not want a differently-abled pet like her, Marvel's breeder knew that there would be someone special out there who would see her beauty — perhaps someone going through the same thing.
"We wanted her to go in a home with someone who had a limb difference," Barb Felt of Rolling Oaks Goldens told WCCO.
It turned out, there was someone nearby who was the perfect candidate to adopt Marvel.
Paxton Williams, a 7-year-old boy from Waconia, Minnesota, was born premature and had an infection in his leg. Three years ago, doctors amputated his foot and replaced it with a prosthetic so he would be able to walk more easily.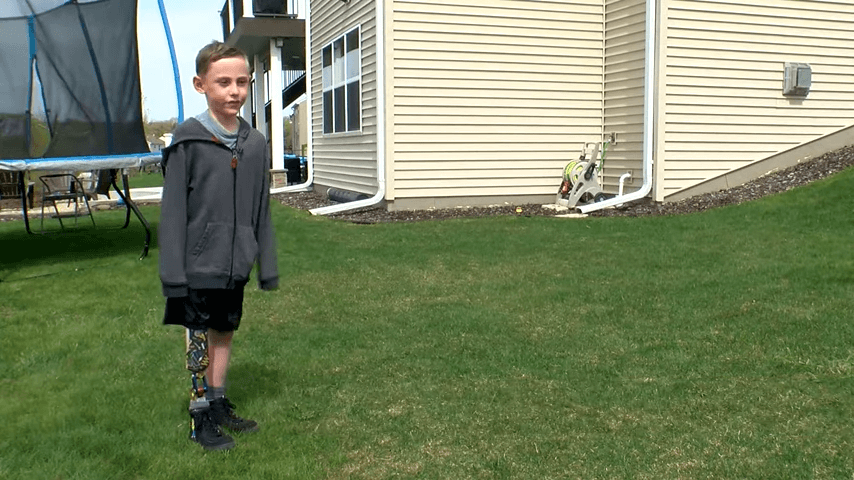 When the family heard about the three-pawed puppy in need of a good home, they knew it was meant to be.
Marvel was brought home, and while all the kids loved the new puppy, she and Paxton formed an extra special bond. The young boy immediately recognized their shared difference.
"It's like they knew they were special," Paxton's father Blaine Williams told WCCO.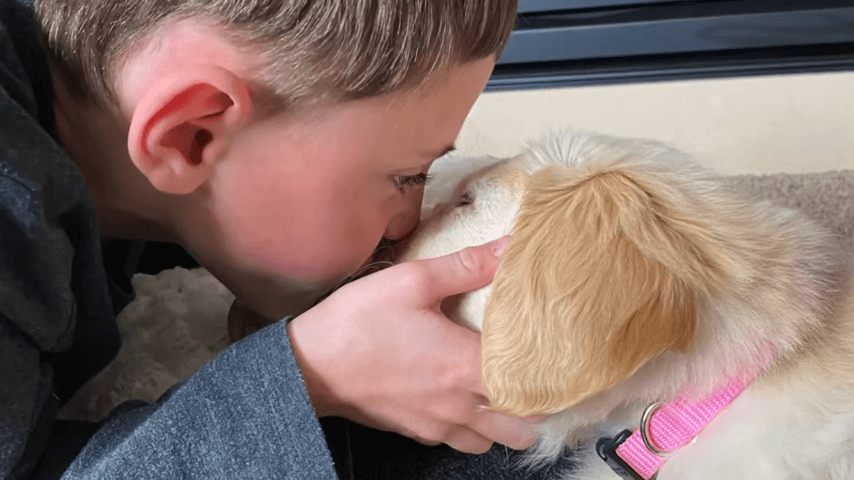 Paxton and Marvel are both missing limbs, but more importantly neither are letting it slow them down.
The two will often run around and play together; their strides may look a little different but they look like they don't have a care in the world.
And having a puppy just like him has helped Paxton embrace his own differences.
"It gives him the opportunity to tell the kids, 'Oh she's missing a paw, she's like me,' and like it gives him that voice, too, to advocate for himself," his mother Stephanie said.
What an adorable friendship. It's so heartwarming that these two found each other and have formed such a great bond.
It's amazing how a good dog can change a kid's life. Share this incredible story!
Related Post : Boy And His Dog Abandoned In Cemetery Days Before Christmas