There's nothing stronger than the bond between a kid and their dog. Even when everything goes wrong, it's comforting for them to have each other.
A 3-year-old boy named Tony and his dog were abandoned at an Ohio cemetery only two days before Christmas. They were all alone in the cold, left to fend for themselves. But luckily, they had each other during these difficult moments. And not long after, help arrived to give the duo the Christmas they deserved. Despite everything, Tony remained a smiley and happy kid the entire time.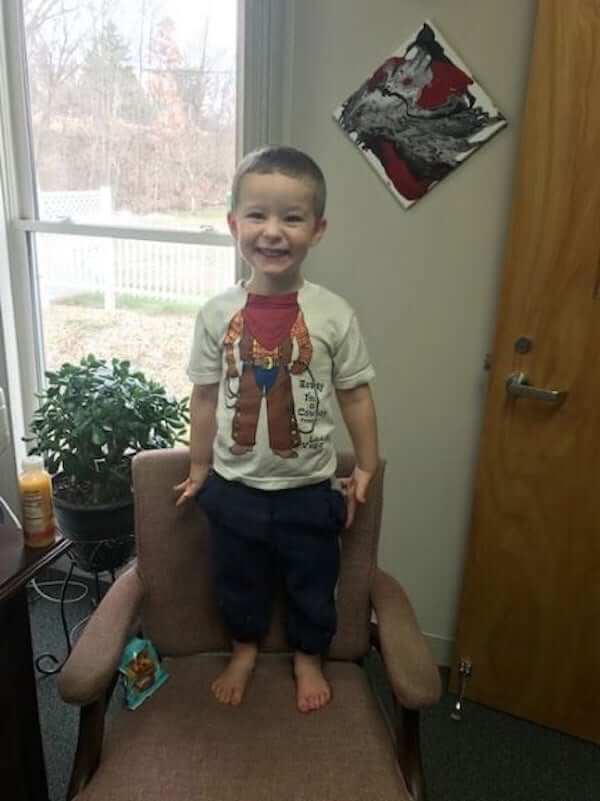 Alone for the Holidays
A witness saw a blue car speed out of the cemetery with Tony and his dog chasing after it. The driver didn't stop or hesitate, leaving the 3-year-old boy and his furry friend alone in a scary place. The witness quickly called 9-1-1, and waited with them until help arrived.
When officers arrived at the scene, they were unable to catch the dog. But they brought Tony with them and asked him some questions. Unfortunately, he didn't know the last names of his parents, but he gave them as much information as he could.
READ MORE : 12-Year-Old Boy Drops Puppy Off At Shelter To Save Him From Abusive Father
The Hinckley Police Department posted a photo of Tony on Facebook, asking if anyone knew him. A relative saw the photo and contacted Tony's dad. His dad revealed that Tony's mom had custody of him when the event occurred. The dad was very cooperative as police investigated what happened.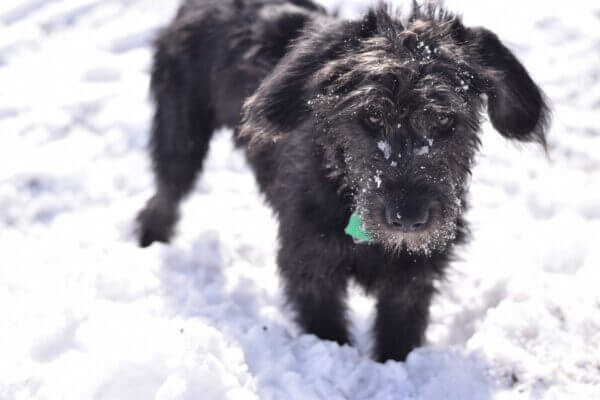 Tony is currently in foster care until the situation is sorted out. Officers also returned to the cemetery with Tony's dad to catch the runaway dog. Thankfully, Tony's furry friend was still there, and his dad was able to bring him to safety. It's unclear exactly where the dog is now though. Some sources say he's currently staying at a local animal shelter while others say the dad is currently looking after him. Either way, he's being properly cared for.
Overwhelming Amounts of Support
Many people were moved by this story and wanted to help Tony in any way possible. Several families offered to adopt him, but officers don't have enough information yet to decide where Tony will end up. However, the police department gladly accepted gifts for the boy with the big smile.
By Christmas Eve, the lobby at the police station was filled with Christmas gifts for Tony. While this Christmas wasn't ideal for him or his dog, officers delivered the gifts to the boy in hopes to make his Christmas a little brighter. Jeremy Lowe was one of the many people who resonated with Tony's story because he was also in foster care as a child during the holiday season.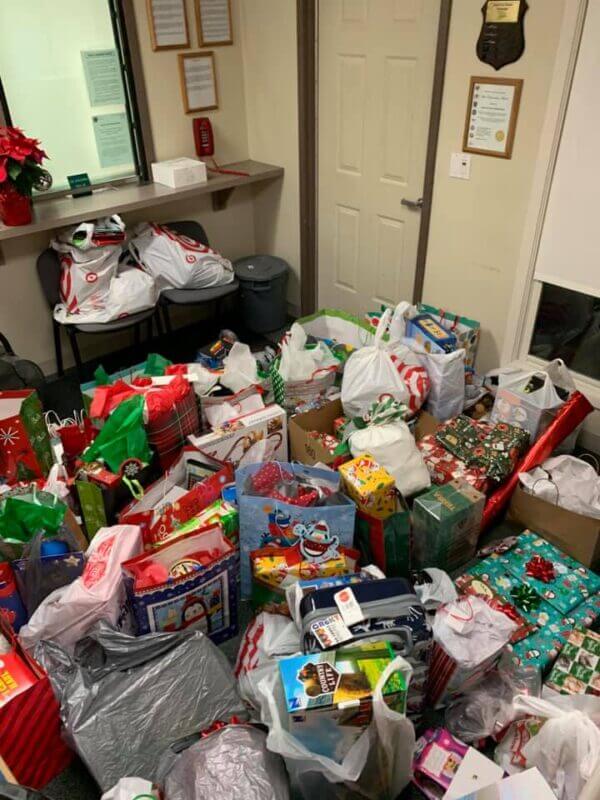 "A little boy and his dog, Christmas time. You know, as heartless as it gets, really," Lowe said. "I hope he's young enough that he doesn't carry this for the rest of his life."
No charges have been filed yet, and officers are working hard to ensure that Tony goes to the best living situation possible. But no matter what happens, he should get to stay with his dog. His dog is probably one of the only things that's familiar to him, so it would be comforting for the two to stay together. Hopefully, that's what ends up happening in the end.
Please SHARE to pass on this story to a friend or family member.
READ MORE : Boy Was Saving Up To Buy Puppy, Grandma Asks Him To Close His Eyes & Stretch His Arms