A woman named Tegan Griffith was out on her way to work on a desolated country road in Wisconsin when she noticed a slight movement in a nearby ditch. She was surprised to discover a sweet, floppy-eared puppy, abandoned and left to die in the remote corner.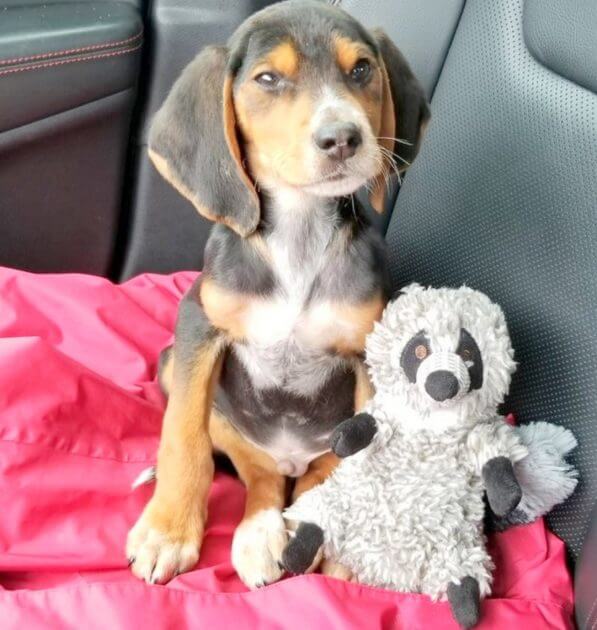 Tegan named the puppy Larry and decided to take him to her workplace. She fed him a cheesy treat from her lunchbox, which the starving Larry was happy to snack on. At work, she happily carried him around in a vest, while she updated the details of this eventful day on Twitter.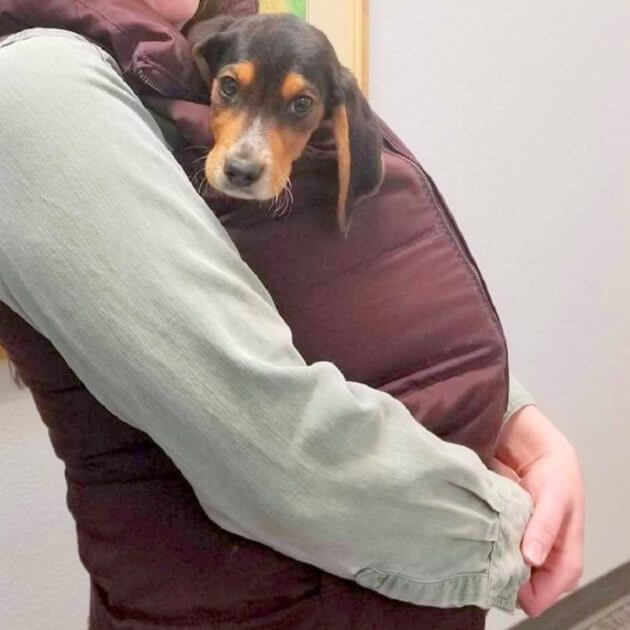 As strange as it sounded, Tegan was finally able to frame the pieces of the puzzle together. Little Larry was the fourth sibling of an abandoned litter. He and his three sisters were mercilessly dumped by their owner in the secluded woods.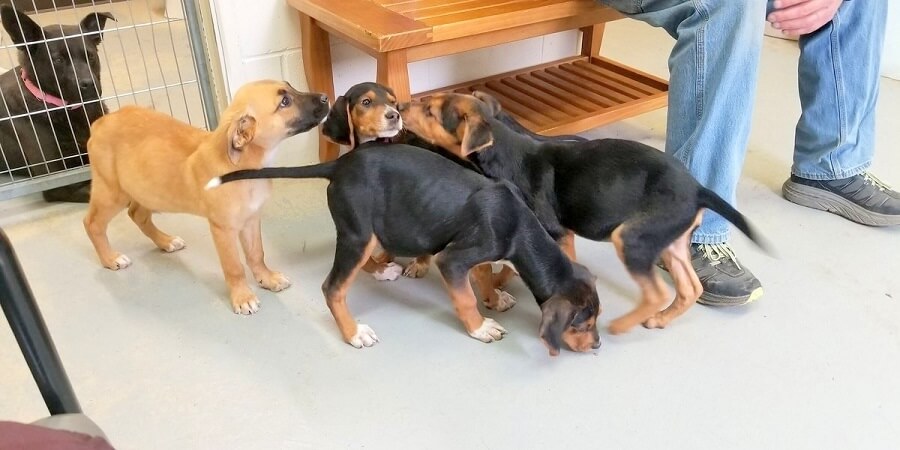 One of the owner's acquaintances found the sisters and dropped them off to the shelter the day before. But Larry was lost in the woods and spent an entire night all alone in the biting cold of Northern Wisconsin.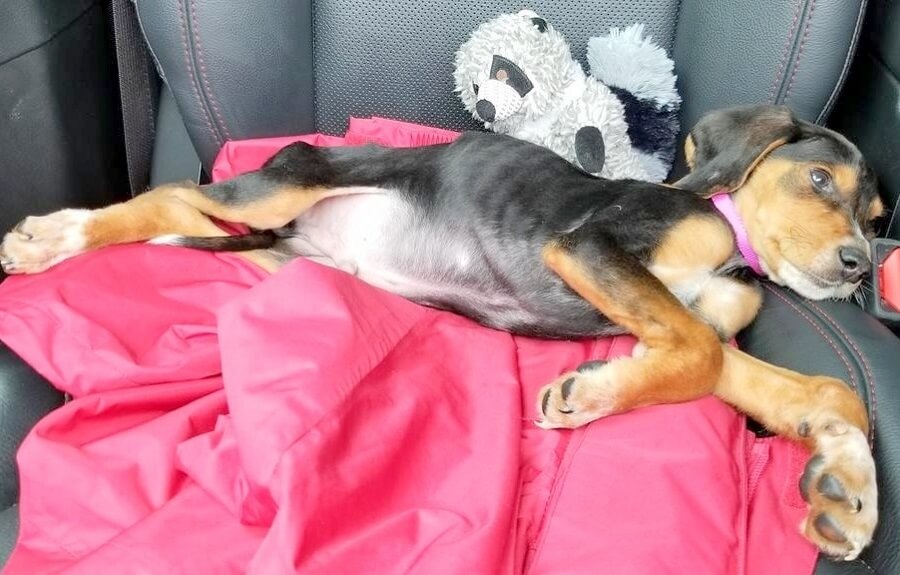 Tegan knew that she had to reunite the siblings. She took him to the shelter, where he had the most heart-touching reunion with his lost sisters! He and his sisters are currently at the shelter receiving necessary shots and treatments for worms and dehydration.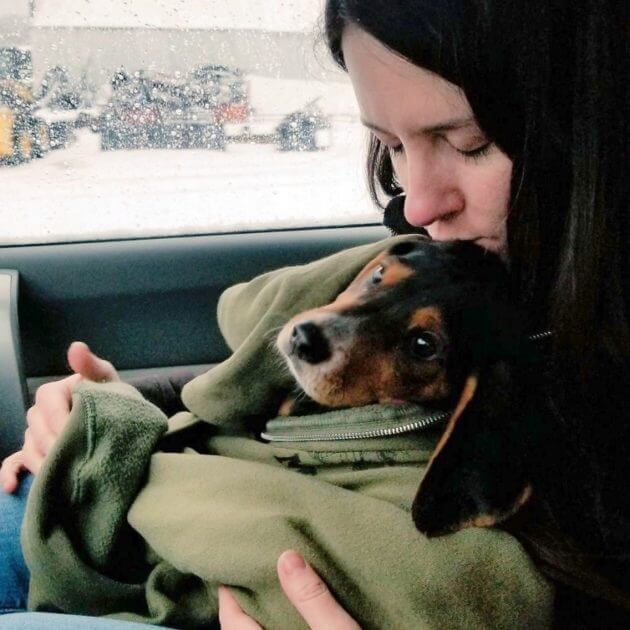 As Tegan's updates about Larry went viral, many people have been hoping to adopt the puppies. But for Larry, his place is sealed in the home and heart of Tegan. What a feel-good ending to Larry's heartbreaking story!
Please 'SHARE' to pass on this story to a friend or family member