Wally the Golden Retriever befriends everyone he meets. Yet, he recently proved that his kindness goes beyond humans and dogs. During a swim one day, Wally met a woodchuck, who he graciously offered a ride. Even though the woodchuck only rode on Wally's back for a short amount of time, they instantly became best friends. They even shared a heartwarming moment at the end.
Wally's humans captured the adorable event on video, and now the pup's kindness is going viral. Hopefully, he'll get to see his small, furry friend again one day!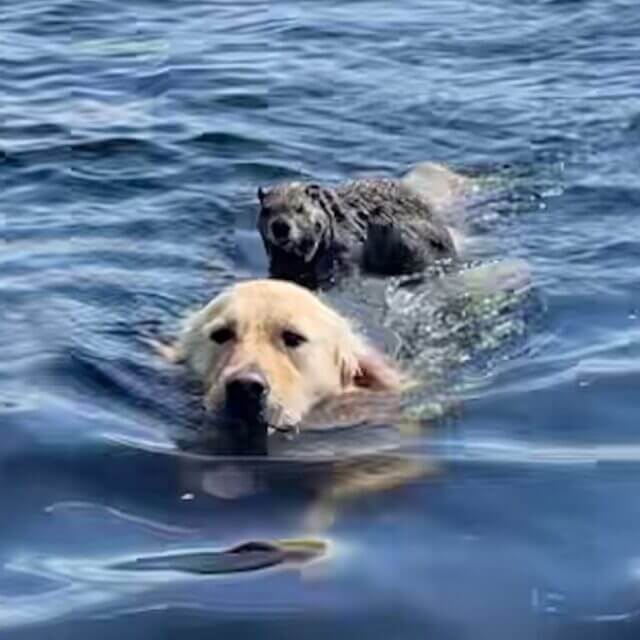 The Cutest Hitchhiker
Lauren Russell brought Wally to Hickory Hills Lake in Lunenburg, Massachusetts for a swim. 2-year-old Wally loves the water, and Russell says that it's hard to get him to stop swimming. He even has an adorable shark life jacket to keep him safe.
This swim turned out to be a little different, though. After chasing sticks and balls in the lake, Wally spotted an unusual creature. As he approached the furry wild animal, he noticed it was a Woodchuck, and the two instantly became friends.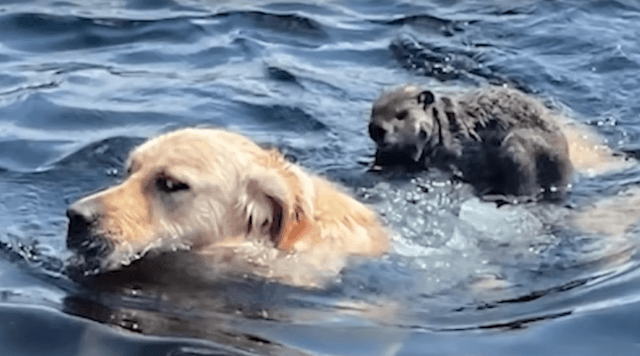 "He was about 100 meters out, and a woodchuck I think just crawled right up on his back, and he swam back to shore with him," said Russell. "We were flabbergasted. It was unbelievable. We couldn't believe what we were seeing."
It's unclear if the woodchuck actually needed help or if he was just lazy, but either way, the moment was adorable. The woodchuck stayed on Wally's back for a little while, and then he jumped off when they neared the shore. Yet, their heartwarming interactions didn't stop there.
Best Friends Forever
Once they got to shore, Wally and the woodchuck touched their noses together as if to share a farewell kiss. Then, the woodchuck ran off. Wally clearly misses his new friend, but Russell says he makes a lot of friends on their adventures.
"He loves every animal he encounters. He especially loves little kids and will give them a kiss right on the face when he sees them. He's the sweetest dog ever and gets along with everybody," said Russell. "I think Wally just exudes goodness and maybe everyone can sense it, even the animals."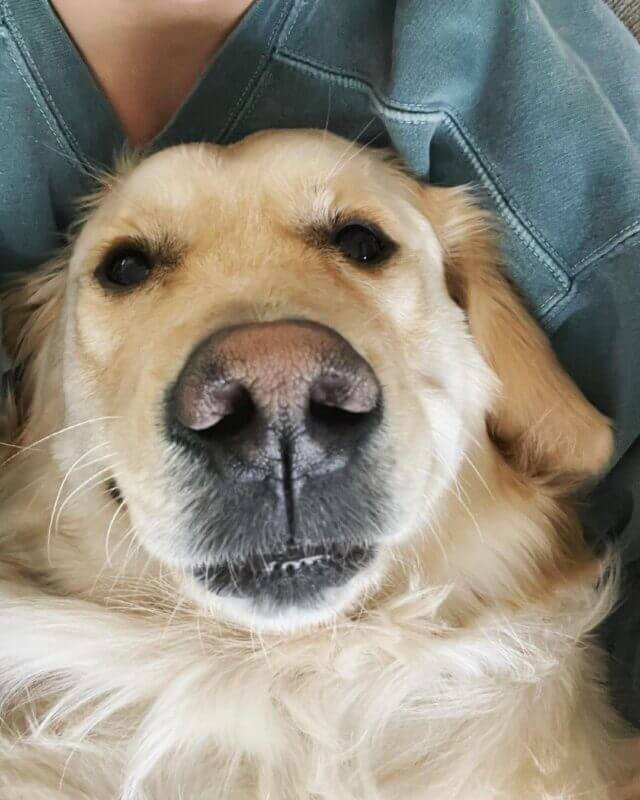 Wally hasn't reunited with his woodchuck friend since, but he's enjoying all the fame that the moment brought. This sweet pup is kind to everyone, so he hopes his loving nature will rub off on humans too.
Watch the Adorable Video Here: