Just last year, Forrest the labrador retriever was homeless. But now, thanks to the National Disaster Search Dog Foundation and Farmers Insurance, he's a dog with a job.
Last August, Forrest began training to become a certified search and rescue dog. After months and months of hard work, he graduated from his program this past weekend alongside four other talented pups.
He also found a forever home in the process. Forrest will be living with first responder Tom Simons of the Salt Lake City, Utah Fire Department. Together they will deploy to emergency sites across the country to find and save those affected by natural or manmade disasters.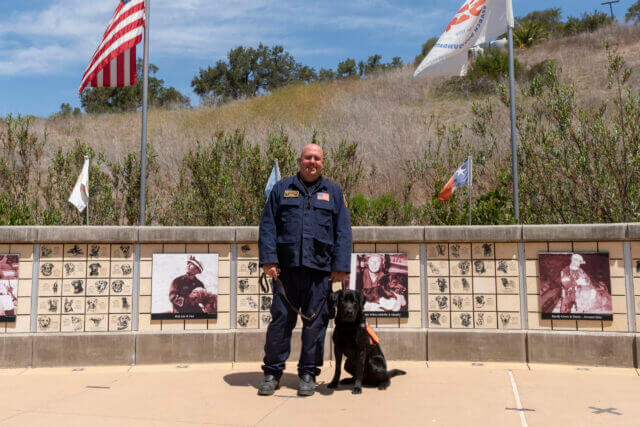 Forrest, 3, and his new dad are settling in at home and have already begun more training to keep his skills sharp. The dusty, noisy and rocky work came naturally to Forrest. He will need to encounter these types of conditions while finding and rescuing people from disasters like earthquakes.
The gentle giant is a "very big dog who is light on his feet," according to Farmers Insurance. The company helped match the dog with the foundation that funded his training.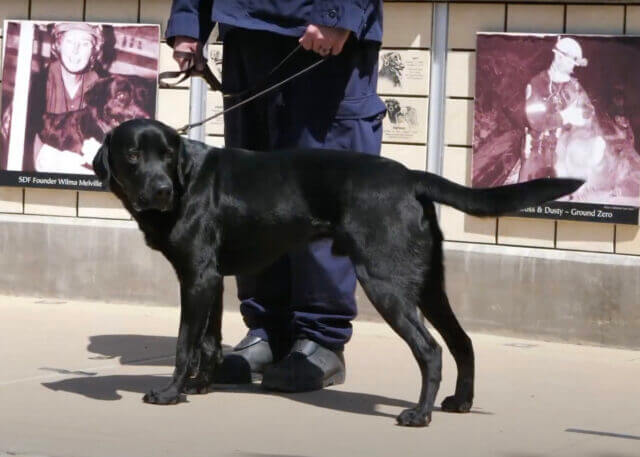 "Forrest did very well, showing trainers every day that he loved to hunt!" a statement from Farmers Insurance said. "He was also introduced to building searches, where his confidence soared, and he thrives. Forrest loves to use his nose to hunt — it's one of the most rewarding things for him. Trainers also played with him on the rubble with the toy to show him that being on the uneven surface of the concrete can be fun. Forrest has become incredibly confident in finding his footing and enjoyed all the elements of training."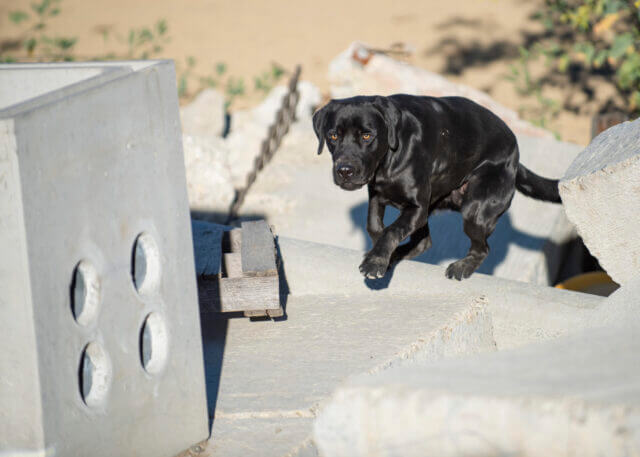 Search Dog Foundation helps dogs like Forrest by recruiting rescues into their training programs. The programs help the rescue dogs find care for life whether they go on to become search dogs or not. Dogs who don't pass the training are given a new career or just adopted into forever homes. The program also ensures that the dogs have their healthcare covered for life.
While Forrest was once just a homeless pooch, he has absolutely found his purpose in life thanks to Search Dog Foundation. Now, he's living it up with his new dad and saving lives in the process.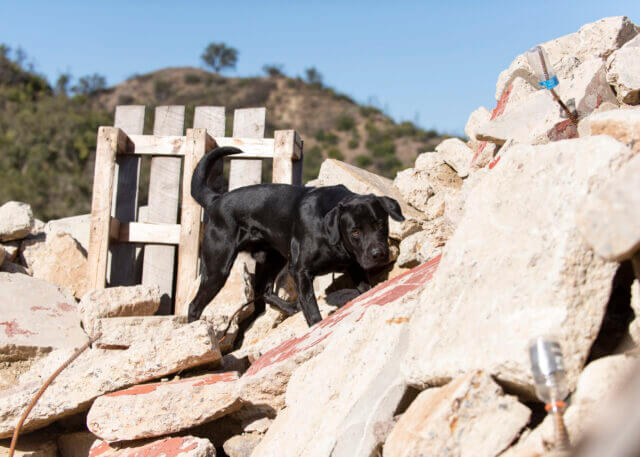 To learn more about Search Dog Foundation and how the nonprofit saves rescue dogs and teaches these canines how to rescue others, visit the organization's website.