If you have a dog as a pet, or you've been around dogs, you know that they are loving, loyal animals.
They show their unconditional love to their human counterparts, but we sometimes forget that they have the capability to love other animals and of course, other dogs.
It's not uncommon for a pair of dogs to become inseparable best friends, like these two dogs that met when they both ended up in the same animal shelter.
Merrill is a three-year-old pit bull and Taco is an eight-year-old chihuahua. The unlikely duo became best friends when they were both living at the Rocket Dog Rescue shelter.
It is often difficult for dogs like Taco and Merrill to find homes. Merrill is a bully breed and many people are reluctant to take bonded pairs because they are worried about introducing two new dogs into their home. So, Merrill and Taco spent many years in the shelter.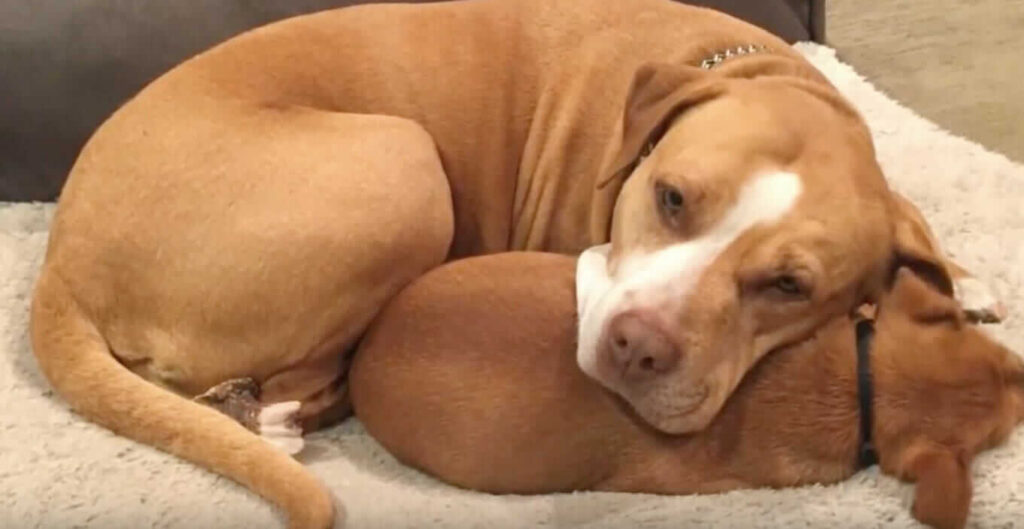 Best friends
These two adorable dogs make an odd-looking pair, but they don't care about that at all. They weren't in the shelter for very long before they became best friends.
The two insisted on spending all of their time together and would cry whenever they were separated. The rescue that was taking care of them were very understandable and the two were able to live together in the shelter.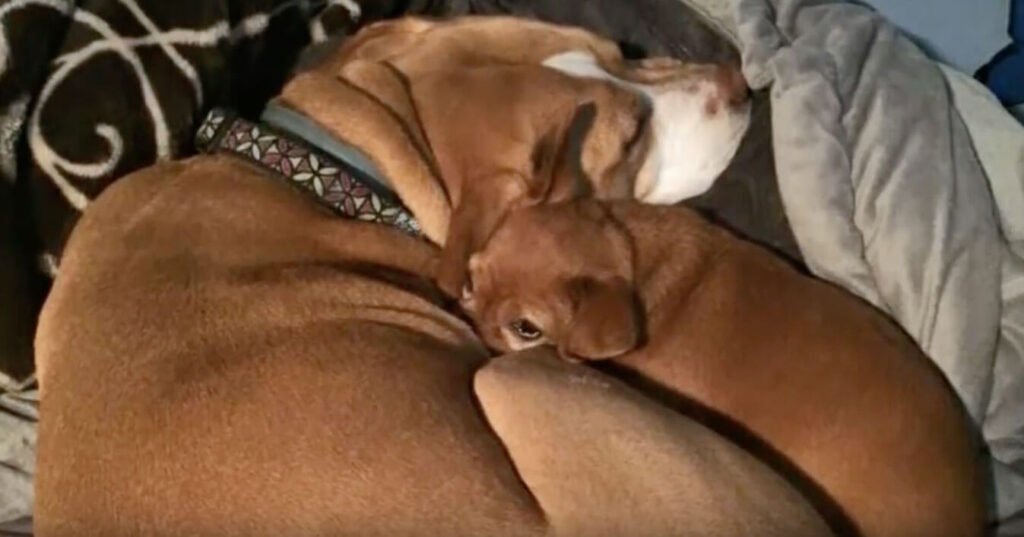 Shortly after arriving at the shelter, Merrill needed surgery. Because we can't explain what is happening to a dog when we have to put them through vet visits and surgery, it can be difficult and stressful for the dog.
However, Merrill was okay because she had her pal, Taco, at her side. Taco comforted her best friend through her recovery and their bond became even stronger.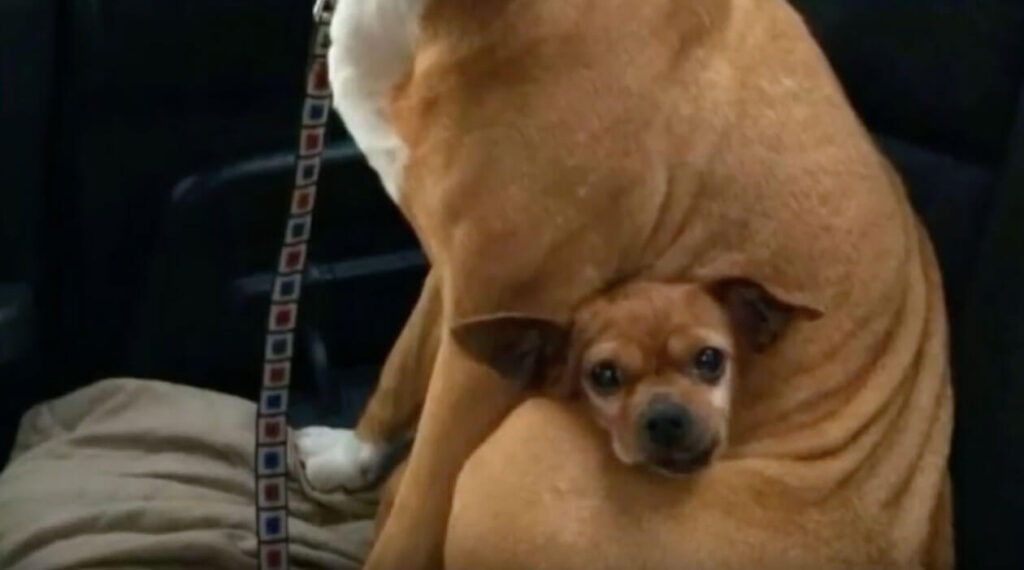 A forever home
After waiting in the shelter, day after day, a potential adopter finally showed interest in Merrill. He visited the shelter and fell in love the sweet Pit Bull.
When he came to pick Merrill up to take her to her new home, she refused to leave Taco's side. When they were separated, both dogs would not stop crying. They were about to lose the one friend and one thing that had been a constant through this lonely, confusing, and difficult time.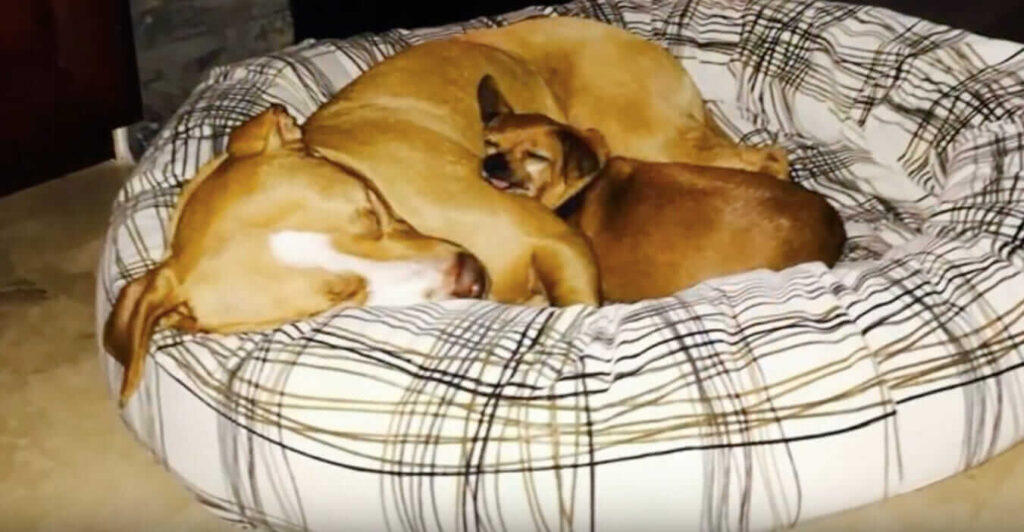 Fortunately, Merrill's new owner had a big heart — big enough for more than one dog. He happily agreed to adopt both Merrill and Taco.
Now, the two best friends are enjoying life in their new home.
We're so happy that these best friends get to spend their life together! Please share if you think their adopter has a heart of gold.
RELATED POST : White German Shepherd Adopts Pygmy Baby Goat And Cuddles Her Like Her Own Puppy