For four days, Miracle the dog was trapped in the icy Detroit River, clinging to life.
After having been chased out onto the ice by a coyote, the little fluffy dog was stranded with no way of escaping. He dodged birds of prey and even fell into the icy water at some point.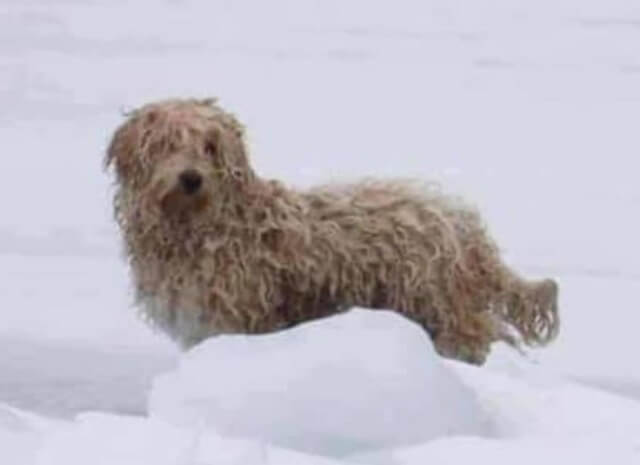 That was until Jude Mead of an Ontario marine construction company heard about him and decided that the dog was not going to spend another second out in the frigid February temperatures. Mead and his team were able to ride an airboat out into the water — and successfully saved the tiny dog's life. The moment is one that neither Mead nor Miracle will soon forget.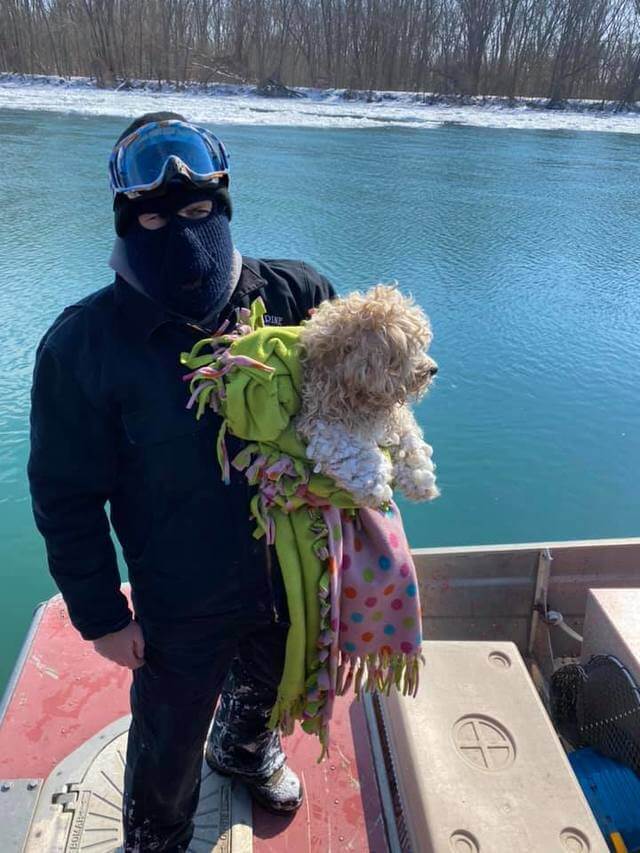 "They physically went out to this small island where he was and they were able to physically rescue him," Dr. Lucretia Greear, a Woodhaven Animal Hospital veterinarian, previously told WXYZ. "He was hiding on this little uninhabited piece of land, but it was very difficult to get there because of the ice."
While Miracle suffered from frostbitten paw pads, dehydration and pancreatitis from being stranded out there for so long, he is expected to make a full recovery. And now, after many applications poured in to adopt the lucky pooch, Miracle is finally going home — with the man who saved his life.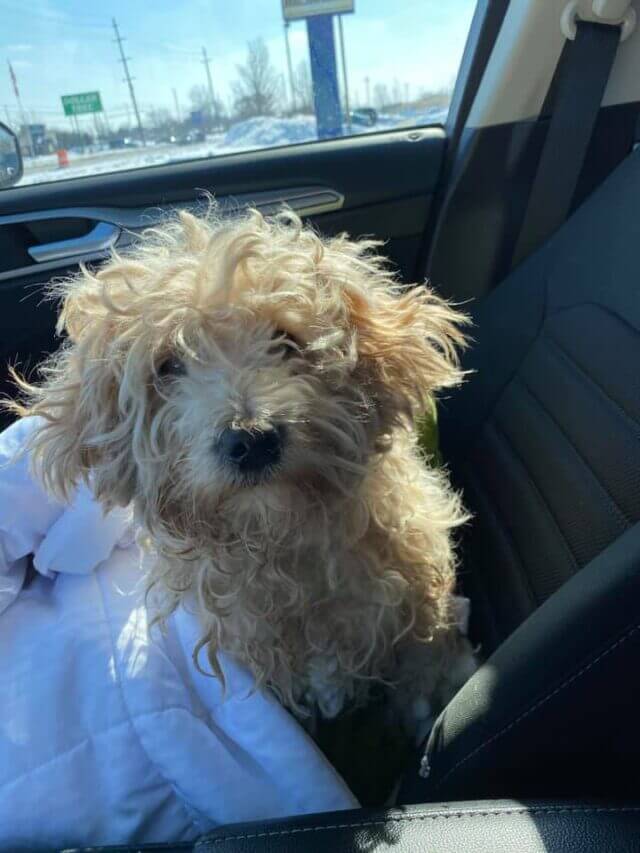 "Many wanted to adopt Miracle," rescuers from Friends of the River Rouge Animal Shelter said in an update on Facebook. "We heard some of the most beautiful stories from so many people as to why they wanted to give him a home, but in the end, and after a very careful, stringent, and thorough application process, which included a home visit as well it was decided that the man who saved Miracle was the very best fit for him."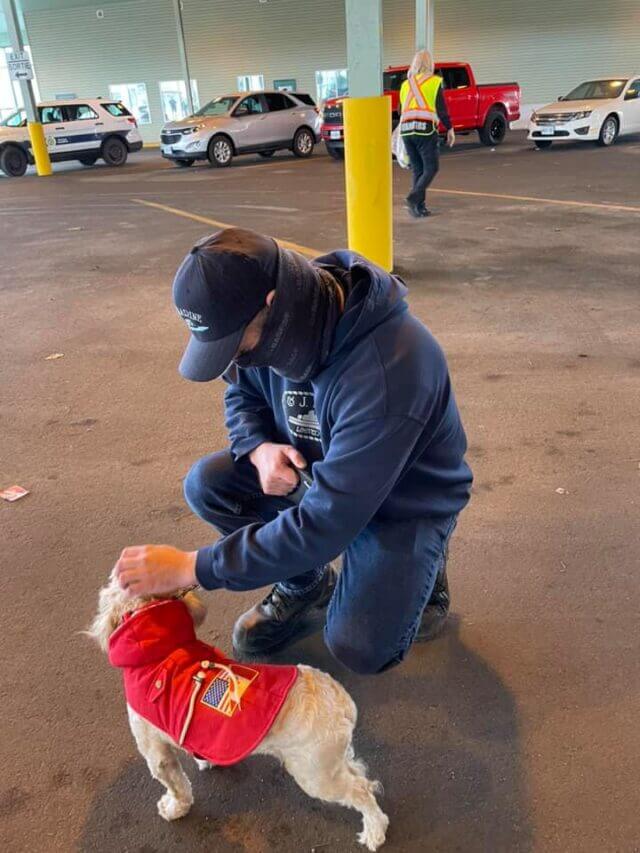 Miracle, who is around 12 to 18 months old, will now be living in Canada with his new forever family. His fluffy hair is starting to grow back after having been shaved down, but his face is still as fluffy and round as ever.
Miracle did not have a collar or tag on when he was found, and a microchip was not detected in a scan at an animal hospital.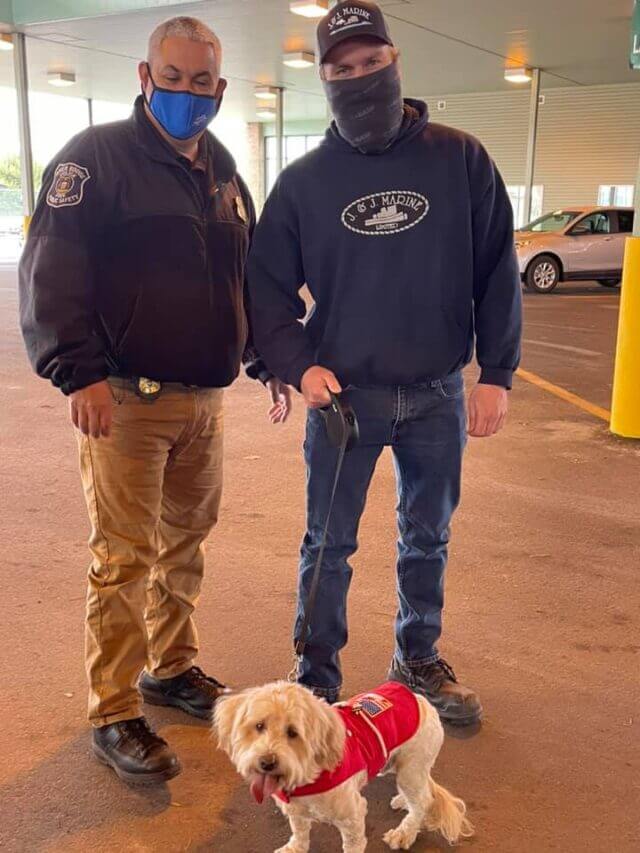 "Today the story came full circle," rescuers added on Facebook. "Today the little Miracle dog was placed into the hands of the hero who saved his life. That's right….this dog who defied all the odds will now live happily ever after with the man who saved his life. Miracle could not ask for a better or more ideal family to love him!"