A worker from the Dog Rescue Shelter of Mladenovac, Serbia, received a call about a mama dog and her puppies dying in a remote field. When the worker arrived, he realized the field was just too vast and locating the puppies would be difficult. But then, he saw a decrepit warehouse and his instincts told him to search there.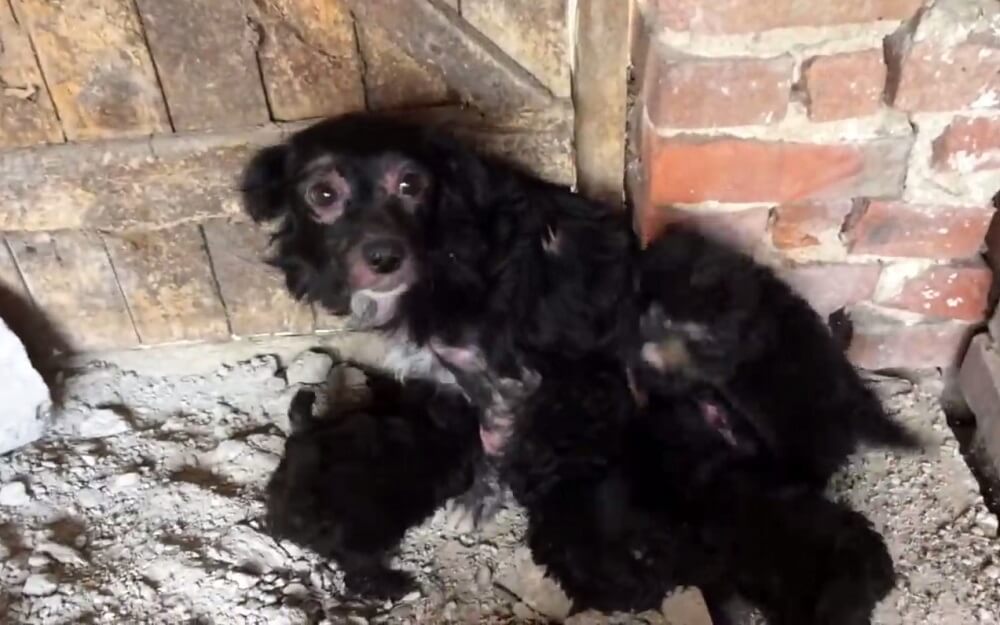 Sure enough, the man found a diseased mama dog and her sickly puppies in one corner of the warehouse that was filled with discarded sand and cement bags. It was evident that the furry family had been dumped there and had nothing to eat or drink for days.
The 2-year-old mama dog was so relieved to see the rescuer that she instantly let him handle all her puppies. She had tried her best to keep her babies alive for more than a month, but her health had worsened over the weeks and rendered her helpless.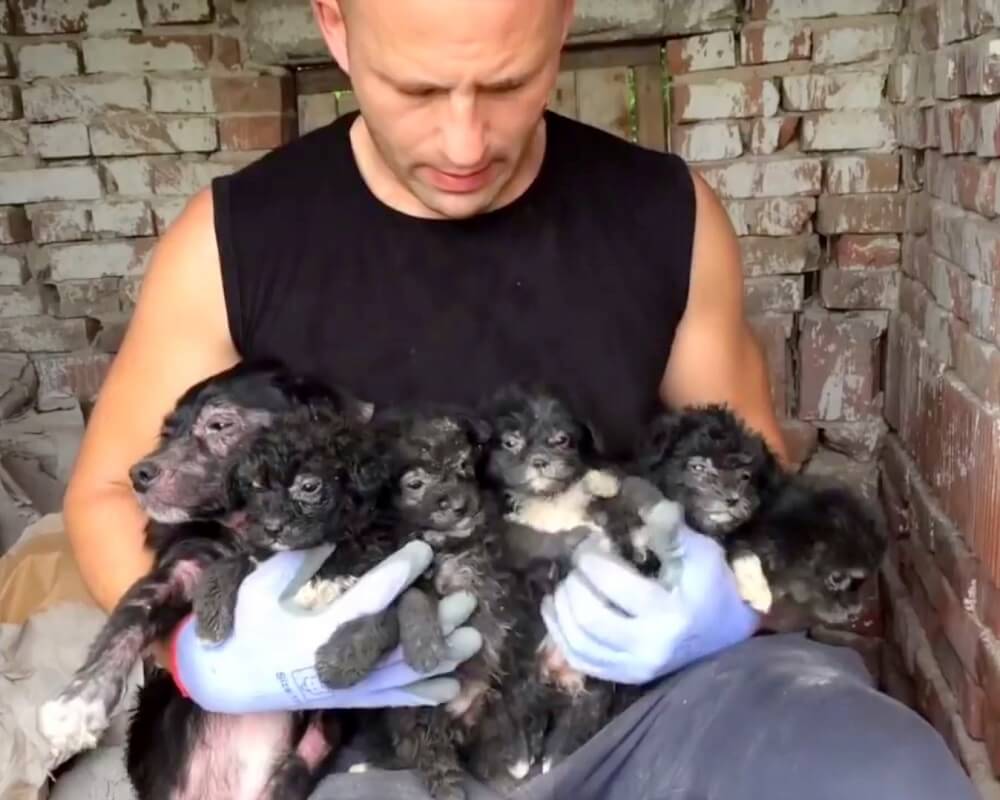 Upon examination, the man found that both the mama dog and her puppies were dealing with painful infections due to demodectic mange. After securing the mama dog and her 5 puppies, the rescuer took them to the shelter and gave them healing, medicated baths to remove the parasites. They will be rehabilitating with the shelter till they regain their health, and then be put up for adoption.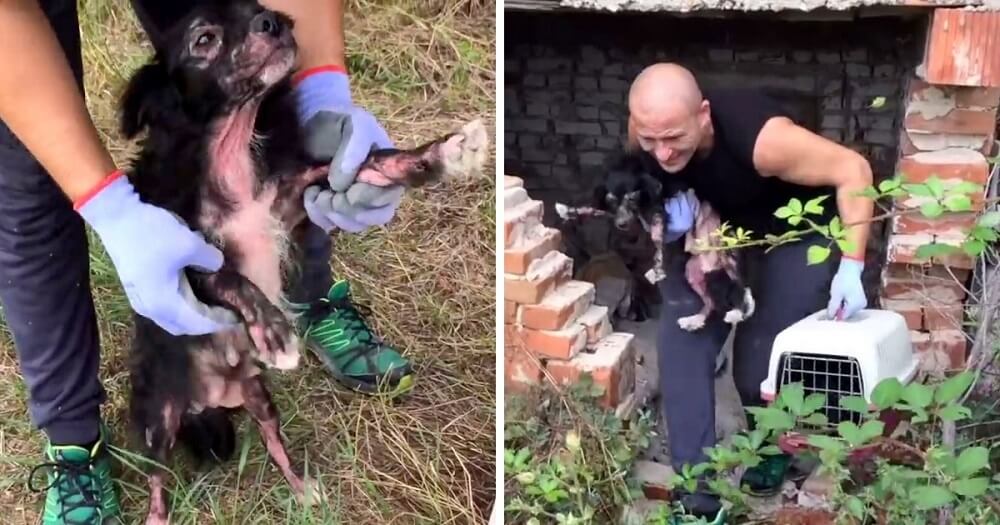 It's sad to see that this poor mama dog and her puppies suffered so much pain and injustice solely because of their heartless owner. We hope this adorable bunch recover well and find their homes soon!
Click the video below to watch how the man found the helpless doggie family amid ruins in the middle of nowhere!
Related Post: Lost Dog Interrupts Birthday Surprise Asking To Be Rescued
Please SHARE to pass on this story to a friend or family member: