A boater named Junior Cook was cruising by the tiny Canadian isle, near Cross Keys, Manitoba, when he heard noises coming from the uninhabited land. He returned the next day, as he was worried by the cries he heard. He could not believe his eyes when he say seven puppies running and crying on the island.
Concerned he contacted Norway House Animal Rescue, which responded immediately. The rescue is used to getting calls about dogs and cats in need. "This is not an isolated case and happens daily in Manitoba and all over the world," posts the rescue. The rescue works to transport abandoned animals to shelters to get them adopted.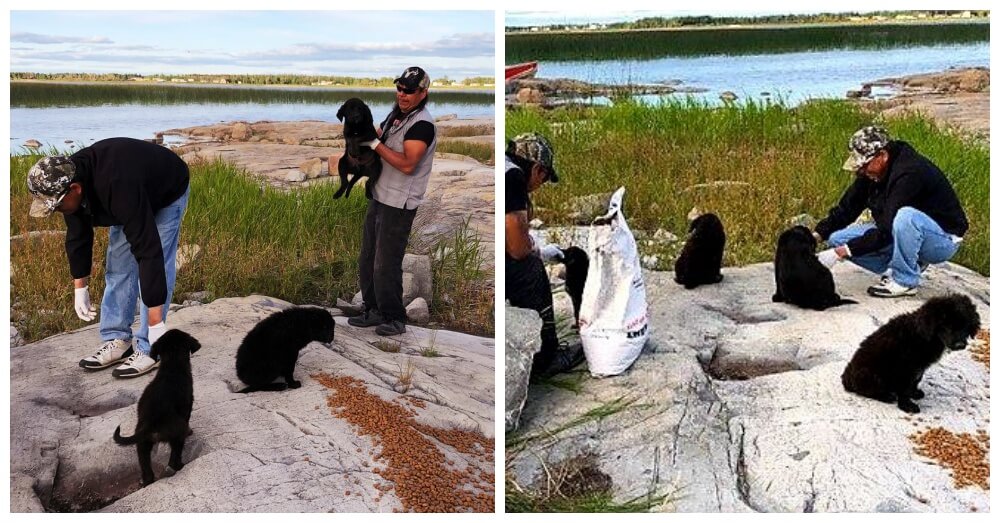 Deb Vandekerkhove, director of the rescue, told CBC, "He and his friend were out and it was getting dark already, and they heard some noises on the island. They took their binoculars and they couldn't see anything but some dark shadows, and they heard a bunch of crying. They thought originally it was wolves."
For the first several days, food was delivered to the puppies until a transport could be arranged.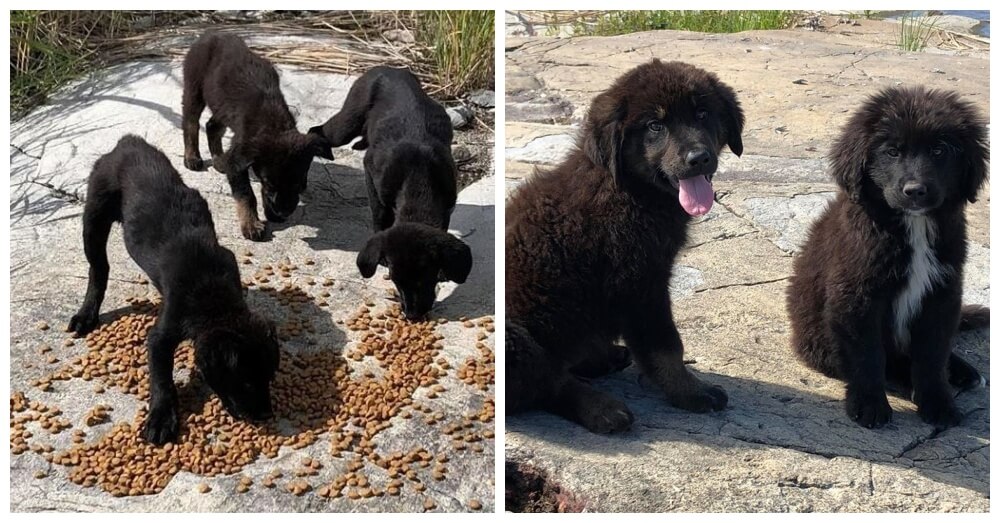 The rescue supplied the food and Cook brought it to the pups. The hungry dogs ate an entire large bag of food in one day. It was obvious they were starving and would come running every time they saw Cook's boat. Slowly, they started to warm up to people. "They're getting better with people now, which is a good thing because they were terrified of them when they first came."
The castaway puppies were finally rescued and took a 330-mile trip to Winnipeg, where they will be up for adoption.
"They will be the Gilligan's Island crew — four boys, three girls," Vandekerhove states. The puppies were named after characters on the popular 1960's TV show.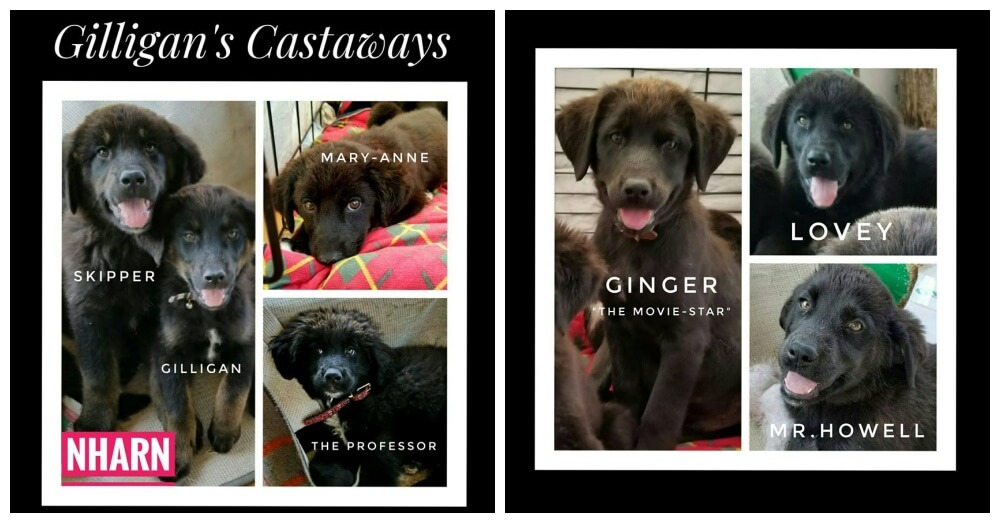 Of course it took a few days to see which personality each puppy had to match up a name. Skipper, Gilligan, Mary-Anne, The Professor, Ginger, Lovey, and Mr. Howell are all looking for their forever homes. "They are receiving medical treatment for lice, tapeworm and malnourishment at this time and will be place up for adoption when healthy," posted Winnipeg Pet Rescue. If you are interested in adopting one of these adorable puppies, you can contact Winnipeg Pet Rescue.
Norway House Animal Rescue is seeking justice for the abandoned puppies. They are asking the public for help in finding the heartless person that left the puppies on the island to die.
Watch the rescue in the video below.