Being patient can really pay off in the end. And no one is more patient than Charlize the Pit Bull mix. The 4-year-old pup spent 990 days at various shelters, 866 of which were at the Delaware SPCA. Luckily, this beautiful rescue dog didn't give up hope at any point in her journey.
Charlize's determination and kindness helped land her the perfect family in the end. Her new parents cannot believe she was up for adoption for so long because she really is the perfect dog for them. It looks like good things come to those who wait.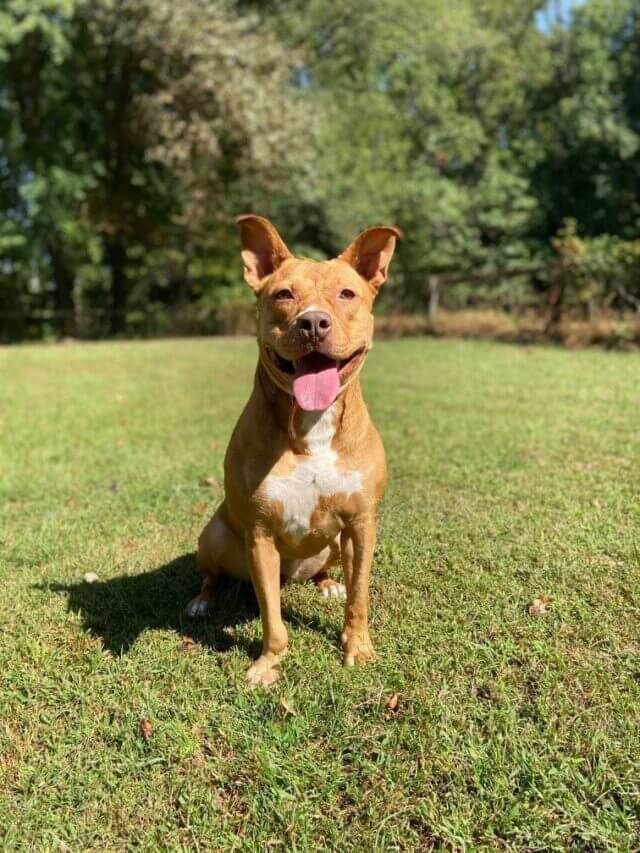 Charlize's Journey to Happiness
After spending about five months at a different rescue, Charlize was transferred to the Delaware SPCA. The shelter staff had no idea why she didn't get adopted right away. She was sweet, energetic, and happy. While they admitted that she had too much energy for some dogs and small children, they thought she was one of the sweetest dogs they've met.
For nearly 3 years, Charlize waited. Over time, it was clear that being in a kennel so often was stressing her out. The shelter tried advertising her as much as they could to help her find her forever family. But as it turns out, her perfect humans came to her by chance. Anna and Matthew saw Charlize's photo online and fell in love.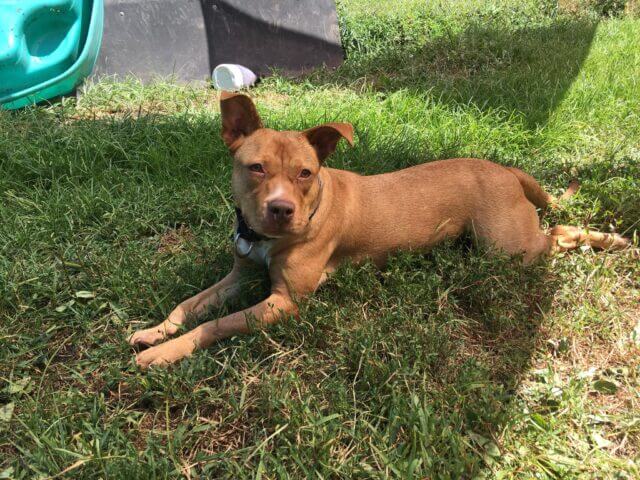 "We weren't aware of how long she had been in the shelter until we met her and honestly couldn't figure it out. She was such a sweetie the whole time we were there meeting her," said Anna. "And now, seeing how excited she is to be home and with people loving her makes us so happy."
A Happy Ending for a Dog in Need
Anna and Matthew recently purchased their first house after Matthew returned from deployment. They realized that the only thing their home was missing was a four-legged family member. They wanted a dog who could enjoy outdoor adventures with them, and Charlize fit that description perfectly. So, the couple quickly adopted her. They love her for her personality, not her emotional past.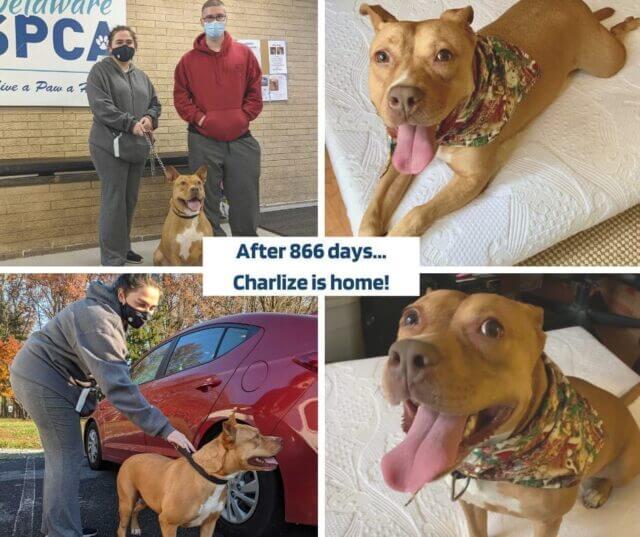 Charlize seems to already be comfortable in her new home. She acts like she has known her humans her whole life, and she has already been sleeping beside them at night.
"I am happy that she seems to trust us already. It's like we have known her much longer than we have," said Anna.
The shelter has celebrated a lot of success along with Charlize's adoption. They recently shared a lengthy post congratulating nearly 40 shelter dogs that found families. Of course, the most exciting adoption story was Charlize's because she was their longest resident. Now, the sweet rescue dog is finally ready to live life to the fullest!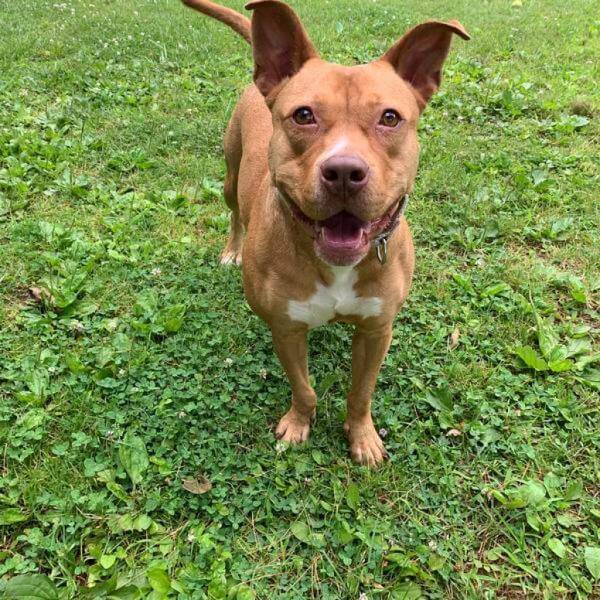 Please SHARE to pass on this story to a friend or family member.