As dog lovers, we see the beauty in every dog.
Sadly, there are sometimes we have to look a little harder when a dog has lived a life of maltreatment and cruelty. But even when those dogs are scabbed, matted, and starving, we see the magic that is the dog.
With the love, patience, and devotion of animal rescue workers and volunteers, these dogs of lost beauty find their canine good looks again. And once they've been restored, these gorgeous hounds go on to find their forever homes.
To celebrate the importance of animal rescue, Greater Good Charities and Wahl have sponsored the Dirty Dogs Contest for the past nine years. The aim of the contest is to highlight the significance grooming can make for dogs in need.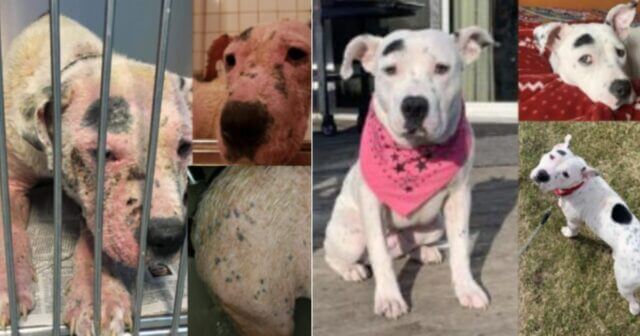 Shelters across the nation were encouraged to submit photos and the stories behind some of the most dramatic makeovers grooming brought about for the matted and dirty dogs that would up in their care. The top ten transformations were presented for a public vote.
And the Winner is…
The votes have been tallied and the top prize for America's Top Shelter Dog Makeover 2020 has been awarded to a pup named Scruffy!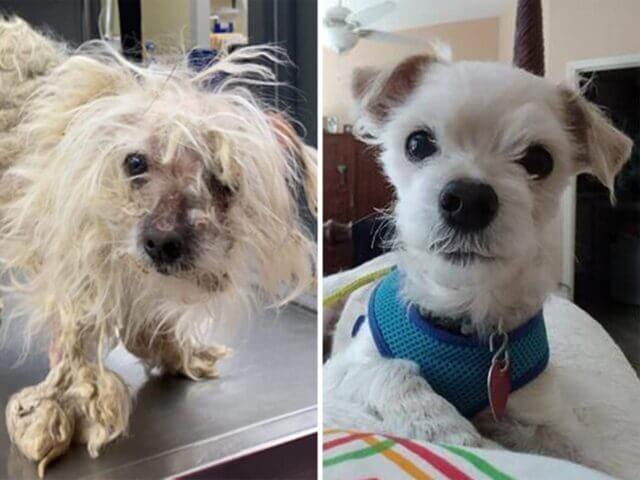 Lost Fantasy Rescue shared, "Scruffy was found abandoned on the side of the road & picked up by a passing driver who called us." The rescue knew a matted dog would soon be dropped off, but who arrived was a nightmare of old, dirty fur. "Once he was being shaved the extent of his neglect became apparent as a harness was found inside the fur as well as sticks & other debris."
Though he experienced neglect, Scruffy has gone on to his forever home where he's happy and thriving. Sarah Dutton, Founder and Program Executor of Lost Fantasy Rescue in Ceres, VA, reported, "Scruffy has earned the nickname Mr. Meet & Greet, as he's well-known and adored in the apartment complex where he now lives with his mom."
"People will often overlook a matted dog because they don't have the same appeal as a neat and clean animal, but once groomed, these dogs shine."
As the first-place recipient, Scruffy received a $5,000 grant for Lost Fantasy Rescue.
Second Place Winner – $2,000 Grant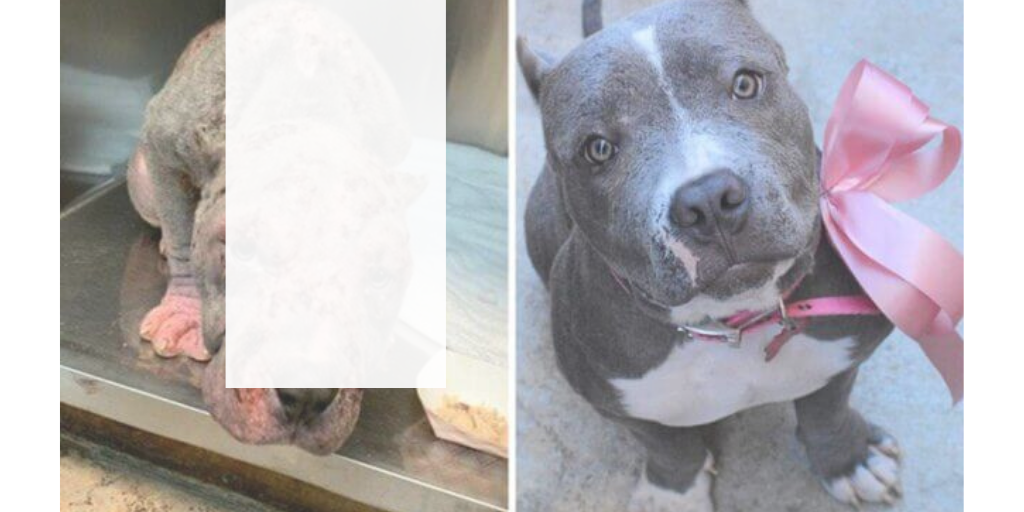 From The Little Red Dog, Inc. in Lake Forest, CA, Florence took 2nd place for 2020's Top Shelter Dog Makeover. "Left tied up outside a rural shelter", this sweet puppy was suffering from the pain of severe mange. "We got her medical treatment, put her into a foster and nursed her back to health. We had to rotate between medicated baths and Wahl oatmeal shampoo to help her poor skin."
Third Place Winner – $1,000 Grant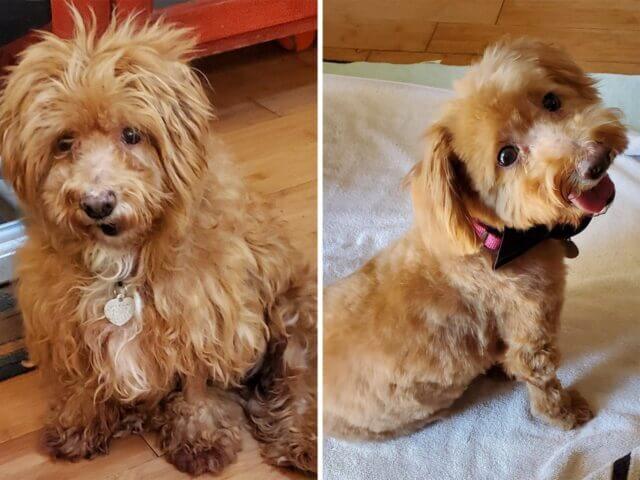 Meet Patterson, rescued by Cocker Spaniel Rescue of Austin in Texas. When Patterson came to the shelter, "his jaw was broken in several places and was hanging at an ungodly angle." His road back to health was rough as eating with "no teeth and a dragging jaw make for a messy eater!"
With 2020 being so difficult, Steven Yde, division vice president for Wahl explained, "Dogs have been an invaluable comfort to so many people this year, especially with thousands of people adopting a new furry family member.
But, "there are still millions of dogs looking for a home."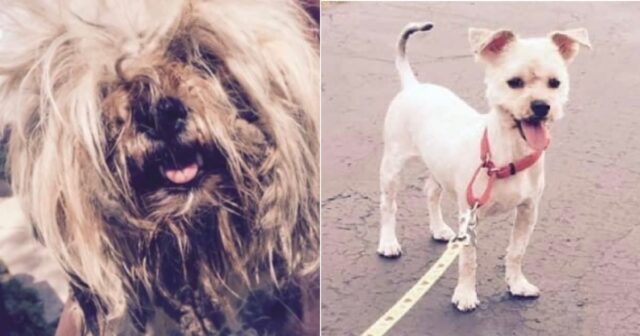 Let's spread the message on the importance of animal rescue and help more people find the beauty in dogs so all the pups find homes!
Visit dirtydogsgallery.com to see more of the contestants!
Please SHARE to pass on this story to a friend or family member.