Times are tough for many families, and many folks are trying their best to make ends meet. However, if pet owners ever need help feeding their animals, there are always resources, shelters, and programs set up to help. The folks at Jamie's Animal Rescue in Houston, Texas are sharing a story about a dog who was adopted out of a shelter in 2019.
At the time, a plump Heeler named Shortly was adopted out to a family. At that time, he weighed in at 40 pounds. A little over a year later, the same dog came back to the same shelter but he only weighed 18 pounds. The slow and steady process of wasting away took time, but the dog, now named Roland, could barely stand on his own.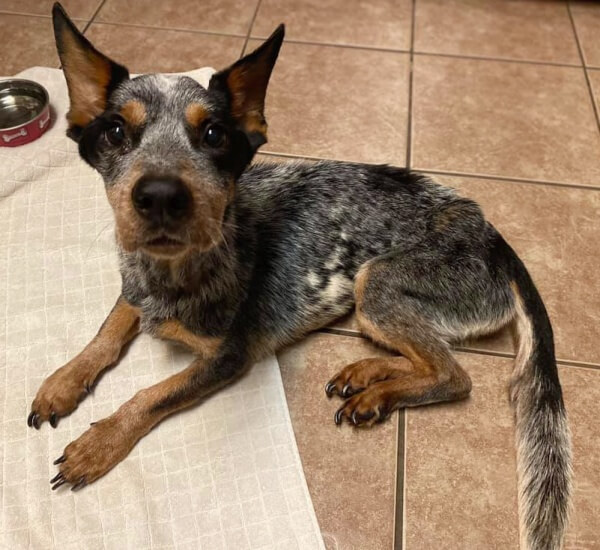 "They watched his body deteriorate for week after week, knowing the situation wasn't going to suddenly improve," Jamie's Animal Rescue shared on Facebook. "They could have done something sooner instead of letting him get to this point."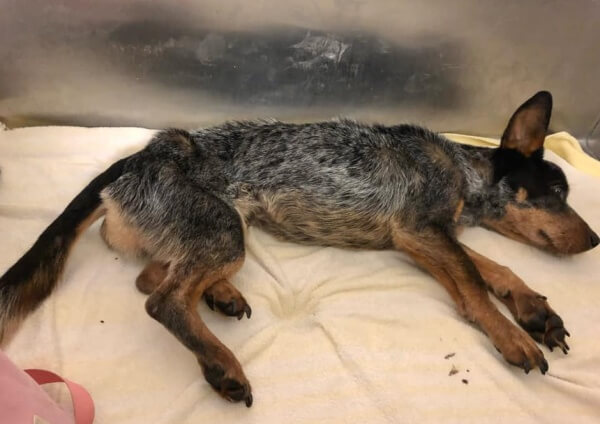 The family said they had no money to buy food for the dog but they could have reached out for help. Roland continues to wag his tail despite all he has been through. The rescue folks plan to put him on a "strict regimen" so as not to shock his delicate system. He has a body condition score of 1, and they need to slowly re-introduce food. He is surrounded by love now and is getting the best care possible.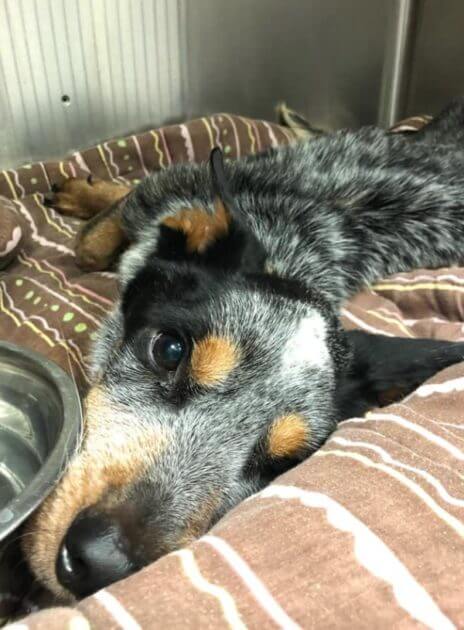 I Love My Dog reminds our readers to get in touch with local animal control or a local rescue if you can no longer care for your pets. We wish you all the best in recovery, Roland.
Please 'SHARE' to pass on this story to a friend or family member