The deadly California fires weren't only horrific for the people who witnessed them, but homeless animals were affected too. Many shelter dogs had to relocate during this time. Sadly, this made it even harder for some of them to find homes. A loving Pit Bull named Big Head is one of the many dogs who had to be moved amid the wildfires, but he's still struggling to find a home.
Animal rescue advocates are praying that the power of social media can help this sweet older dog find a home as soon as possible. After all, how could anyone say no to his cute face?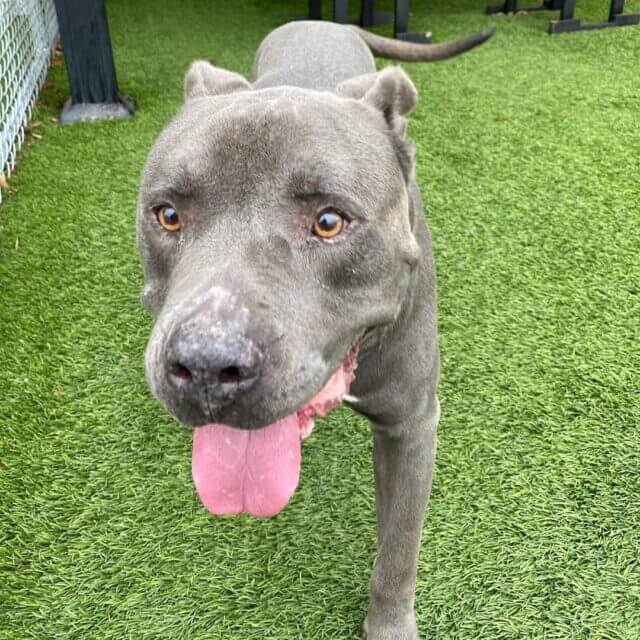 Meet Big Head!
Big Head arrived at the Carson Animal Care Center in California in September 2020. He is estimated to be around 7 years old, so he's technically a senior. But he clearly has so much life left in him. He has even become a fan-favorite among the shelter staff.
Volunteers often call Big Head a "sweet and adorable" dog. He always has so much love to give. Even so, he has been at the shelter for three months now because he keeps getting overlooked.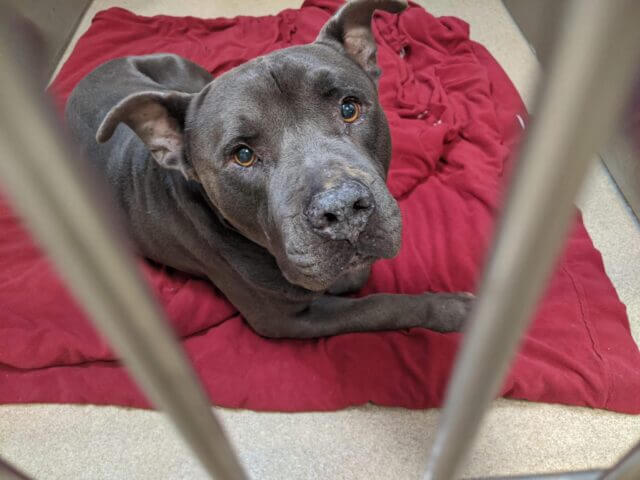 Due to overcrowded shelters, Pit Bull breeds like Big Head are often euthanized to make more space. Poor Big Head had to be transferred to this shelter to save him during the wildfires, but it also created more obstacles for him. This sweet boy needs someone to adopt or foster him in order to save his life.
Help Him Find a Forever Home!
Saving Carson Shelter Dogs has used Facebook as a tool to help Big Head get adopted. They've shared a series of adorable photos and videos of him to help spread the word. In the videos, he seems calm and gentle, even when other dogs are barking around him. The organization fears that if someone doesn't come to save him soon, he won't get a chance to live a long, happy life.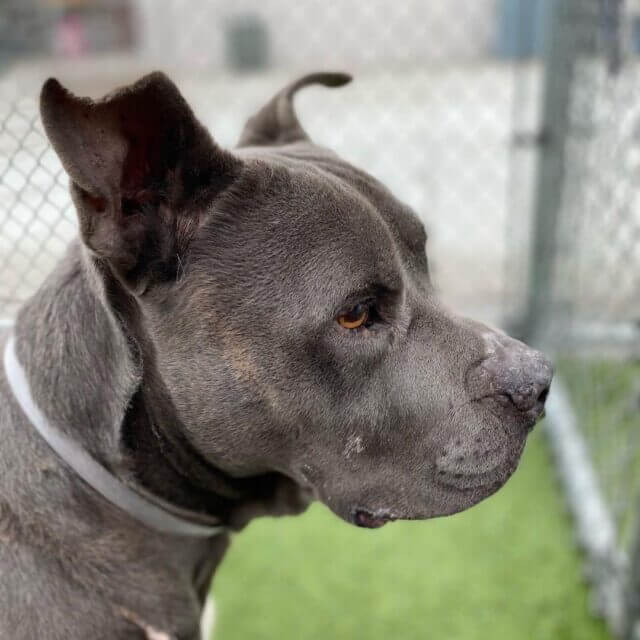 Unfortunately, the shelter is currently closed to the public, but those interested in adopting can schedule an appointment to meet Big Head. If you're interested in adopting this good boy, email [email protected] or call (310) 523-9566. Additionally, if you live in Los Angeles, Orange County, San Bernardino, or Riverside County, you can apply to foster Big Head or another dog at carsonfosters.com.
There are many dogs out there who don't find their forever families due to overcrowded shelters. Please don't let Big Head be one of them. Even if you're unable to foster or adopt, please spread the word so he can have his happily ever after!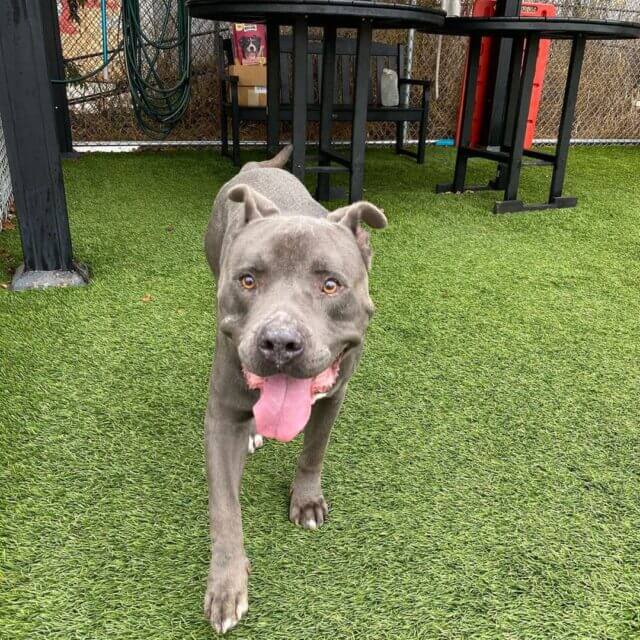 Please SHARE to pass on this story to a friend or family member.