Tico the singing parrot wowed audiences with his rendition of "Knockin' On Heaven's Door" by Guns N' Roses, accompanied by his friend Frank Maglio on lead guitar and guest Lisa Rott on rhythm. The trio sat together in a living room, with Tico perched on a table center stage, surrounded by lights that accentuated his bright yellow head and green body.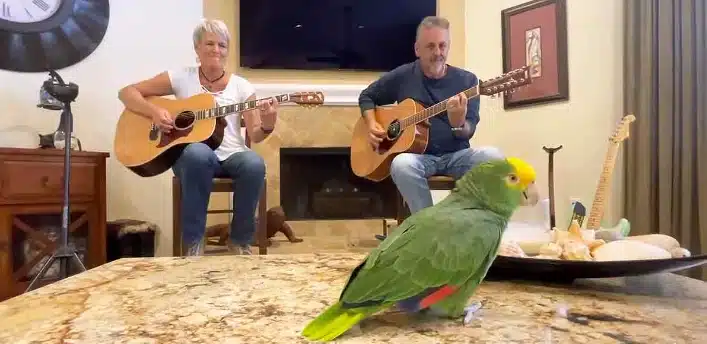 The performance was well-rehearsed, and Tico was fully prepared. As soon as Frank and Lisa started strumming their guitars, Tico began to sing without ever turning around to look at his fellow musicians. He looked ahead as if he was performing to a crowd of fans.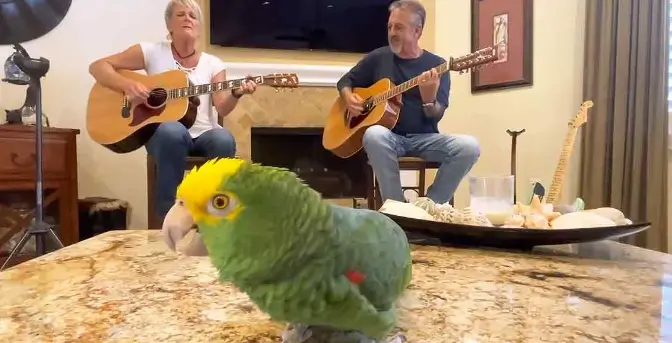 Lisa added her voice to the mix, and Tico lovingly whistled along with her. Their voices blended harmoniously with Frank's expert guitar plucking. As the song reached its chorus, Tico bobbed his head and sang with enthusiasm.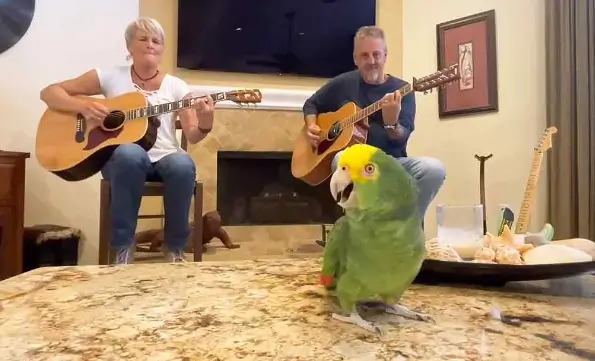 Tico's grand finale was a stunning display of sustained notes that he delivered from the table's edge. Frank and Lisa smiled at the song's end and turned to each other, both impressed by Tico's incredible performance.