Pets are part of the family, even if they're not dogs or cats. A family in Decatur, Georgia recently faced homelessness after the dad lost his job, and their rent suddenly increased. In addition to six humans, the family also has a pet rabbit named Goldie who has brought them lots of comfort over the years.
Many homeless shelters don't allow pets of any kind, so the family was faced with a tough decision. Cory Coleman knew his family couldn't part ways with their beloved bunny, so he volunteered to sleep outside with Goldie while his wife, Shonvenelle, and four daughters stayed inside.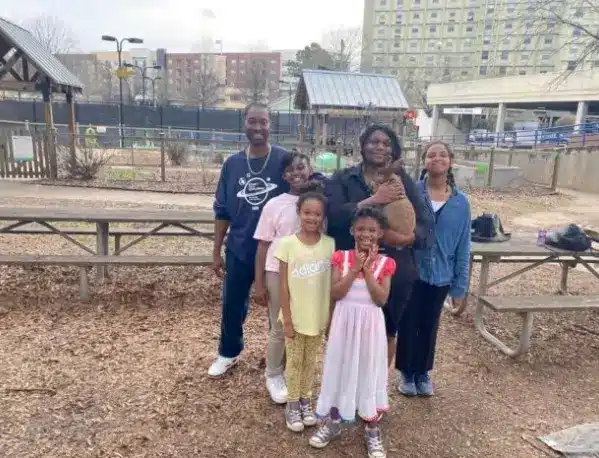 Man and Rabbit Sleep Outside
Cory and Goldie slept outside for over a month, moving between benches and public transportation stations. Some nights grew frigid, so Cory and his furry friend had to snuggle together for warmth. Cory's actions prove how dedicated he is to keeping his whole family together, including the bunny.
"I was not going to let her get away that easy, not this rabbit," Cory said.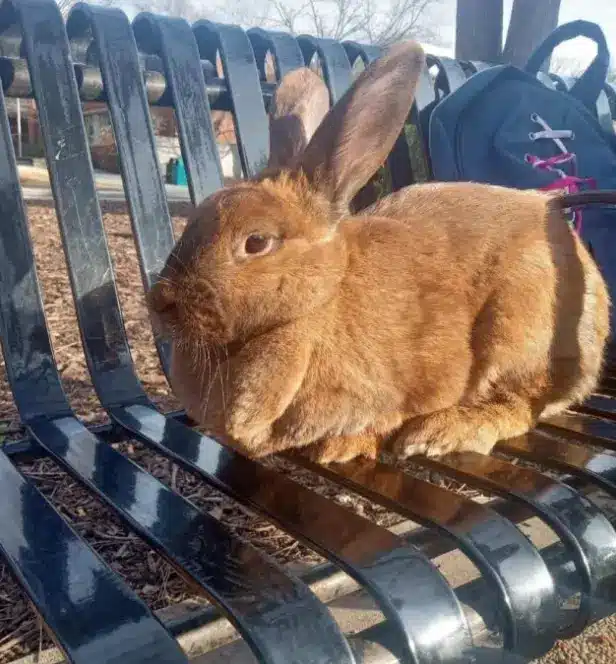 Gregory White, the director of the Decatur Recreation Center, noticed Cory trying to bring Goldie into a warming center one day. White knew animals weren't allowed, but he wanted to help the dedicated father. So, he offered to temporarily care for the rabbit.
White took the rabbit home so Cory could stay at the homeless shelter with his family, but he never intended to care for Goldie long-term. So, he researched local rabbit rescues in hopes that someone would be able to help. Luckily, Georgia House Rabbit Society was happy to house Goldie.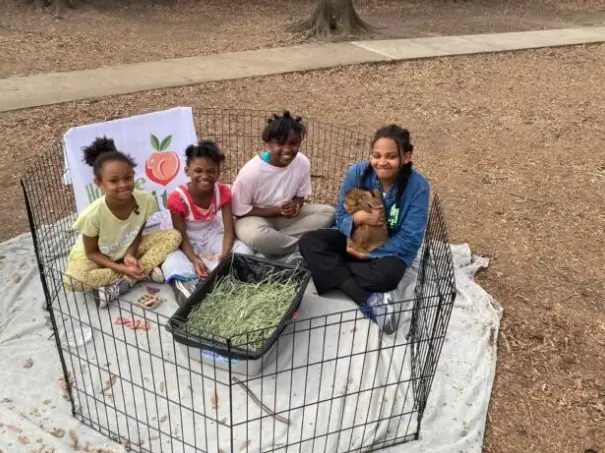 Hope for the Family
Georgia House Rabbit Society is providing a space for Goldie and giving her necessary medical attention until the family can find a pet-friendly place to stay. They spayed her, trimmed her nails, and removed a growth from her body. So, Goldie is now feeling better than ever!
The organization helped promote a GoFundMe for the family, which has raised almost $60,000 so far to help them get back on their feet. Goldie will return to her family as soon as they find somewhere to stay where she's allowed. When her family is ready to bring her home, the rescue will give them several months of rabbit supplies.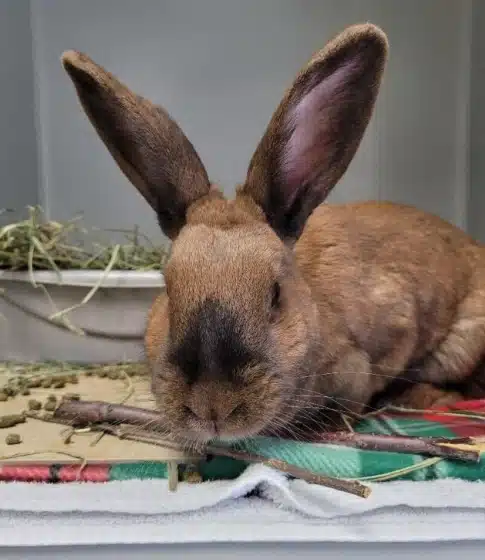 Now that the family's story has gone viral, Waffle House offered a job to Shonvenelle, and Cory has a promising job lead. The family is currently staying at a hotel, but they're saving up the money to find an animal-friendly apartment so they can live with Goldie again. For now, everyone in the family is safe, including Goldie, and that's what matters most. >>… RELATED POST: Orphaned Pup Would Rather Be Homeless Than Have Man Touch Him