Enjoying a thunderstorm can be a relaxing experience, especially when you are safe and dry indoors. This heartwarming video captures the simple pleasure of watching the rain while snuggled up with your furry companion. Amy Purdy, an acclaimed author, athlete, and motivational speaker, films her husband and their Golden Retriever as they soak up the soothing sounds of the raindrops.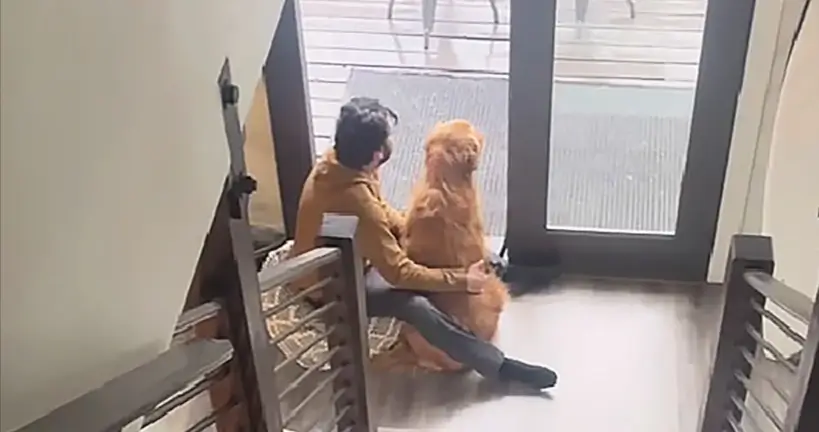 In the short, seven-second clip, the man and his dog are transfixed by the storm outside. They stand by the porch, matching in color with the man's sweatshirt mirroring his furry companion's coat. The wooden panels provide a lovely background for the rain's rhythmic patter.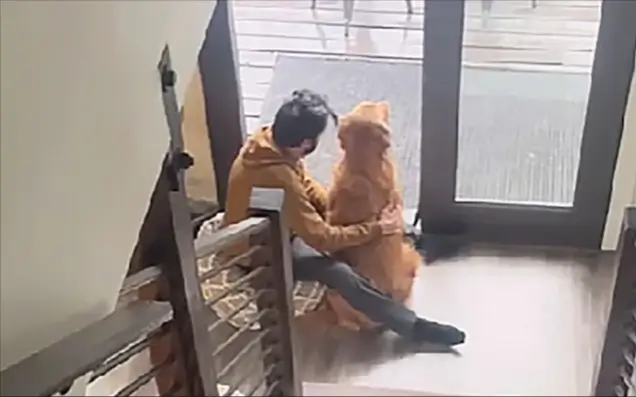 Without uttering a word, the duo is content to watch the storm together, with the man lightly scratching his dog's back as they share this serene moment. This video is a beautiful reminder to take a break from the hustle and bustle of daily life and savor the small things with your beloved pet by your side.