Bruce and Jen were on vacation in Macedonia enjoying themselves when they came across a little one who stole their attention. Limping outside of the only restaurant in town, this sweet stray needed help in the worst way. It was after midnight, so the couple encouraged the boy to follow them home. They were complete strangers to him, but Chachi needed their help.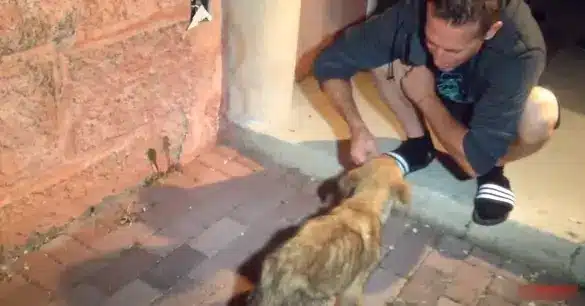 The sickly looking dog followed them into their yard, and they knew right then and there he had to be a part of their lives. They would make him as comfortable there as possible while scheduling a vet to come take a look at the dog. The vet gave Chachi all of his vaccines, a microchip, and even a puppy passport!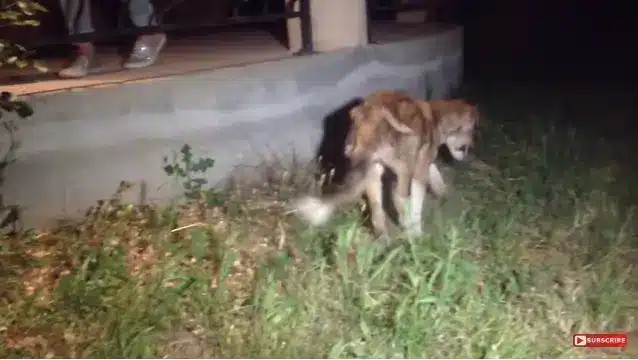 Bruce and Jen had started the process of transporting the dog back home with them, but that's when they learned Chachi was too sick to fly. Luckily, Jen's mom and dad decided to stay a few extra days and said they wouldn't leave without him!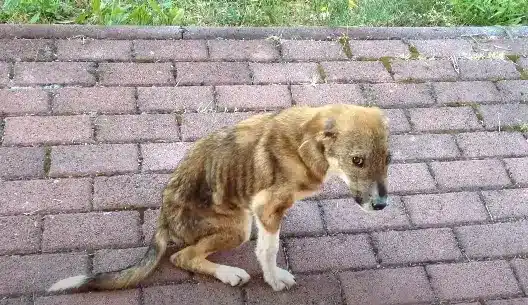 A few days before the parents were ready to come home, they were able to place Chachi on a flight! The pup arrived to his new forever home to meet his new doggy brother, and Bruce and Jen never looked back. Amazing! 🙂
Please SHARE to pass on this story to a friend or family member: