Love Furry Friends, a rescue group, came across a street dog named Zhuzha with a swollen belly, struggling to walk. The rescuers knew that the dog needed immediate medical attention. The rescuers asked a passerby about Zhuzha, who confirmed that the dog had been spayed and could not be pregnant.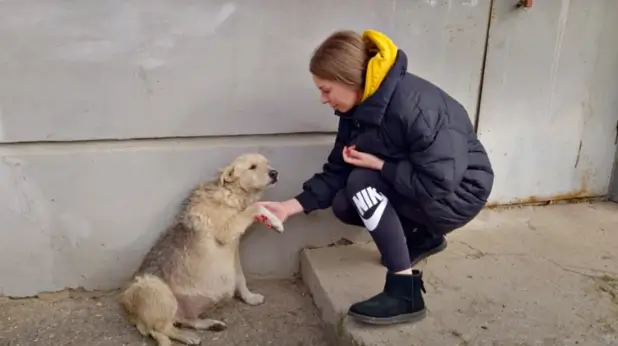 Zhuzha had a tag on her ear, which confirmed that she had been fixed through the city's spay/neuter program. Despite this, her belly remained enlarged, and she appeared to be in distress, looking at her rescuers with pleading eyes.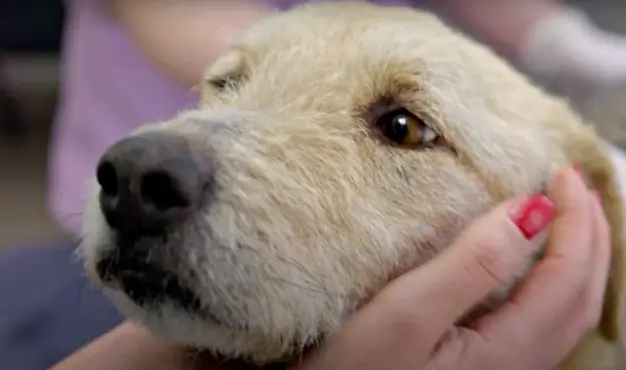 The rescue group took Zhuzha to a veterinarian, who diagnosed her with a heart condition that caused fluid to accumulate in her abdomen, leading to her swollen belly. The vet immediately drained her belly, and Zhuzha's condition improved drastically.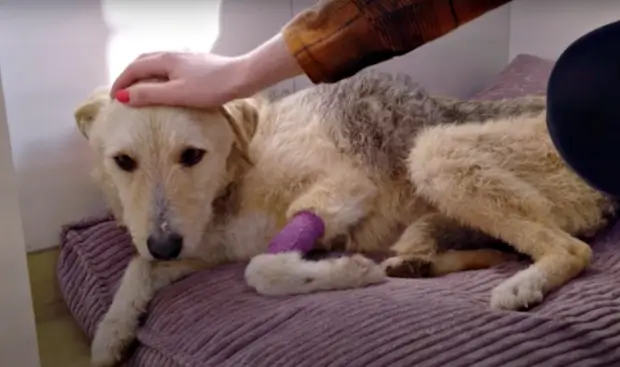 Days later, the woman who rescued Zhuzha visited her and spent some quality time with her. Zhuzha was happy and even enjoyed some treats. Currently, she awaits a loving and caring forever home.
Love Furry Friends rescued Zhuzha and helped her get the medical attention she needed. The rescue group's actions helped to save Zhuzha's life and provide her with a chance at a better future. >>… RELATED POST: Man Picks Up Stray Dog On Bridge, Tosses Him Into Cold Lake, & Smiles For Camera
Please 'SHARE' to pass on this story to a friend or family member