Social media has helped reunite lost pets and find forever homes for dogs in shelters, but there are also disturbed people who use social media to share violence against animals. One such person is a man in his late twenties who brazenly posted a dog abuse video online. The man is seen standing near a lake after dark with two stray dogs. Without warning, he picks one of the dogs up, throws him into the lake, and looks to see that he is being filmed. Suddenly, he giggles and puts on a big smile as if he is proud of the abuse.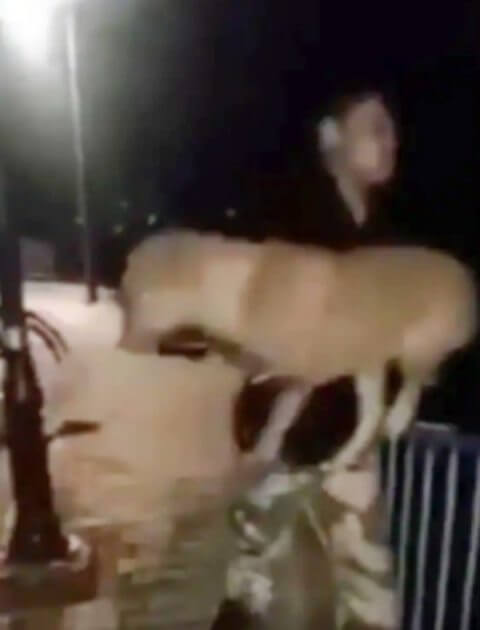 "This just hurts your gut. Incident from Bhopal, MP where a man just picks a stray that's trusting him and throws it down into the lake,"@Sharanyashettyy posted on Twitter with the sickening video.
According to a Hindustan Times report, the man is believed to be Salman Khan, a resident of Tila Jamalpura area in Bhopal city in India. It is reported Khan has a history of violence towards animals.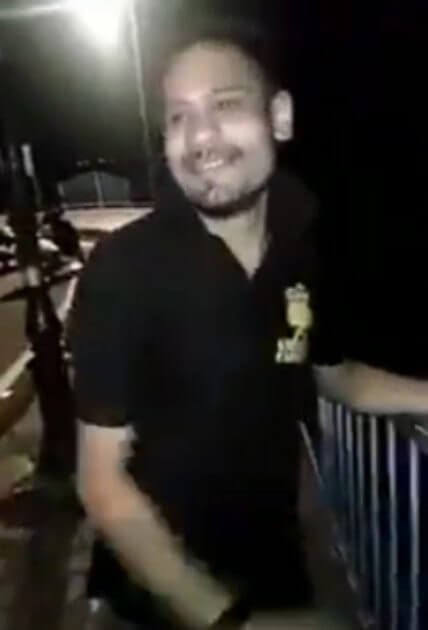 Bhopal deputy inspector general (DIG) of police Irshad Wali shared, "In the viral video the man was seen throwing a street dog in the upper lake and smiling. Police identified the man as Salman Khan who works in a photo studio."
Thankfully, he was arrested while hiding out at a friend's home. Under the Indian Penal Code, he was arrested on charges of mischief by killing or maiming any animal. As of this writing, there is no official word on the status of the dog thrown into the lake. The actual video of the accused throwing the dog into the lake can be seen below.
Warning: Please use caution when viewing the contents of this animal abuse video.
H/T: India.com
Please 'SHARE' to pass on this story to a friend or family member