A woman, who works for the Regional Animal Protection Society, was driving along a stretch of blueberry fields. Out of the corner of her eye, she spotted a black blob. She was unsure whether it was a garbage bag or an animal so she stopped to investigate.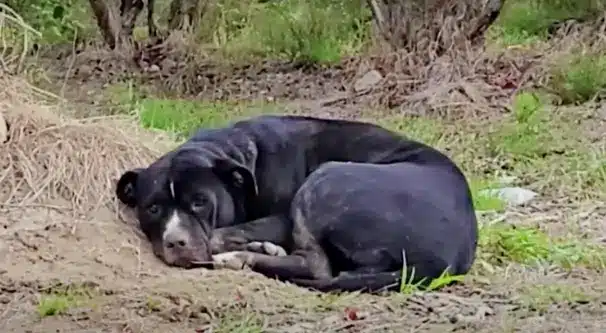 When she approached she saw a dog that was too weak to move. The Pit Bull just lay there, unresponsive to the woman's voice. Once the woman got closer, the dog tried to get away, unsure of the woman's intentions. The Pittie stood up and slowly ran away and that's when her injury was obvious. Her leg appeared broken and the dog could only hobble across the field.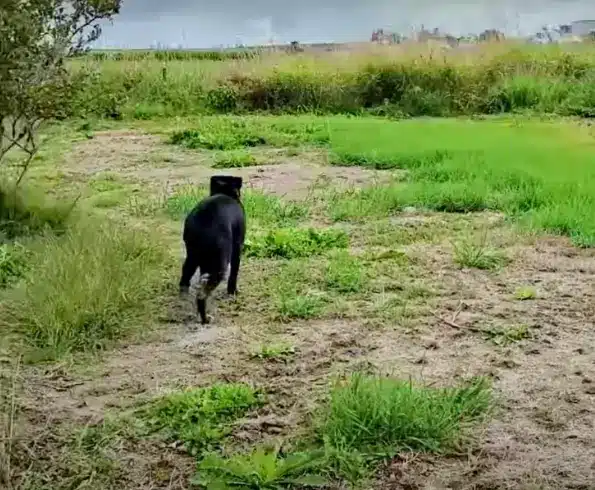 The dog eventually grew tired and the woman, who made a lead out of her fanny pack strap, was able to place it around the poor pup. The dog was finally safe. The woman loaded her into a van and brought her to the clinic. There, the pup received immediate medical care and earned her new name, Blueberry.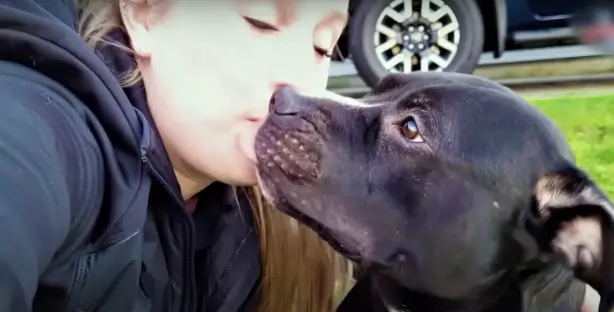 What follows is a heartwarming journey toward healing and happiness. We are so relieved Blueberry was found and is now living her best doggy life!
Please 'SHARE' to pass on this story to a friend or family member