Belle, a traumatized Husky, and Winston, a blind Chihuahua, were found wandering through a blizzard. Belle wore a cowbell around her neck, serving as Winston's guide dog, so he could follow her lead and know where she was at all times.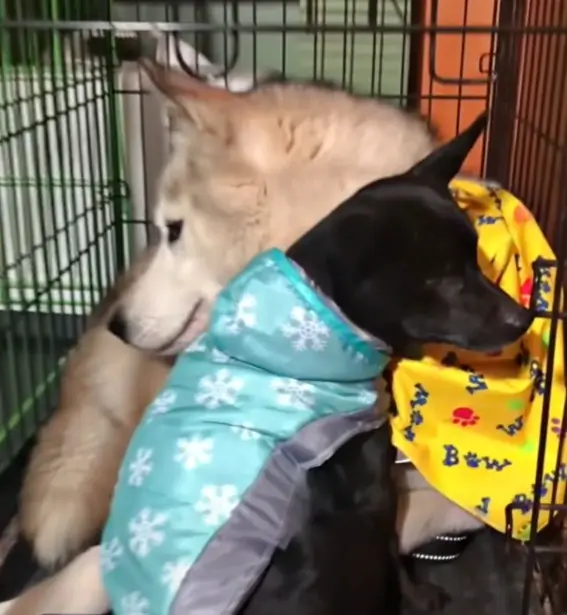 The dogs ended up at animal control several times before the blizzard, with their owners not claiming them the last time. However, their luck turned around when they found a new foster mom, Stephanie, who quickly learned that Belle didn't trust humans and would snarl when approached.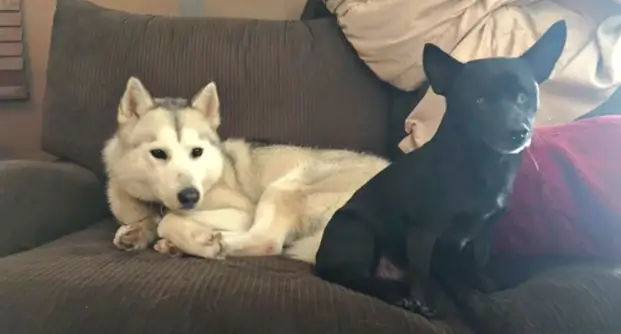 Stephanie gave Belle space and time to come around and eventually won her trust with hard work and patience. Belle's adoption became official, and so did Winston's.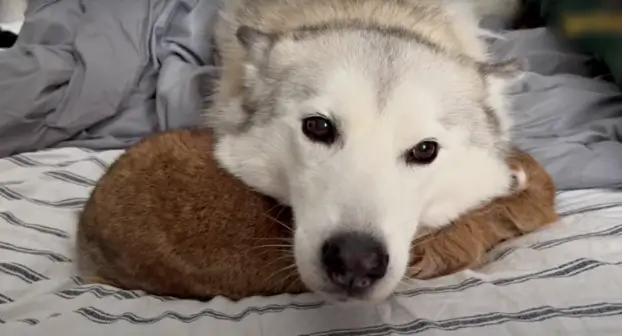 Belle's nurturing side extends beyond her care for Winston. The family also fosters bunnies and kittens, and Belle loves to claim them as her own. When Stephanie tries to pick them up and take them away from her, Belle lays on top of them gently, showing her love and care.
If you want to see Belle's amazing personality for yourself, check out the video below. She is truly one-of-a-kind! >>… RELATED POST: Golden Retriever Puppy Is A Guide Dog For His Blind Big Brother
Please 'SHARE' to pass on this story to a friend or family member