Meet Boomer and Bella, two adorable Golden Retrievers who have captured the hearts of more than thirty thousand fans on their YouTube channel and Instagram page. These two happy dogs love to smile, and their fans can't get enough of their infectious joy!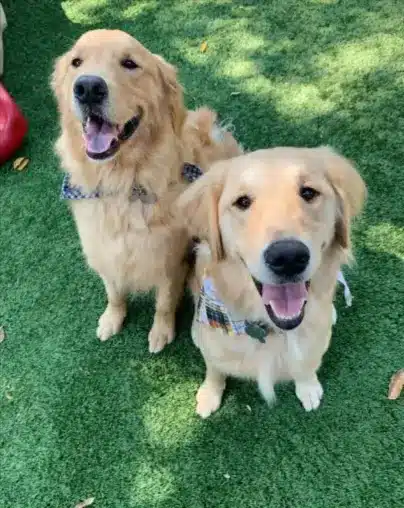 Boomer and Bella have been inseparable since the day their parents brought baby Bella home to meet her one-and-a-half-year-old big brother, Boomer. Their parents caught the moment on camera and shared the two-minute clip on YouTube, which has now been viewed more than sixteen million times. It's clear that people love cute dog videos, especially when they feature these golden siblings!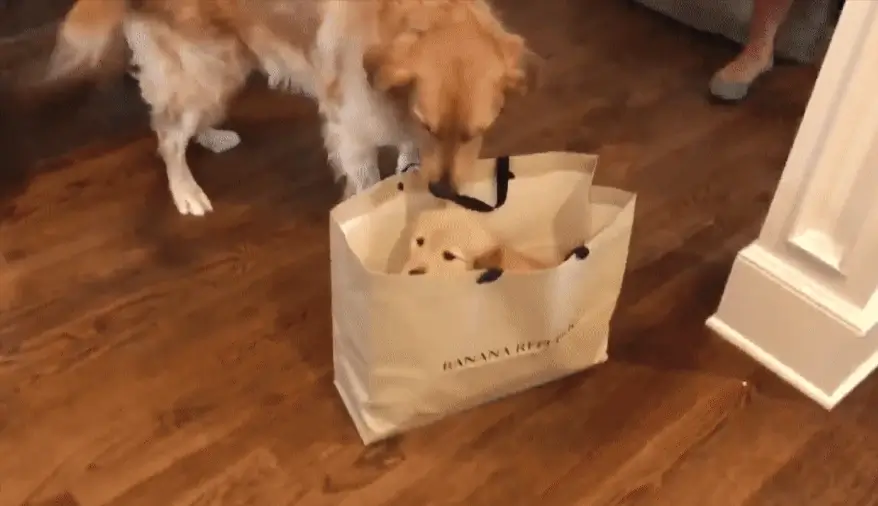 The meeting between Boomer and Bella was a surprise, and their mom slipped Bella into a bag while their dad tried to distract Boomer. Although Boomer knew something was going on, he patiently waited and was overjoyed when his mom revealed his new baby sister. Since then, the two have been inseparable and have formed a beautiful bond.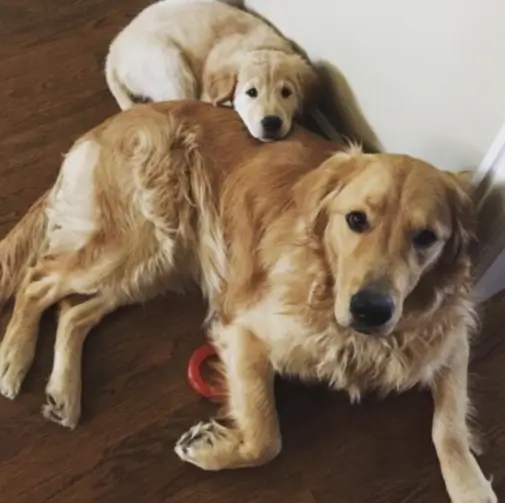 While some might say it was love at first sight, it was love at first sniff for Boomer and Bella. They do everything together, from napping to playing in the yard, dressing up in costumes, and making messes. They truly are the happiest pair of Goldens you'll ever see!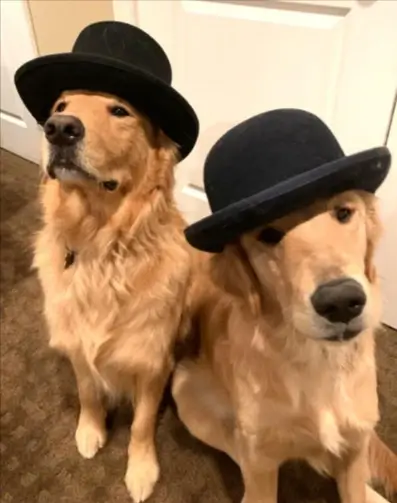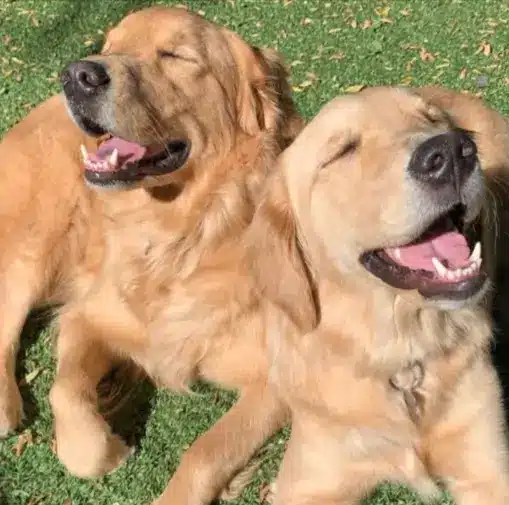 If you want to keep up with Boomer and Bella, be sure to follow them on YouTube and Instagram for more adorable videos and photos of these two precious pups.