Two women stumbled upon a shocking scene while driving down a rural road – a purebred German Shepherd lying in agony, unable to move for two long days. The injured dog, named Davis, was left for dead by his owner who neglected to provide him with the necessary veterinary care.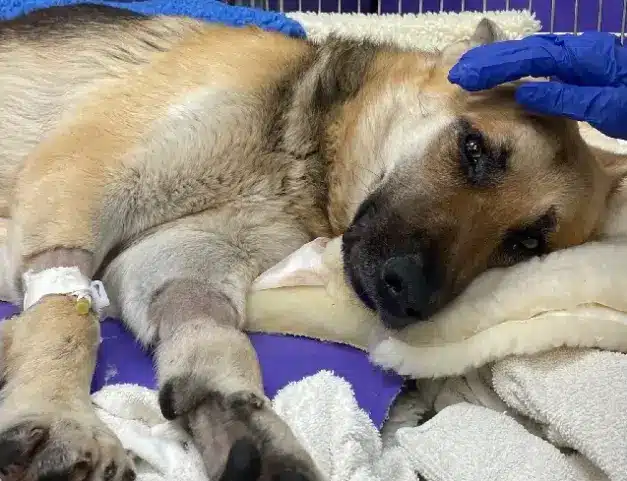 Casey from Delta Humane Society of Louisiana was alerted about the situation and rescued Davis by flashlight, taking him to see a veterinarian the next day. X-rays showed that he had fractures in three places and needed spinal surgery which would cost a significant amount of money. Fortunately, animal lovers from all over came together in support and generously donated $6,000 over a single weekend, covering his medical expenses.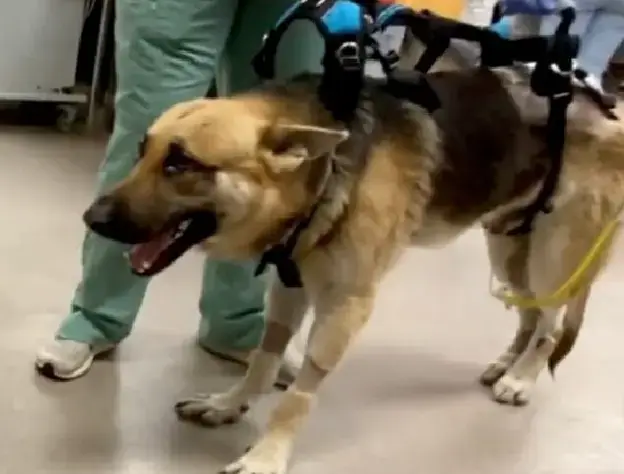 Specialists from LSU Veterinary School in Baton Rouge performed an eight-hour surgery on Davis to repair his spine, allowing him to finally move after ten days. Though his recovery is far from over as he still needs heartworm treatment and to be neutered, Davis is currently staying in a foster home where he will receive monitoring and medical care.
To keep up with Davis's progress and donate towards his medical expenses, interested parties can visit Davis's GoFundMe page or follow Delta Humane Society of Louisiana on Facebook. Davis may have had a rough start, but with the help of caring individuals, he's taking baby steps towards a long and happy life. >>… RELATED POST: Last dog left in shelter finally gets adopted, smiles when he realizes he's home