Learn about Gunnar, the seven-week-old puppy that was abandoned and left to fend for himself. Despite being sick and malnourished, he still shared his only slice of bread with rescuers who found him. If he wasn't saved when he was, he may not have lived much longer.
Fortunately, the Sidewalk Specials rescued Gunnar and took him to the vet, where he was found to be anemic, suffering from tick bite fever, and had one of the worst worm and tick infestations that the veterinarians had ever seen.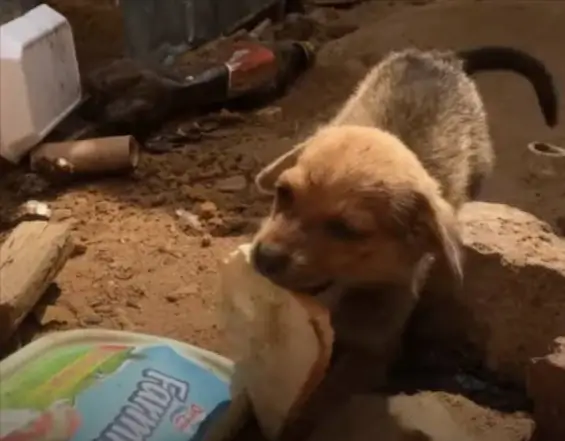 After spending a night at the vet, Gunnar was given the all-clear to go to a foster home. He spent a week there before finding his forever family, where he fit right in with his new pack without needing much adjustment time.
Gunnar, who had never seen a lawn before, loved to run and chase his ball all day. He also developed an obsession with finding the perfect rock, which he proudly presents to his family. He is even a great foster brother to other puppies.
Despite his rough start, Gunnar is now a happy and healthy pup, grateful for his loving family and his new lease on life. Check out his heartwarming rescue story below.