Heroic dog saves baby deer from drowning in lake, retired Marine Corps pilot witnesses the act
Ralph Dorn, a retired Marine Corps pilot, was amazed when he witnessed his Goldendoodle, Harley, rescue a drowning fawn from a lake. One morning, Ralph was unaware of Harley's whereabouts.
Upon discovering Harley paddling in the water beside a baby deer, Ralph was surprised and confused about how the fawn ended up in the water.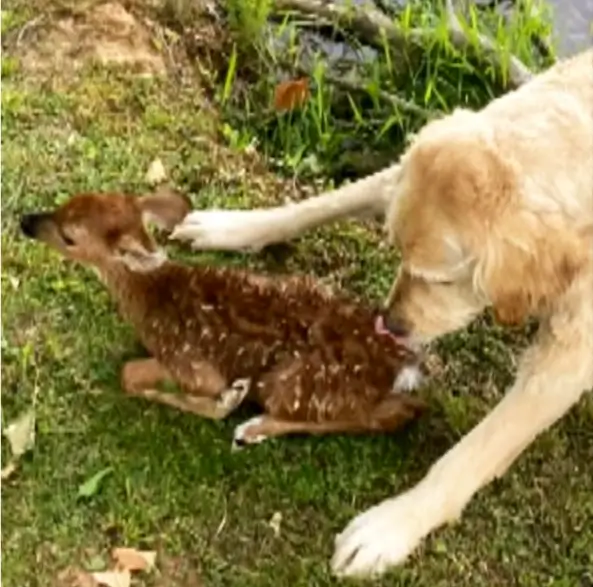 Harley noticed the fawn's desperate situation and swam out to guide the animal back to shore. Once they arrived on dry land, Harley did not leave the baby deer alone.
Ralph was incredibly proud of Harley's heroic act and witnessed the dog continue to care for the fawn by licking it until the mother returned.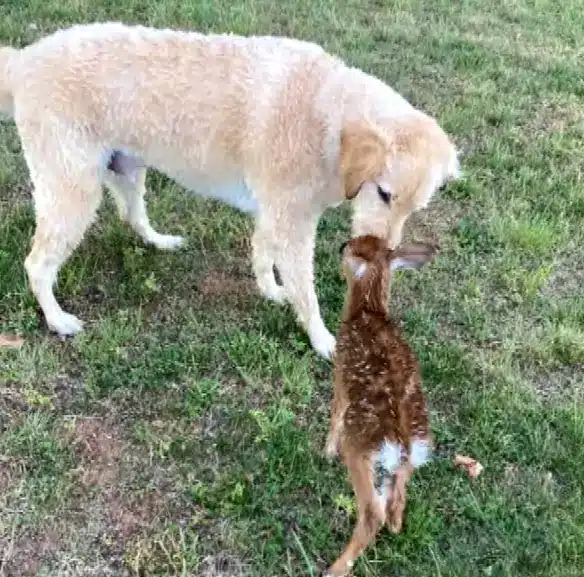 Harley's compassionate and heroic nature came as no surprise to Ralph as the therapy dog has been loving towards all creatures since he was a puppy.
The following day, Ralph was surprised to see Harley running from window to window, responding to the sound of the fawn bleating outside.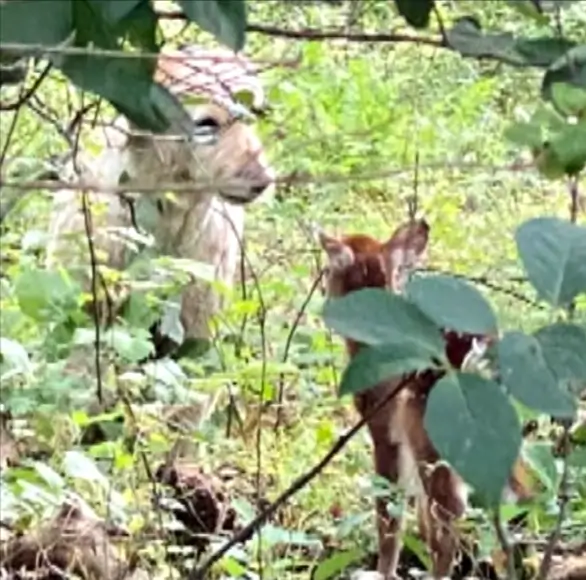 Upon opening the door, Harley darted out to meet the baby deer, and the two animals touched noses as if the fawn was thanking Harley for saving his life. The reunion was brief, and the fawn left with its mother.