According to Dr. Roger Mugford, an animal psychologist who worked with Queen Elizabeth's dogs, the remaining canines are aware of the Queen's death. Queen Elizabeth II stopped breeding Corgis years ago because she didn't want them to outlive her. But as time went on, she realized she needed furry friends by her side. So, when she only had one dog left, her son Andrew gifted her two more Corgi puppies.
When the Queen passed away, she had four dogs who now miss her terribly. Dr. Mugford explains how the dogs are coping after this tragic loss, and luckily, they're all in good hands now.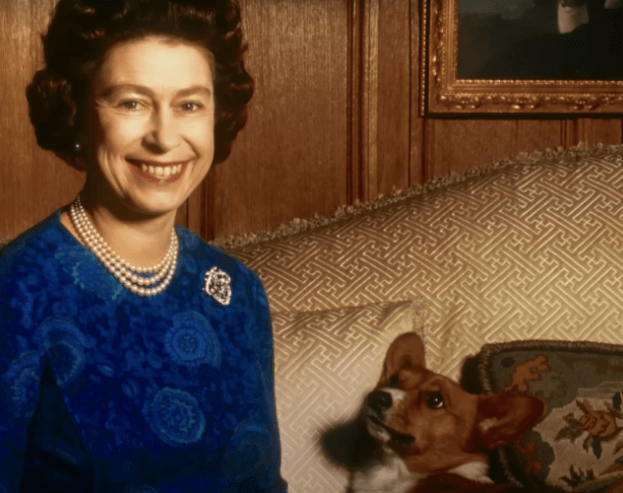 The Corgis React to the Queen's Death
At the time of her death, Queen Elizabeth had two Corgis named Sandy and Muick, a Dorgi (Dachshund/Corgi mix) named Candy, and a Cocker Spaniel named Lissy. 4-year-old Lissy was the newest addition after the queen brought her home in early 2022. Mugford only talked about the reactions of the two Corgis, but all four dogs likely miss their human more than anything.
"I'm sure the dogs knew that events were happening with the declining health of her majesty," Mugford said. "Dogs are very perceptive of changes in their owners and people's general health."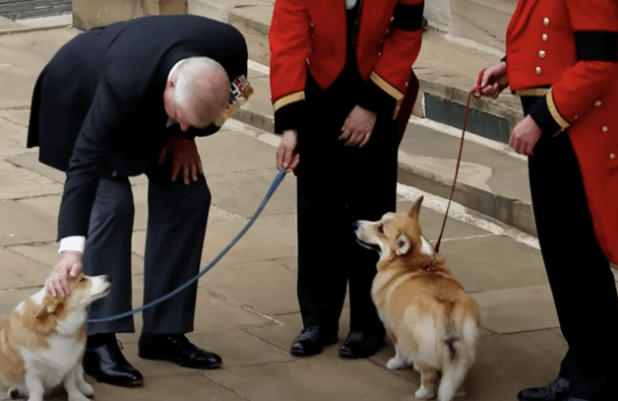 Mugford added that he doesn't believe there will be too many severe changes in the dogs' behaviors due to grief. They're used to having lots of people help care for them, so even though they're heartbroken, their routines won't change drastically.
Queen Elizabeth's dogs were there to support her until the very end. Sandy and Muick were even present outside the Queen's coffin during the final procession. They might not have known exactly what was happening, but they knew something sad had occurred.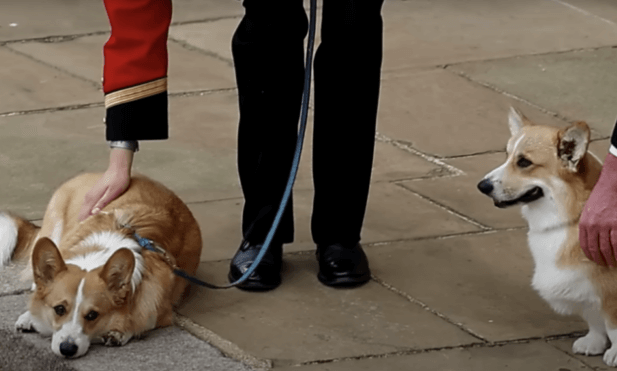 "There's no doubt there that the queen loved her dogs dearly," Mugford said. "[She had] a well-rounded affection for her dogs. They were her great leisure pursuit. She talked to them in silly ways we all talk to our dogs. It was the brighter side of her life. When I was with her, she was incredibly animated when talking about her dogs, their individual personalities."
Who Will Care for the Corgis Now?
Prince Andrew and his daughter, Princess Beatrice, will take care of Muick, Sandy, and Candy. The three dogs are used to each other's company by now, so the Queen didn't want them split up. The media hasn't announced who will care for Lissy yet.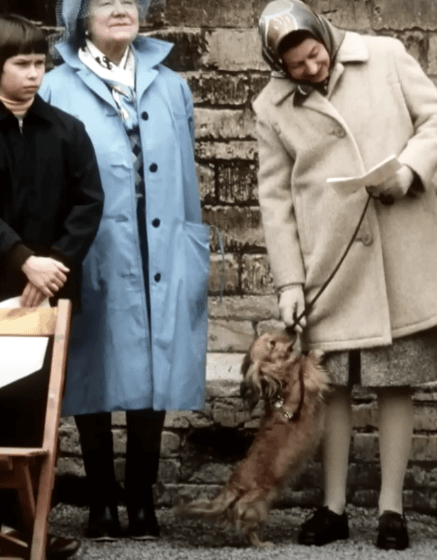 "I visited Windsor Park, the home of Prince Andrew, to see his dogs, two little Terriers, and it's a fantastic environment for dogs. So, these dogs will be pampered," Mugford said. "Most of the time or much of their lives had been spent in Windsor and Prince Andrew's house is located about two miles from the castle, so for them, it will be a massive going home if you like."
Of course, Queen Elizabeth's dogs will miss her terribly, but they'll still be surrounded by people who love them. Dogs can be a big commitment, but Prince Andrew promises to care for the pups for however many years they have left.
🐕 We are a small group of dog-loving people who decided to undertake this small project to help dogs that are abandoned in the streets. Using a % of the money raised from sales, we take care of feeding them and grant them a home to live in.
Get Yours Here👇
https://bit.ly/3R4i0rD
Thanks so much for your support!
Much Love. ❤️