It's real-life "101 Dalmatians"! Meet Miley, a wonderful dalmatian who successfully gave birth to a litter of 18 healthy pups, making herself a bright star of Australia as the very first dog mama in the country's history to do such magic. The record-breaking girl was officially certified by the Australian National Kennel Council itself.
This charming doggo has been living in Ballarat, Victoria under the care of CC Dalmatians' founder Cecilia Langton-Bunker for years. Miley was only three years old when she got pregnant with these puppies and even though the vet said that she was going to have about three pups, Miley wowed them all by delivering way more than they expected.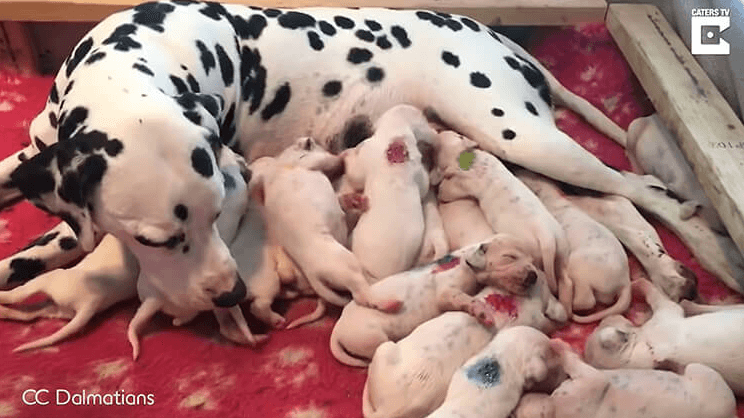 As an experienced breeder, Cecilia knew all along that her little girl had been carrying much more than just three, but she was still shocked by the real number.
"Initially the vet said there was going to be three, but I knew there would be more than that and thought there would be 15 or 16," she said.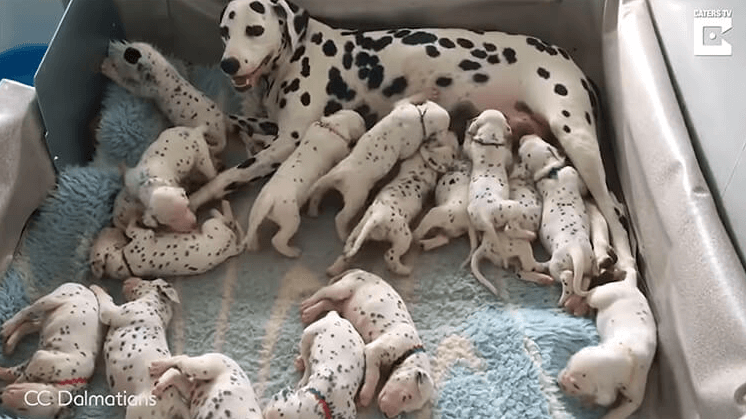 Could you imagine looking after 18 kids at the same time, day and night? That task sounds almost impossible for humans, but actually animals do it all the time. In fact, Miley wasn't the first dog in the world to bear that many pups. According to Guinness World Records, the largest dog litter ever was a total of 24 puppies born to a Neopolitan mastiff named Tia in 2004.
It's absolutely not an easy job, but Miley managed to raise her babies splendidly somehow. Cecilia also helped her brave girl to bottle the pups every four hours so they would not lack essential nutrients due to being overcrowded. And since the brood was too hard to distinguish, Cecilia also made these 2 girls and 6 boys their own unique collars so they could all stand out from the rest.
Let's have a look at this cute crew:
Aren't they lovely? Please share their sweet story with your loved ones!