A resilient dog named Monika has made an inspiring transformation from the desperate pup she once was. After being found in the forest with all four paws severed, her only hope was finding someone that cared enough to help her.
The goal of two committed animal rescuers named Marina Gapich and Alla Leonkina is to assist the numerous animals in need in their Russian city. The crew was alerted about a seriously hurt puppy in a far-off community and realized they had to act quickly to save her life.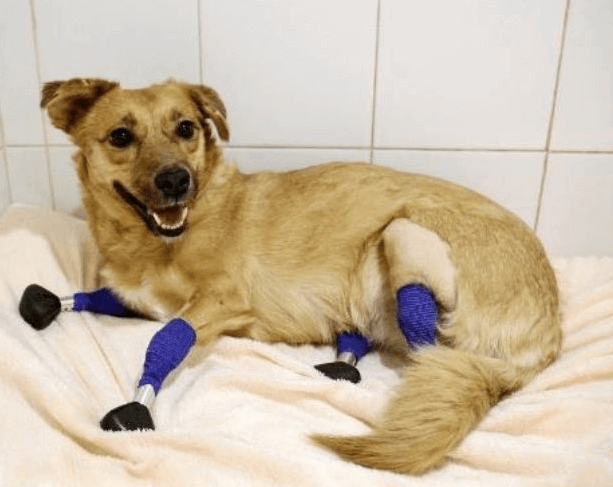 Monica was found in the frigid forest by a woman that was working in the area. Knowing the support that Marina and Alla offered to animals in need, she immediately reached out to the team.
The two animal rescuers arranged a taxi to pick up the critical pup and bring her to the veterinary clinic in their city. Once Monika arrived, it was clear how desperate of a state she was in.
Each of Monika's legs was severed a few inches above where her paws would have been. The terrified pup was also dangerously skinny, likely only surviving on scraps of food she found on the street.
There is no way to know exactly what happened to Monika's paws, but there are suspicions of this being an act of cruelty. Not only did she have to endure such a traumatizing injury, but she was fending for herself for over a week before she was rescued.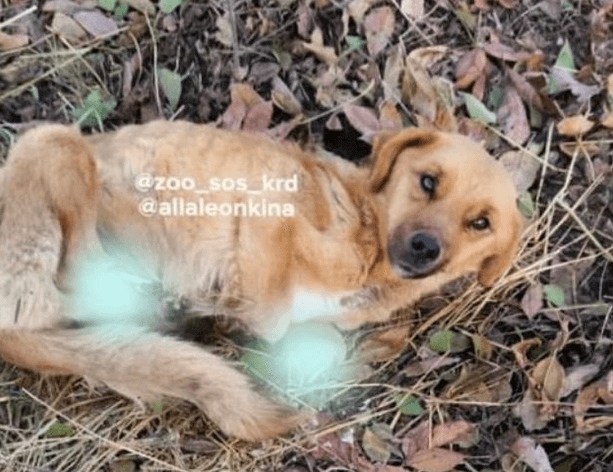 Before Monika's paw injuries could be addressed, she had to undergo ten days of stabilization in the hospital. After everything she had been through, Monika was in a critical state, so she needed a veterinary team dedicated to saving her life. Thankfully, Monika was in the right place.
Marina states that while many articles have said that her veterinary team suggested euthanasia, this could not be further from the truth. Everyone involved in Monika's care gave it all they had, and they never doubted for a moment that they could get her through.
Once Monika survived that first touch-and-go week, Marina and Alla began to explore options for paw prosthetics. They knew of a world-renowned orthopedic vet who happened to be right there in Russia. They decided to reach out to him in hopes of a solution for Monika's legs, and before they knew it, Dr. Sergey Gorshkov was asking for more information about the special pup.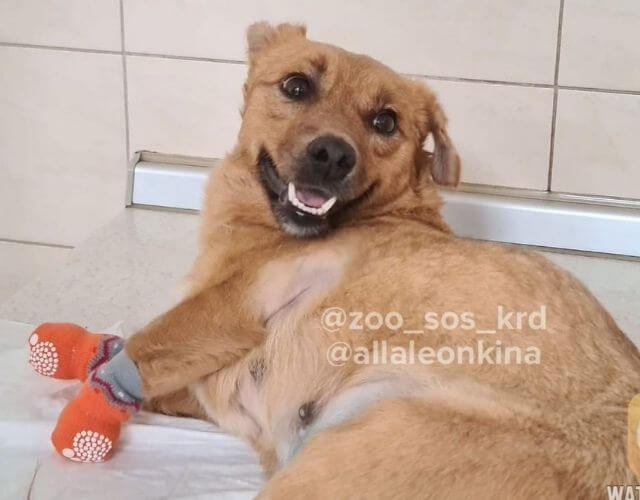 After reviewing x-rays and special films of each of Monika's legs, Dr. Sergey Gorshkov thought she was a great candidate for implanted titanium prosthetics. Removable prosthetics would only irritate the poor pup's limbs over time, so implanted limbs would offer her a more normal life in the long run. If her rescuers could raise the funds for this procedure, Monika would be the first dog to ever receive four implanted prosthetic limbs.
Once Marina and Alla knew the surgery was a possibility, they began the mission of raising the funds to offer Monika the brightest future possible. After nine months and donations from animal lovers around the world, Monika was headed to the specialty clinic in Novosibirsk, Russia for her new paws!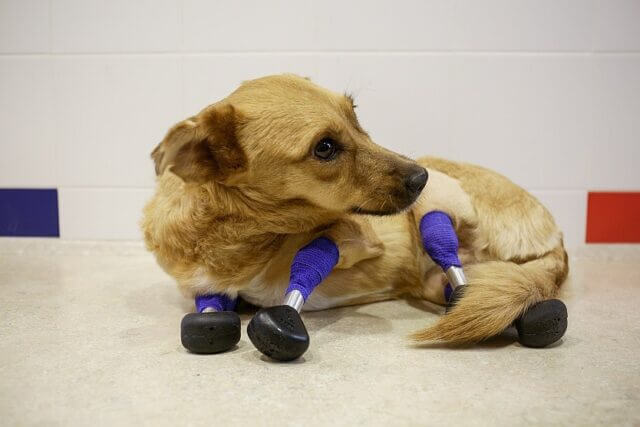 There were a few unexpected complications along the way, but Dr. Gorshkov and his team refused to give up. Monika now has four prosthetic limbs that help her move with ease, offering her the freedom that was ripped away from her a year prior.
"Mon, you know, you amaze us with your Strength and at the same time with Tenderness, Perseverance and Compliance, you are SUCH an example of RESISTANCE for us people." – Marina
Monika is healing up well from her procedure and will soon be heading to London in search of a forever family. Her rescuers believe that she has a wonderful shot at finding a beautiful future in London, and she will be in the care of a dedicated caregiver that can meet her ongoing needs.
We send our thanks to everyone involved in offering Monika a new chance at life!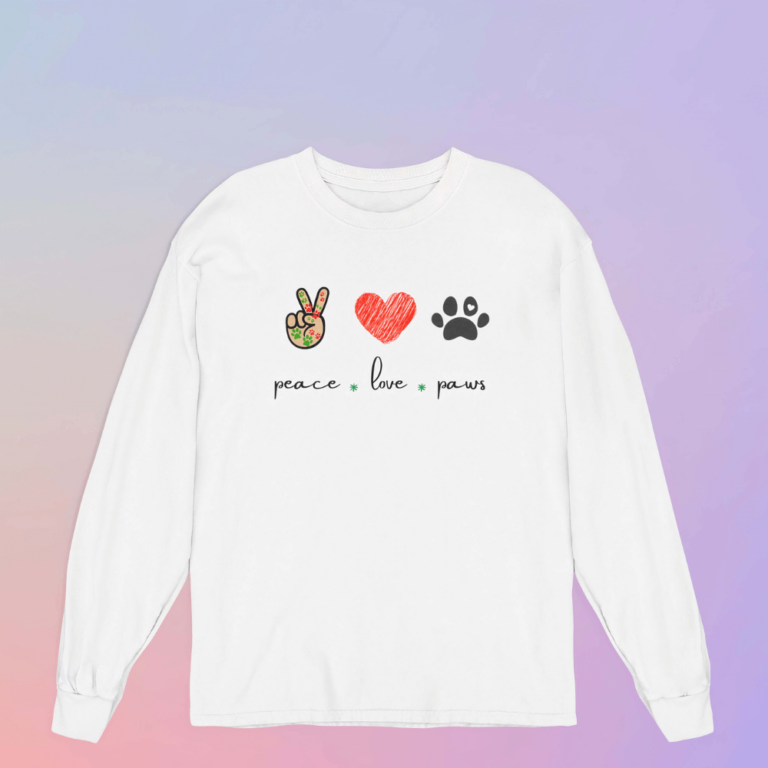 🐕 We are a small group of dog-loving people who decided to undertake this small project to help dogs that are abandoned in the streets. Using a % of the money raised from sales, we take care of feeding them and grant them a home to live in.
Get Yours Here👇
https://bit.ly/3C1t6Hj
Thanks so much for your support!
Much Love. ❤️