One puppy's sad story has reached a happy ending: a dog who was found floating down the river in a cardboard box has at last found a loving new home.
According to a Facebook post from Austin Pets Alive!, the animal received a call in early October after a man found a 2-month-old puppy in need of help.
It's not clear where the puppy came from, but he was found floating down a Texas river in a cardboard box. The puppy was given the name "Kayak."
Given the circumstances it's likely that Kayak was abandoned by a previous owner. APA took him in, and found that he had canine parvovirus, a highly contagious dog virus that is often fatal if left untreated.
"When Kayak came in, he weighed 16 pounds. He was in really, really bad shape," Suzie Chase, the shelter's community relations officer, told Today. "Our medical manager said that he was crashing when he arrived and they had to give him fluids. The next day they weighed him, and he was 18.4 pounds."
Thankfully, the shelter was equipped with a "Parvo ICU," and were able to treat his condition, saving his life. Kayak reportedly soon returned "back to his old tail wagging ways."
Needless to say it was a rough few weeks for poor Kayak. But after surviving being abandoned in the river and parvo, the future was bright as Kayak began looking for a new home.
When Ascencia Barajas, from Austin, arrived at the shelter with her 3-year-old daughter looking for a dog, Kayak stood out among the adoptable pets thanks to his calm demeanor.
"Kayak was just calm, cool and collected," Ascencia told Today. "He was sitting there with his big ol' ears that went to the side. They were just adorable. And when my daughter got close, he didn't bark at her like the other puppies did."
Seeing that it was meant to be, she adopted Kayak, and said her new dog "settled in right away" in his new home. However, she said he still doesn't like baths, likely because of his traumatic experience in the river: "He's been through a lot," Ascencia said.
But she says that Kayak loves his new family and loves to play fetch. It's a very happy ending for a dog who had been left for dead just a few weeks ago.
Both Ascencia and Austin Pets Alive! thanked the good samaritan who found Kayak in the river and brought him to a shelter, who went out of his way and ended up saving the puppy's life.
We're so glad Kayak found a loving home after all he went through. Please share this heartwarming news if you love dogs! ❤️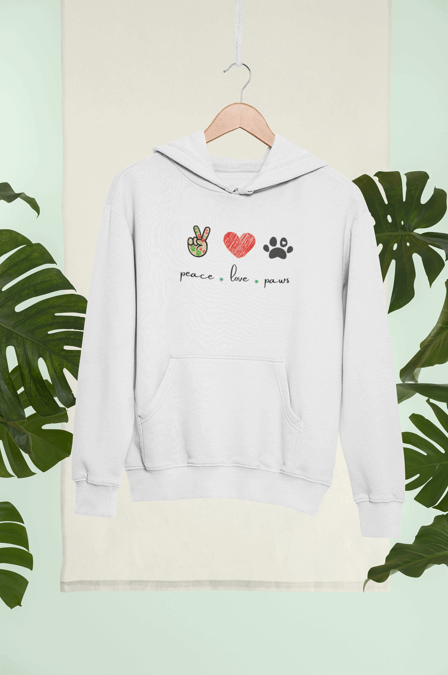 🐕 We are a small group of dog-loving people who decided to undertake this small project to help dogs that are abandoned in the streets. Using a % of the money raised from sales, we take care of feeding them and grant them a home to live in.
Get Yours Here👇
https://bit.ly/3evmsS8
Thanks so much for your support!
Much Love. ❤️