Haus, a 2-year-old German Shepherd from Heidi's Legacy Dog Rescue in Tampa, Florida, had no idea one day that one day he would be rescued by Donya DeLuca and end up saving a life.
Haus, whose name means "house" in German, quickly won over the hearts of the family of 4 including Donya, Adam DeLuca, and their two children Molly, 7, and Joey, 4.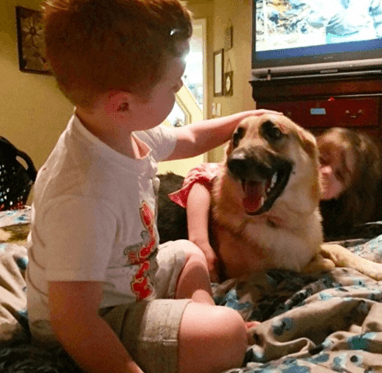 Haus swiftly became the heart of the home, and proved his loyalty when a dangerous rattlesnake showed up in the family's backyard in May of 2016. The young German Shepherd followed his protective instincts and saved Molly from a possible attack.
"He instantly positioned himself between the snake and Molly, so at first, her and her grandma didn't even realize what he was staring at – but all of a sudden there was all of this blood," said DeLuca to TODAY.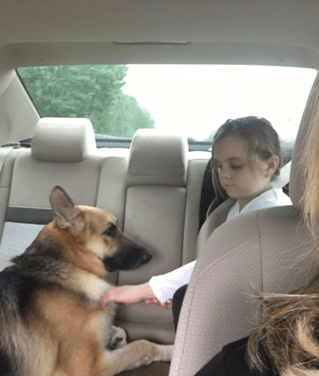 Upon further inspection, the family realized that Haus had taken three large bites from the snake on his right front leg, presumably to prevent the snake from attacking any of the family members in the yard.
After being rushed to BluePearl, a 24/7 emergency veterinary hospital in Tampa, the doctors believed the bite came from an Eastern diamondback rattlesnake, one of the most dangerous snakes on the continent. Haus was fighting against the clock with deadly rattlesnake venom in his system.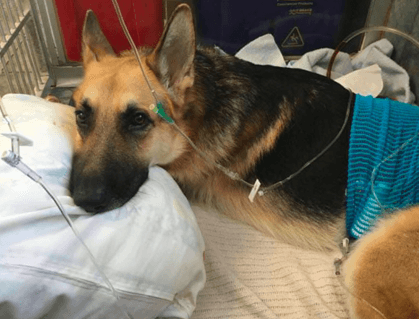 According to TODAY, the snake-infected Haus with so much venom that his doctors had him on a constant drip of anti-venom, something that DeLuca calls an "unorthodox" approach. However, despite being in critical condition, Haus made a full recovery.
Just as he saved Molly, in an effort to save and fund Haus's accumulating medical bills, the family had set up a GoFundMe page titled "Help Save Haus," which reached $52,000, surpassing their goal of $28,000.
With such an overwhelming outpouring of support and all the medical bills covered for Haus's speedy recovery, the Delucas donated the leftover funds to Heidi's Legacy Rescue, where Haus was found, and other local shelters, in an effort to encourage others to adopt shelter dogs.