For almost a year, 6-year-old Halo the Pit Bull mix couldn't find a stable home with someone to love and keep her. Her previous owners surrendered the precious pooch to Rags 2 Riches Animal Rescue in Delaware County, Pennsylvania, after they broke up.
Halo took up residence with a foster family until a forever home could be found. One day, Lieutenant Mickey Curran of the Upland Borough Police Department happened to see Halo's photo on Facebook. He knew she was "the one."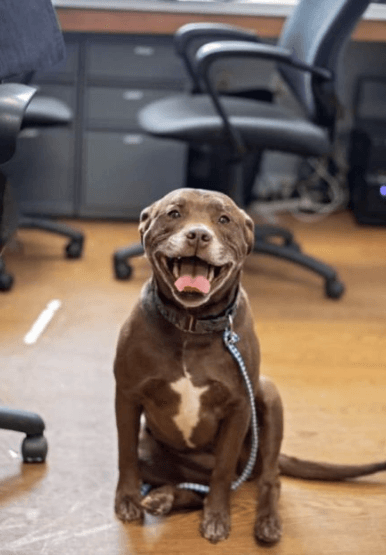 "She had a snaggletooth and an underbite, and I said, 'That's the girl for us!'" Curran stated. "I said 'I know this is unorthodox but would you be OK with a police department rescuing a dog and with the dog living at the station?'"
RELATED POST : Sheriff and his longtime K9 partner die within hours of each other — rest in peace
Though Tish Mayo, director of the rescue, never heard of such a situation, she thought the idea was awesome.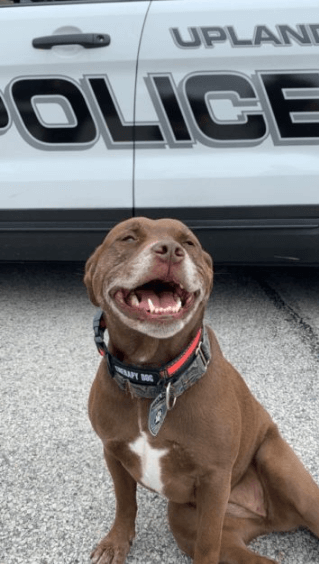 Halo was officially adopted and sworn in as an Upland police officer. She is the first and only rescue K-9 in the department's history.
She will not be training as a drug dog or missing person dog, but she will provide a special service to the department. In her role, she will work as a community police officer, attend events and police meetings, and make people feel welcome when they visit the station.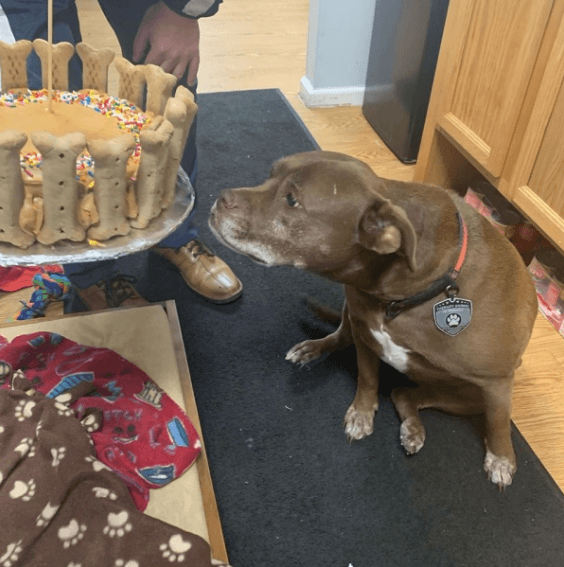 "She's legit," Lt. Curran said "She took an oath and put her paw on the Bible and all."
Congratulations, K9 Halo. We wish you all the best in your new career!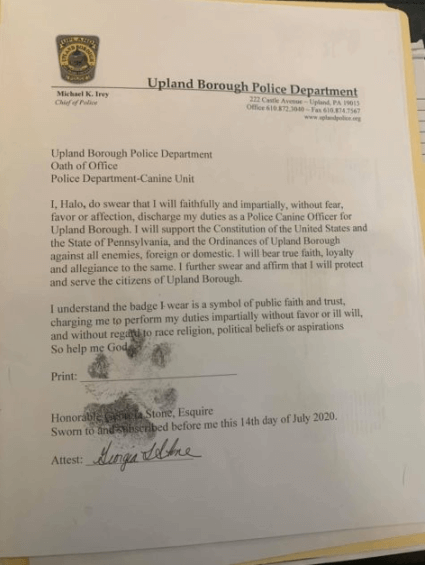 RELATED POST : Navy SEAL Drapes Flag Over His Dying K9 Partner & Hugs Him In His Final Moments