A puppy was born with two deformed legs, making it difficult for her to walk. Her breeder dropped her off to be euthanized because they believed she'd never have a good quality of life. But they couldn't have been more wrong!
A family took in the 5-week-old puppy and saved her from being put down. Tyra was only half a pound at the time, but she had a brave, spunky personality. The family fostered her for a few months as she built up her strength and learned how to move around. She's one of the happiest dogs, so she deserves to be alive just as much as every other pup.
Tyra Adapts to Her New Life
When Tyra's breeder left her at a clinic to be euthanized, the vet knew that Tyra's life was worth saving. The vet sent Tyra to Homeward Trails Animal Rescue, who then placed the puppy with her foster family. Tyra quickly made herself at home, and she even bonded with the family's 70-pound black Lab.
"When we brought her home, we really didn't know what her care needs were gonna be long-term, but we were committed to figuring it out with her," Tyra's foster parent said.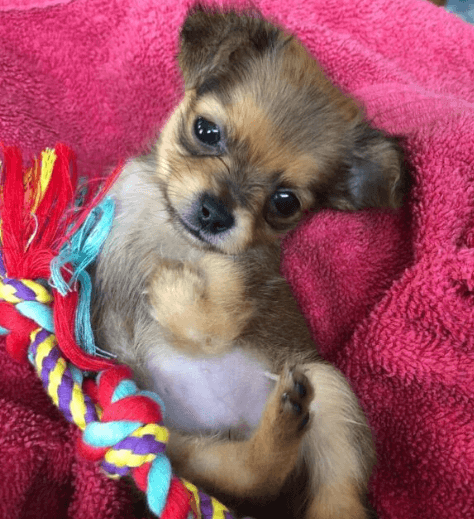 Even without fully developed front legs, Tyra learned to move around and play on her own. She went through physical therapy, and she eventually got fitted for a set of wheels so she could sprint around just as fast as her dog friends.
Tyra's foster family quickly fell in love with her sassy, independent attitude. She fit in at her foster home so well that her foster parents decided to adopt her. She's now as happy as can be because of them!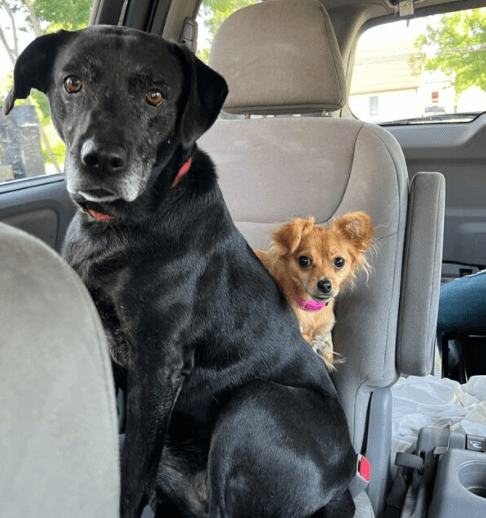 A Future with Endless Happiness
Tyra has been with her forever family for about a year now, and she becomes more comfortable every day. She loves going on adventures and meeting new people and dogs. She has become really confident using her wheels, and after an exhausting day, she loves to cuddle with her humans and her dog sibling.
"We're moved so deeply by her joy and her resilience," Tyra's human said. "And her big personality and her spunky spirit."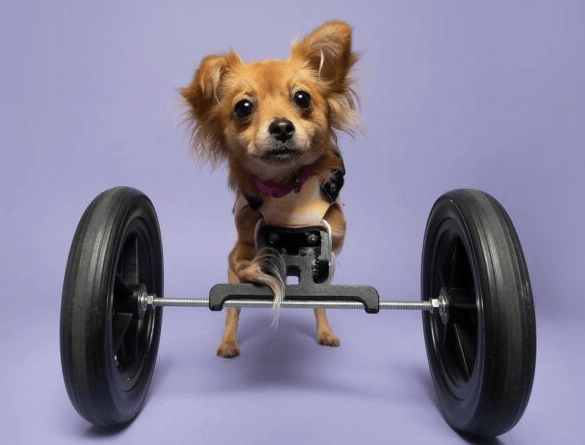 Tyra might look different than the average dog, but she doesn't seem to notice or care. She's just as capable as any other canine, and she doesn't let her disability slow her down. Tyra loves running around playfully while showing the world that all dogs deserve a chance at life. A forever home can make all the difference for rescue dogs, so Tyra is lucky she found her incredible family!
Watch Tyra's Journey Here: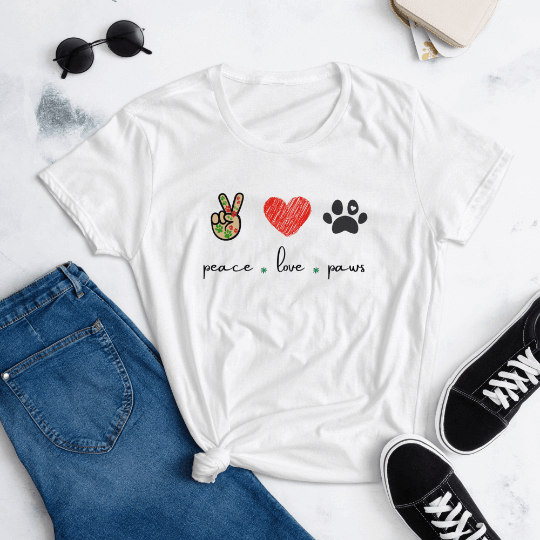 🐕 We are a small group of dog-loving people who decided to undertake this small project to help dogs that are abandoned in the streets. Using a % of the money raised from sales, we take care of feeding them and grant them a home to live in.
Get Yours Here👇
https://bit.ly/3R4i0rD
Thanks so much for your support!
Much Love. ❤️