Many people are quick to judge when someone surrenders their dog to a shelter. But giving up a dog is not an easy decision, and most people have a good reason for doing so. A 17-year-old boy did the right thing when he brought his furry friend to the shelter. The boy is currently homeless, so he knew he couldn't support the pup any longer. But now, the dog is heartbroken.
After hearing the boy's story, many people in the community were touched. Since the boy lives in a small town, getting back on his feet will be tricky. But many individuals have offered support to the boy and his dog if he's willing to accept help.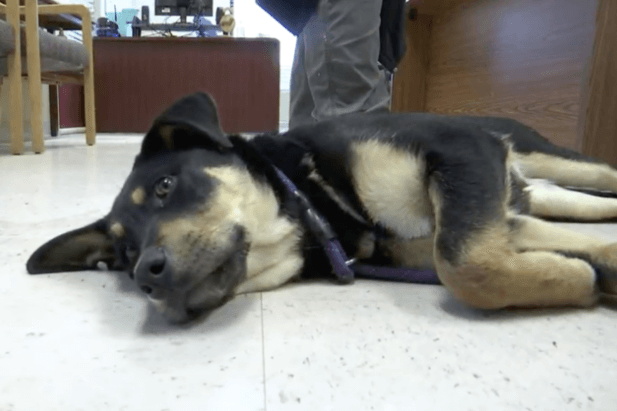 Doing the Responsible Thing
The boy and his dog were living under a bridge in Senatobia, Mississippi. The dog named Jada is a four-month-old Rottweiler/German Shepherd mix who had been with the boy since she was a tiny pup. The two have a strong bond, but the boy gave her up to the Senatobia-Tate County Animal Shelter because he couldn't care for her.
He walked Jada all the way to the shelter and gave them a garbage bag filled with her food and blanket. Even though the shelter was at capacity, they knew they couldn't say no. They kept Jada in the main area of the facility, but she became miserable as soon as her human left.
"My heart broke for him. He was clearly saddened by having to bring his dog up here," Shelter Director Kris Robinson said. "She was kind of clinging to him around his legs. Every time he would move, she would move. She has bonded with him."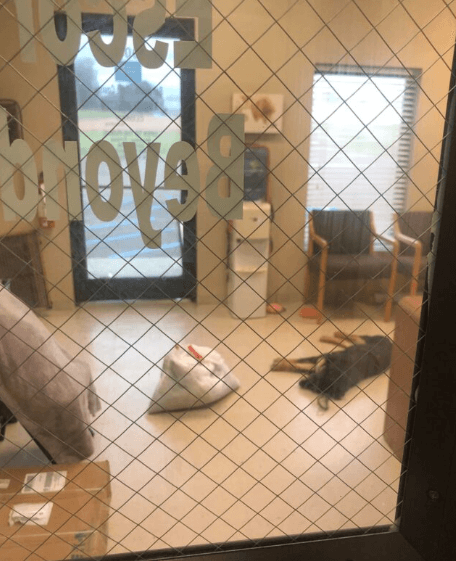 After the boy left, Jada plopped on the ground and moped. Someone at the shelter took a photo of her lying there beside the garbage bag with her stuff. They shared the image on social media, and people instantly felt heartbroken for Jada and the boy.
Community Steps Up:
Someone will foster Jada while law enforcement looks into the situation. Ever since the shelter mentioned the boy's predicament on Facebook, several people have offered help. Some people claimed they could house him and his dog, and others were willing to help him find a job. A local church also offers temporary shelter and food to those who need it.
Currently, the shelter has been unable to reach the boy, but he has several options for assistance if he's willing to take it. Robinson believes his decision to surrender Jada was very intelligent. He could've easily abandoned the dog, but he went out of his way to keep his four-legged family member safe.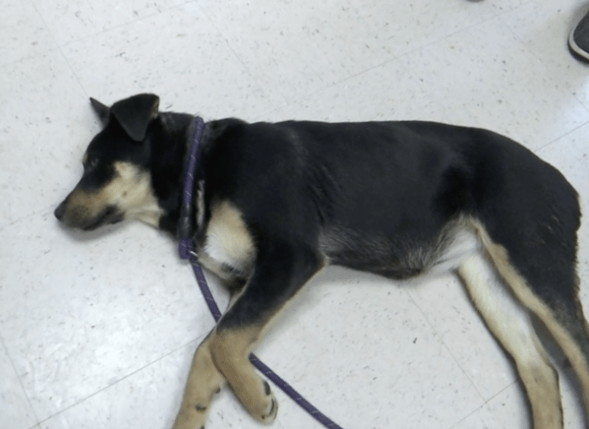 "I think that boy has a lot more integrity than a lot of people around here who dump animals and puppies when they can't take care of them," Robinson said.
The shelter said they will update followers if they hear from the boy or gain more information. But for the time being, Jada will be receiving the best care possible. Hopefully, she and her human will be reunited soon.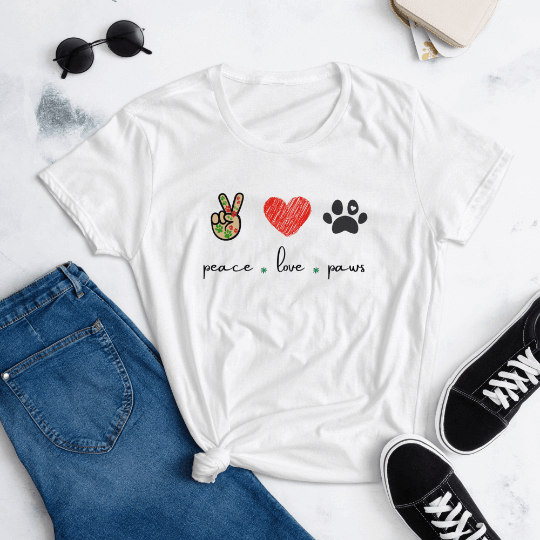 🐕 We are a small group of dog-loving people who decided to undertake this small project to help dogs that are abandoned in the streets. Using a % of the money raised from sales, we take care of feeding them and grant them a home to live in.
Get Yours Here👇
https://bit.ly/3R4i0rD
Thanks so much for your support!
Much Love. ❤️