Actress Demi Moore is truly living the dream, folks. I don't mean the fact that she's a famous, prolific actress. Demi Moore is living the dream (my dream) by having nine dogs in her family.
The number of pups in the pack is a bit more manageable given the fact that they're all small dogs. Plus, seven are technically Moore's, and two are her daughter's. Regardless: what a life for a dog lover!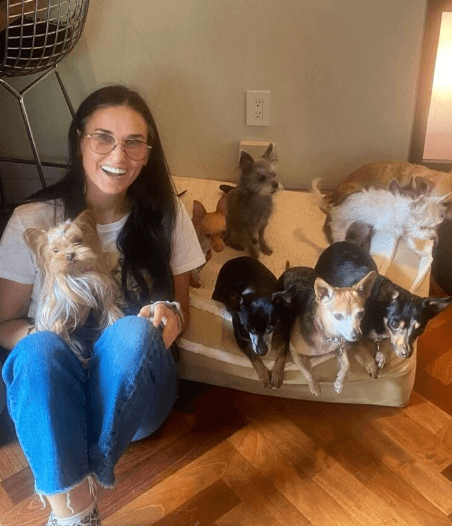 The Moore "Crew"
On National Dog Day (August 26th), Moore posted a tribute to her dog pack on Instagram. The photos show Moore with a hefty crew of little canines. Most seem to be Chihuahua mixes, and all are under 15 pounds.
In the post, she refers to Pilaf as her "little shadow." It's true that the tiny brown and white dog accompanies Moore almost everywhere. Pilaf has had quite a cultured life, having been to the Louvre in Paris and the French Open.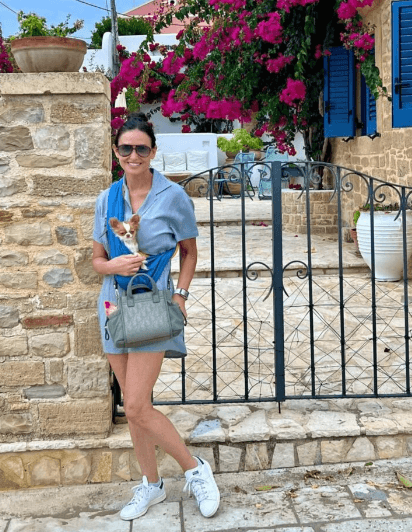 Demi Moore was previously married to musician Freddy Moore, actor Bruce Willis, and actor Ashton Kutcher. After three husbands, the 59-year-old star of Ghost and Striptease has no plans to re-marry.
These days she's single and perfectly content with her dogs. In a 2020 interview, she shared:
"I hope that there is a partner in my future when it's the right time. I think we're a communal species — we're not supposed to be alone — although I've gotten very comfortable alone — me and my seven dogs. My aunt gave me a pillow that says 'I sleep with dogs' and I do, but maybe I can make a little room in the king-size bed."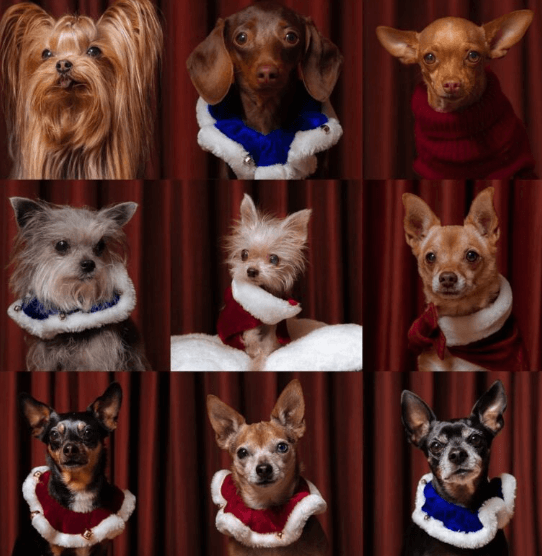 Once a busy movie star, nowadays Moore spends most of her time in her Idaho mansion, surrounded by little dogs. It's the sweetest kind of chaos.
I don't know about you, but if I had the resources, I'd get 9 dogs and a mansion for them to live in too. Maybe we can't all afford to do this, but the most relatable trait a celebrity can have (in my opinion) is being a dog lover.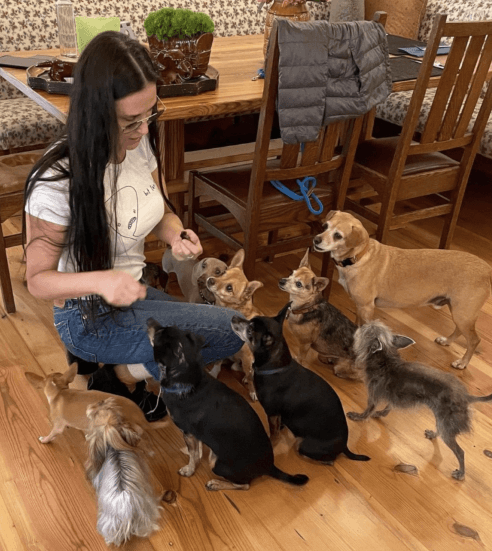 Follow Demi Moore on Instagram for more photos of the pack's adventures (she posts about her furry family members all the time).